Red Panda & Moon Bear (Book Two): The Curse of the Evil Eye hits your local book store on April 12, but thanks to Top Shelf Productions, Monkeys Fighting Robots has an exclusive preview for our readers.
About the book:
Super siblings save the world! In their second amazing graphic novel, these Cuban American kids are getting even better at using their powers to protect the community… but has their luck just run out? How do you stop a curse?!
When an evil curse descends upon the city of Martí, it's up to Red Panda and Moon Bear to put a stop to it… but it won't be easy! First, they'll have to solve weird mysteries, fend off new monsters, and uncover the secret history of their neighborhood. With their trusty dog companions and some magical new friends by their side, Red Panda and Moon Bear must find a way to defeat Mal de Ojo — The Evil Eye — and keep it from ruining the lives of everyone they love! — a 216-page, full-color softcover graphic novel with 3" French flaps, 6" x 9"
Check out the preview below.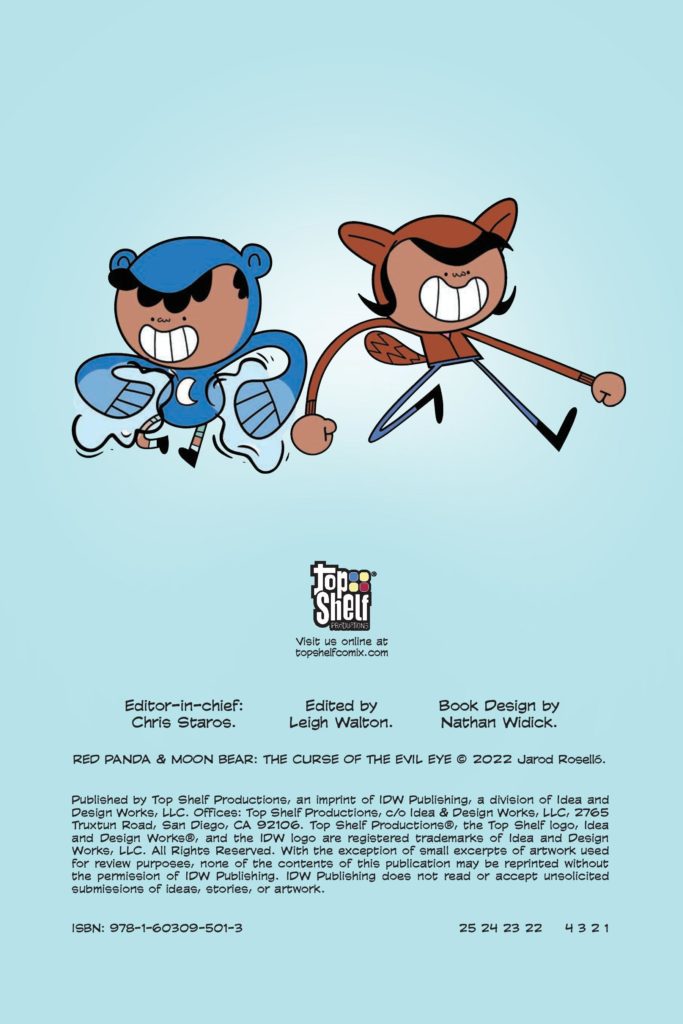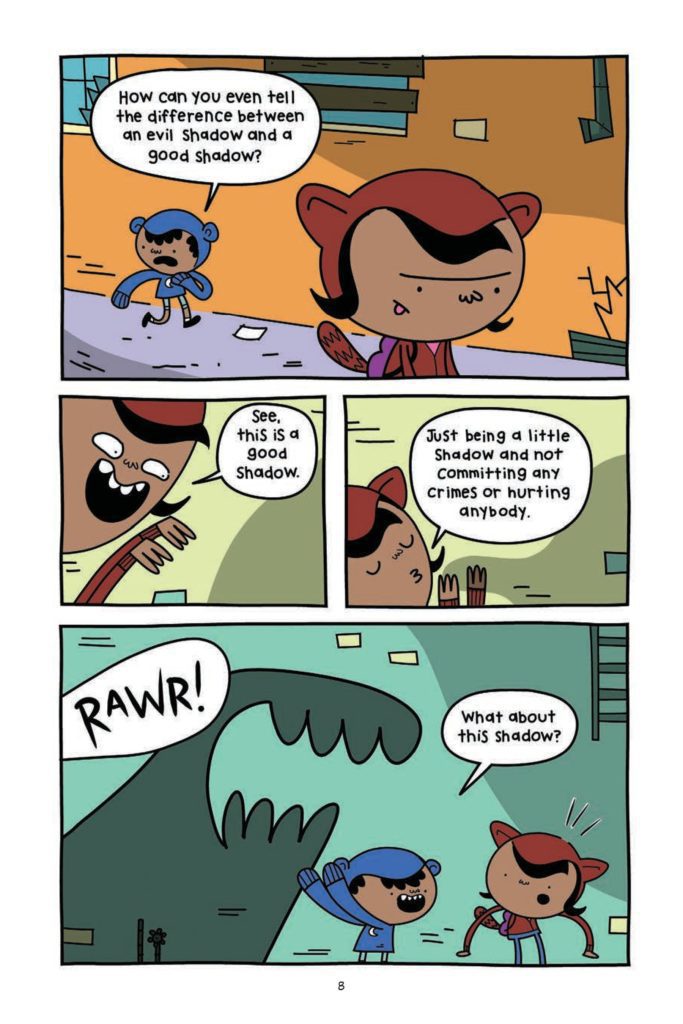 ---
ABOUT JAROD ROSELLÓ:
Jarod Roselló is a Cuban American cartoonist, writer, and educational researcher from Miami, Florida. His debut graphic novel, The Well-Dressed Bear Will (Never) Be Found, was published in 2015 by Publishing Genius Press. His chapbook, The Star, was the winner of the 2015 Epiphany Literary Magazine Chapbook Contest. His short fiction and comics have been published in The Rumpus, Hobart, Hayden's Ferry Review, Sonora Review, and The Collagist, among other places. His childhood and educational research has been published in Bank Street Occasional Papers, International Review of Qualitative Research, and Contemporary Issues in Early Childhood. He teaches comics and fiction in the creative writing program at the University of South Florida.
---