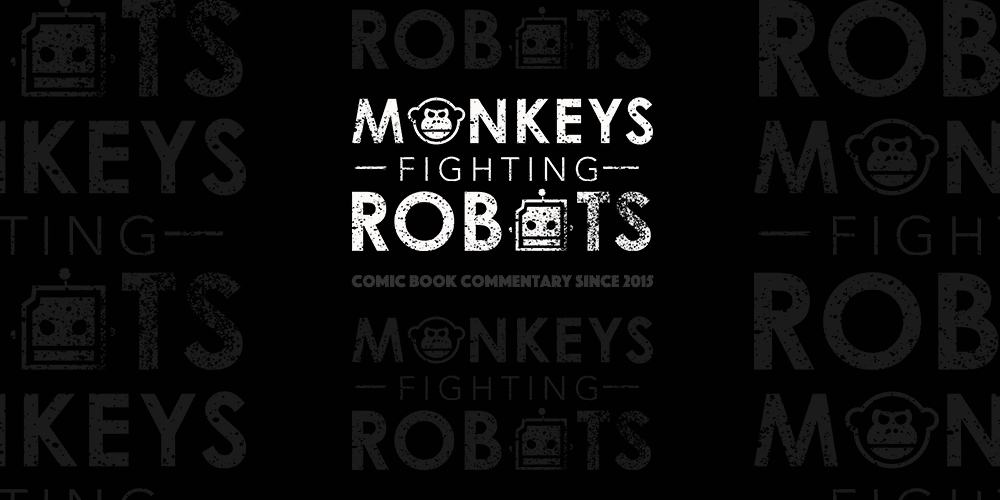 Brigands: Ruin of Thieves, the upcoming new series from Action Lab: Danger Zone, is being described as "Game of Thrones meets Ocean's Eleven," and Monkeys Fighting Robots has an exclusive look at the first issue!
The sequel to BRIGANDS, RUIN OF THIEVES is a grimdark Sword and Sorcery story with a heist movie plot as our heroes must survive cross and double cross and their own reputations to come out on top.
The series is written by Ram V with art by Sumit Kumar and ROSH. The first issue hits stores May 30th, but final order cutoff is April 23rd, so call your comic shop today and tell them you want it!
"Sumit's art and Rosh's colours are international debuts that people will not want to miss." – Writer Ram V

Preview issue one right here, with pages 5-8 only on MFR:
Ram isn't lying; the art in this preview fits the story perfectly. There is actual heat coming off of these pages, and an edge as sharp as those swords. Classic adventure fans aren't going to want to miss this book.
"I want readers to remember not only the kind of fantasy/adventure stories that were around when the genre was at its peak, but also relate to the characters who are written with a hint of modernity," said Ram. "It's an action-packed adventure full of cut-throats and dark bargains. At the end of you'll be left surprisingly touched by the characters you've met along the way."
"I grew up on these kinds of stories. Thieves and scoundrels and ne'er-do-wells coming together to overcome impossible odds and show that they're human beings underneath. And when I read books today, often I find myself seeking out an old school grimdark fantasy book when I want a comforting read. BRIGANDS and RUIN OF THIEVES come from that childhood place spent in the pages of dusty tomes, fantasizing about magic swords and devilish heroes."
Read the full press release on Action Lab's website here.
---
What people are saying about Brigands:
"The tempo is upbeat and lively and keeps the reader engaged the entire way through." (PopCultHQ)
"This is an amazing story for anyone who enjoys a fantasy setting with well developed characters." (The Comic Hunter)
"You are really getting your money's worth…" (Outright Geekery)
"Action and intrigue permeate this tale about people on the run from all kinds of bloodthirsty people." (The Broken Infinite)
What is FOC?
Final Order Cutoff (FOC) is the last day comic book stores have to adjust orders before a book goes to print. For independent publishers, this is a very important day. If a book is marketed properly and has generated a word of mouth buzz, this will encourage readers to add books to his or her pull-list before the FOC. The FOC for Brigands: Ruin of Thieves #1 is Monday, April 23. If you like what you see in the preview, call, email, and/or text your local comic book store before then.