Wednesday afternoon, Image Comics announced a Biden/Harris variant cover for Erik Larsen's Savage Dragon #253 (Diamond Code AUG208695) that will hit your local comic book store before Election Day on Wednesday, October 21.
The press release states, Image Comics partner and CFO Erik Larsen is voting for Joe Biden and Kamala Harris in this year's election.
"This is an important election. They always say that but with America literally on fire and an ineptly handled pandemic it feels especially so," said Larsen. "Twelve years ago SAVAGE DRAGON endorsed BARACK OBAMA and history was made. Savage Dragon #137 was the first comic book to feature the then-candidate Obama on its cover and it became a global sensation. It's time to take a stance once more and help make the country, and the world, a better place!"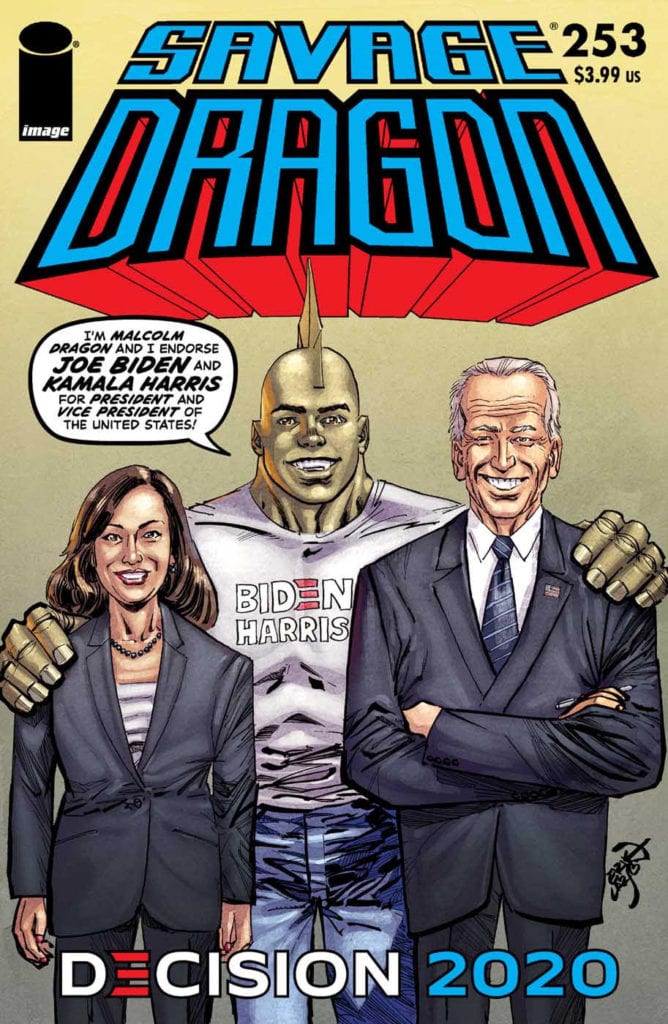 Savage Dragon #137 featuring Barack Obama sold out and went back to press four times. A CGC 9.8 graded first print edition goes for more than $750 on eBay right now.
Will you order a copy of Savage Dragon #253? Comment below with your thoughts.