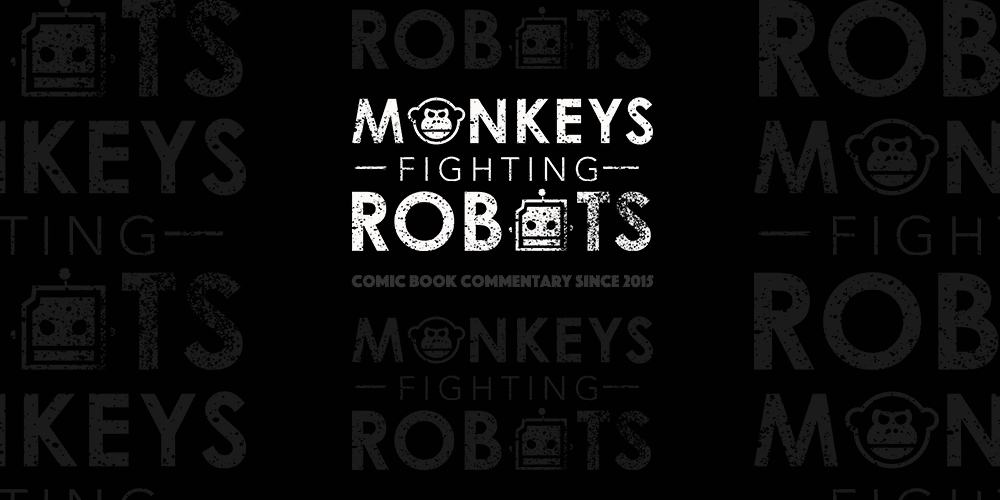 In issue one, Donny Cates created a new Kree villain named Vox and destroyed almost every Inhuman across the galaxy, as well as New Arctilan, and now Black Bolt's pissed and out for revenge! Who joins our Silent King on his avenging quest? And, can things get any worse for Blackagar Boltagon? Let's jump in and find out!
WRITTEN BY: Donny Cates
ART BY: Ariel Olivetti
COLORS: Jordi Bellaire
LETTERS: Clayton Cowles
WARNING SPOILERS AHEAD!!!
DEATH OF THE INHUMANS SPOILERS TOO!
"Those who claimed to have been there and survived would name him Black Bolt the Cruel. The Merciless."
Summary
Blackagar Boltagon is beyond pissed. His family and friends have died and he's practically all alone. So, he designs a plan to take down the Kree Empire at Hala fast and quick and sends Karnak to deliver their surrender. However, Karnak was actually asking for the Kree's surrender instead.
While Vox begins to beat the snot out of Karnak, Black Bolt enters screaming at the top of his lungs destroying everyone and everything in his path, except for Vox. Somehow, he manages to capture Karnak and use him as a hostage to escape. The issue ends with Vox turning the tables on the Midnight King and doing something absolutely shocking and unthinkable!
The Black Eulogy
Cates' telling of Black Bolt screaming out every last name of the thousands of Inhumans that died was not only amazing but so heartfelt and beautifully done. Great job by Cates hitting the emotional heart strings of the readers throughout this issue. In addition, as a fan of the Inhumans, it's tough to see characters I care about die so easily and horrifically. Therefore, seeing the Silent King destroy the Kree that way was simply poetic justice. Cates totally nailed the feeling of a loving King who has lost everything he cared so deeply for in this world.
Come on Man!!!
Lockjaw is dead. I'm sorry but that one hurts. He wasn't just a dog to Black Bolt; he was a friend, a brother in arms, a son, a compatriot, and even a soulmate. Killing Lockjaw was literally killing a piece of Black Bolt. My hope is that Cates didn't actually kill him and he somehow escaped OR time travel mumbo jumbo… or SOMETHING!!! He's a teleporting dog. So, maybe he just teleported away? But that one hit home Cates.
My little boys, six and four, love Lockjaw so much and now I have to tell them he's dead. That one's gonna hurt, Cates. Speaking of Lockjaw, Cates writes that Black Bolt said everyone's name except for one. Was that name Lockjaw?
The Art
Ariel Olivetti's art was very impressive throughout the issue and completely set the tone of darkness, depression, and war. With little dialogue, it fell on Olivetti to shoulder so much of the vehemence, rage, and sorrow of the remaining characters, especially Blackagar Boltagon, which she did masterfully. Jordi Bellaire's darker color choices helped set the mood and Clayton Cowles letters were definitely eloquent and had a royal depiction to them. Great job art team!
Should you buy this issue?
Absolutely! As disappointed as I was to find out that one of my favorite heroes died (Lockjaw), Cates showed Black Bolt's magnificent vengeance in such an prodigious way.  In addition, Olivetti did a fantastic job illustrating the scenes and feelings of the characters due to the little, and well placed, dialogue throughout the issue. Together, Cates and Olivetti made this one of the best comics of the week. And my goodness, the ending was incredibly shocking! Stop now and read the ending! I'm warning you. Just read it and message me if your jaw DOESN'T drop.
Should you add this to your pull list?
Yes! After that ending, why wouldn't you want to see what happens next issue? Vox slits Black Bolt's throat! The entire time, I thought Cates was setting readers up to have Karnak die. Instead, he turns the tables on everyone as we watch Black Bolt die… possibly. I say "possibly" because the cover of the next issue has Black Bolt on it. But, covers don't always match the issue.
Either way, the writing is on point for the second straight issue and the art is gorgeous again. This series continues to be great, creative, and shocking storytelling by Cates with beautiful page turning art by Olivetti. Why wouldn't this be on your pull list? Add it now!
---
What did you guys think of DEATH OF THE INHUMANS #2? Comment below or hit me up on Twitter @dispatchdcu. If you would like to read more of my reviews, just click HERE!