This series will be a brief, semi-comedic review of the CW superhero shows. You can check out last week's review post here. The only shows discussed will be 'Arrow', 'Flash', and 'Supergirl'. There WILL be some spoilers discussed, so only look at the reviews you're up to date on!
Supergirl, "Trinity" (May 7th)
A lot of this episode focuses on the peculiar brain-woods of the World Killers. While it helps to remember the World Killers are space witches, it all feels weirdly Harry Potter-y. Lena and Supergirl being at odds is a fairly predictable storyline that works well enough for 'Trinity.' However, the duplicity on Kara's end, and convincing James to go along with it, feels a tad out of character. At least James/Guardian gets a real character moment, choosing not to buy into Supergirl's distrust. The big fight at the end was cool, and re-centering Reign as the primary villain is a great move.
SCORE: 7.5/10 Sticks
The Flash, "Harry and the Harrisons" (May 8th)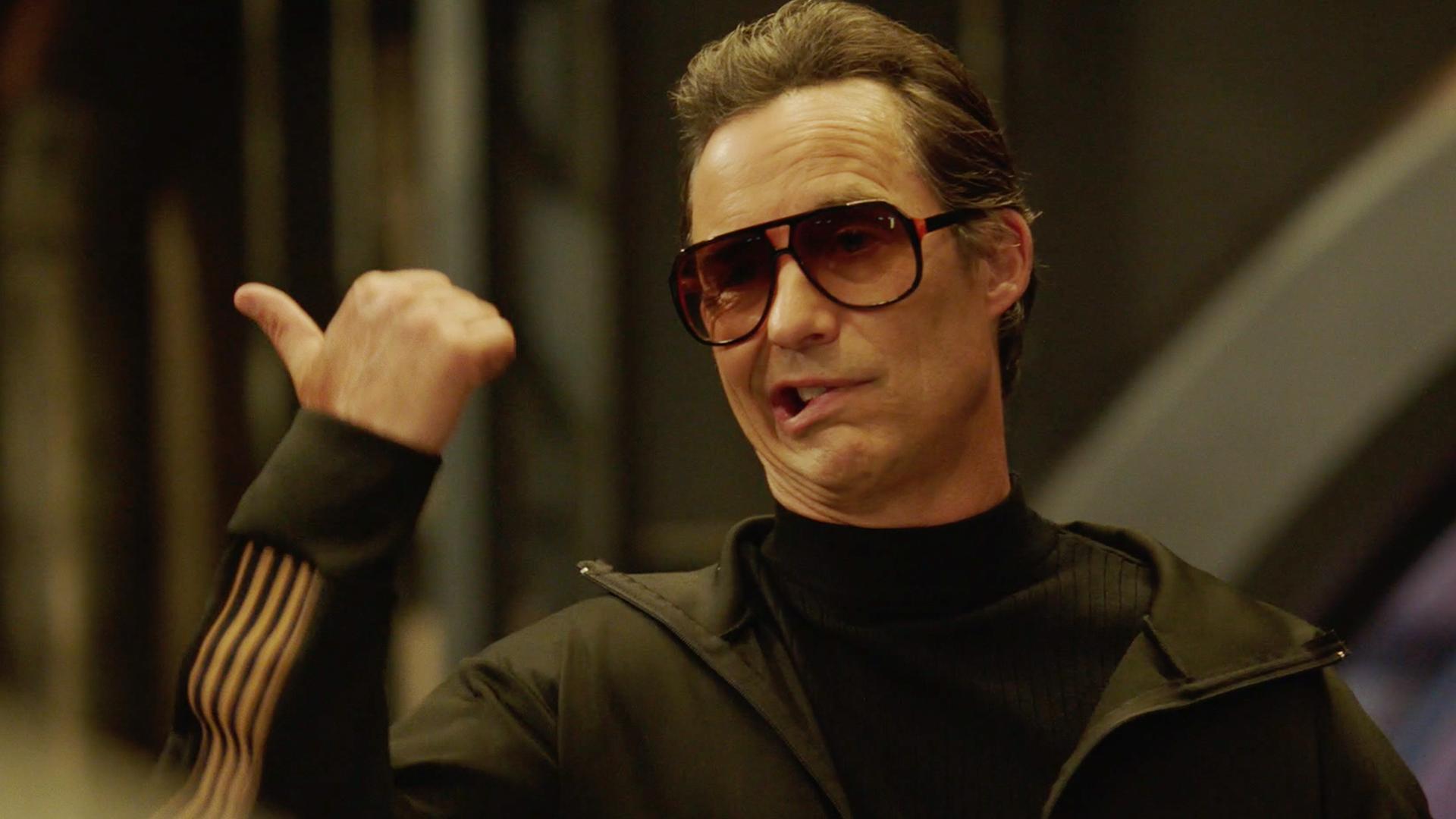 This episode of THE FLASH wrings some small victories out of lesser set-ups. Hinging another episode on Harrison Well's SPLIT performance is hard to support. Amunet joining Team Flash is awfully reminiscent of Livewire's face-turn in SUPERGIRL. While Mr. STRAIN-Eye is kind of creepy, the highlight of this storyline is seeing an angry, determined Caitlin Snow. Barry and Iris' plot plays like a weird romantic take on THE DARK KNIGHT's "Gotham is full of people ready to believe in good" speech. Plus brining in Central City feels like THE FLASH is becoming WISDOM OF THE CROWD (which no one wants). It's always a shame when the weakest storyline of a superhero show is the titular superhero, but this episode works well enough by focusing on the side characters.
SCORE: 7/10 Acupuncture Needles
Arrow, "The Ties That Binds" (May 10th)
At long last, ARROW has an episode that is actually ABOUT the Green Arrow. While the Oliver-Felicity relationship has never been the best aspect of the series, it's balanced by incredible action. From the start of the episode, every player of Team Arrow is fighting with real stakes. Diaz feels like a real villain this episode, acting with precision and anger. The way the gang is (almost) reunited is organic, and a refreshing update to the inner-Team Arrow conflict. This episode capitalizes on several weak elements of the season for a standout episode.
SCORE: 8/10 USB Necklaces
WEEKLY WIN TALLY:
The Flash: 8 Weeks
Supergirl: 6.5 Weeks
Arrow: 6 Weeks
What show did you think won the week? Does Legends of Tomorrow or Black Lightning take your vote? Let us know in the comments below!
Photo Caption (Copyright CW)