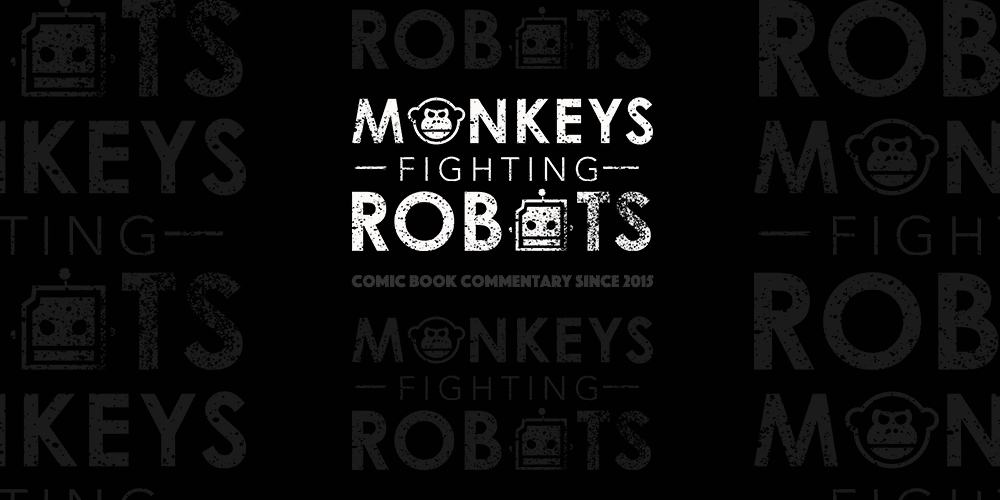 New Challengers #5 hits your local comic book store on September 19th, but thanks to DC Comics, Monkeys Fighting Robots has a four-page exclusive preview for you to check out.
The title is one of the "New Age of Heroes" series that spun out of Dark Nights: Metal, and the only series of the group that Metal writer Scott Snyder works on. New Challengers, like the rest of the "New Age" books, introduced a new, fresh cast of characters while recapturing a classic sense of comic book fun. With Challengers, Snyder and company go for an adventure vibe by forming a new Challengers of the Unknown, a team of adventurers originally created by Jack Kirby in the late 1950s.
About New Challengers #5:
The team returns to Challengers Mountain, only to find it completely obliterated! And without the mountain to replenish their borrowed time, it looks like they're out of second chances. But for the Challengers to live to fight another day, they'll need to use a power with a consequence that spells certain doom!
The issue is written by Aaron Gillespie and Scott Snyder, with pencils by V Ken Marion, inks by Sandu Florea, colors by Dinei Ribeiro, and letters by Deron Bennett. Brad Anderson worked on the cover with Marion and Florea.
Issue five is the penultimate issue of the series before it concludes with issue six on October 17th.
Check out the full preview:
---
Are you reading New Challengers? Comment below with your thoughts, and tell us what YOUR favorite "New Age of Heroes" comic has been.