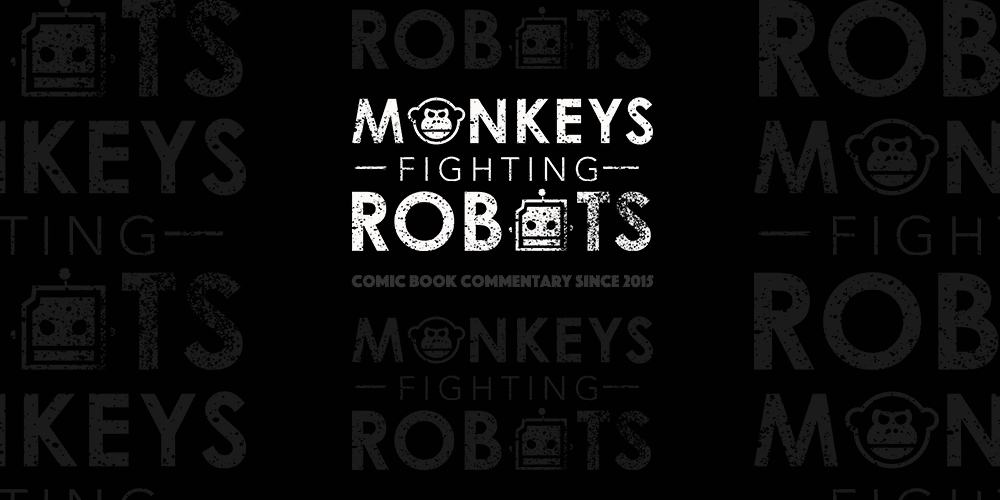 Welcome to the twelfth episode of the Comic Show by Monkeys Fighting Robots! Our must-read-of-the-week is Made Men #1 from Oni Press, which is basically Robocop meets Frankenstein. We're also reviewing Scales & Scoundrels #1 for you fantasy fans out there, and "The War of Jokes and Riddles" is winding down in a little indie book called Batman. Beat reporter Gary Moloney calls in from Ireland to discuss the comic retailers refusing to carry Marvel's Legacy variant covers, and all hell breaks loose.
Buckle up, True Believers! Episode 12 of the COMIC SHOW by Monkeys Fighting Robots is here.
EPISODE BREAKDOWN:
01:22 – Rapid Review: Motor Crush #6 (Image Comics)
03:55 – Made Men #1 (Oni Press)
Anthony – 4.75 Monkeys
Matt – 4 Robots
15:46 – Retailers vs Marvel Comics, with beat reporter Gary Moloney
47:51 – Scales & Scoundrels #1 (Image)
Anthony – 4 Monkeys
Matt – 3 Robots
58:08 – Batman #30 (DC Comics)
Anthony – 4.5 Monkeys
Matt – 4.5 Robots
Thank you for listening!
Do you want to be our FAN of the week? All you have to do is comment on this podcast to be eligible.
Do you have a question that you would like answered during the show? Email your questions to matt@popaxiom.com.
Reviews are greatly appreciated – How to Rate and Review a Podcast in iTunes