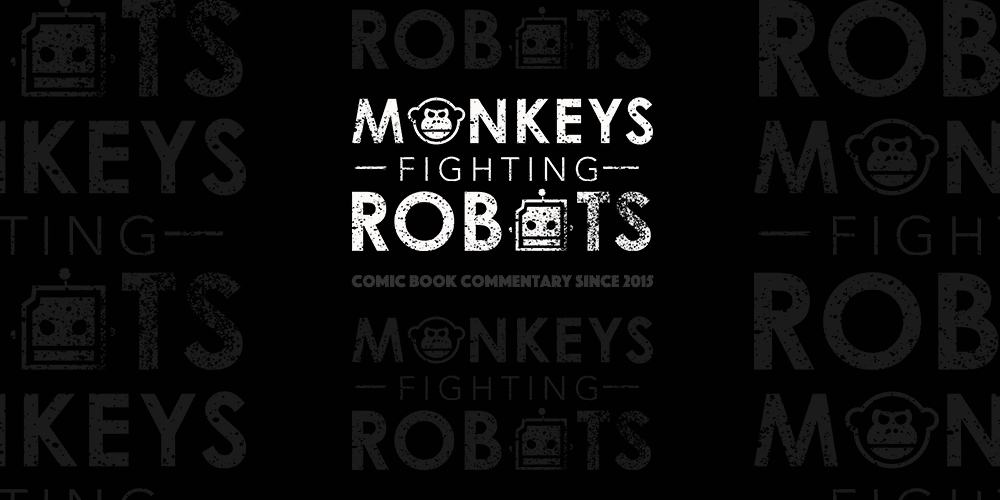 You shouldn't need an article to tell you how good American Gods is. Honestly, one need only look at the IMDB page for the Starz original series. The show's co-creators are Bryan Fuller (Hannibal) and Michael Green (Logan). American Gods is based off the hugely successful novel by legendary writer Neil Gaiman. The pool of acting talent includes powerhouses like Ian McShane, Gillian Anderson, and Crispin Glover. If those names didn't signify "greatness" before, they certainly should now.
American Gods' debut season is a triumph of television. The series even landed a spot in our dream Emmy nominations list. American Gods has a loud, dynamic style that is continuously exciting. It's a series that packs a punch with great, well-paced storytelling. Fuller & Green's talent and experience as writers shines through. The scale and rich mythology of American Gods could make it the next Game of Thrones.
The series follows Shadow Moon, a recent widower returning home from prison. Shadow runs into Mr. Wednesday, a mysterious grifter, who hires Shadow as his bodyguard. Shadow is then thrust into a world of magic he can't begin to understand. Along the way, Shadow meets an angry leprechaun (Schreiber), Lucille Ball (Anderson) – even his dead wife (Emily Browning). Shadow Moon's story of finding his faith makes for an intense, powerful viewing experience.
The performances of all the actors are fantastic. Ricky Whittle's portrayal of Shadow is equal parts brooding and powerful. Ian McShane was born to play Wednesday, personifying the clever swagger of the ancient god. Emily Browning's portrayal of Laura Moon is dynamic and entertaining. Pablo Schreiber's non-stereotypical leprechaun, Mad Sweeney, is a fantastically foil for the characters. Not to mention the fantastic deities that are introduced throughout the series. American Gods builds out a fantastic roster of characters in its first season.
Along with the performances and writing, the show excels with its visuals. The way American Gods utilizes special effects and CGI for certain scenes is incredibly unique. In some instances, the visuals highlight the insane violence in the series. The first scene of the show contains an insane amount of bloodshed. However, the special effects can also highlight real intimacy. The scene with Salim and the Jinn is wonderfully tender, and the visuals make it even more beautiful. The visuals are just as intense and crazy as the characters, and that's why it works so well. Each part of the show lines up perfectly with the tone of the show.
American Gods also does a great job including vignettes on immigration. Each episode contains a 'Coming to America' story for the many gods of the show. In many cases, it gives the series a great chance to further build up its lore. There are moments, however, where it feels a bit excessive. This is most notable in 'A Prayer for Mad Sweeney,' the penultimate episode. It's an interesting story, but dedicating a whole episode to Sweeney's sort-of origin feels unnecessary. When the contained, vignette-style stories accompanies the main plot, they make for great introductions to each episode.
[embedyt] https://www.youtube.com/watch?v=3awG5wEE7LU[/embedyt]
If anything, the weakest element of American Gods is how short it is. This is partially because it's a bummer to be done with the season. However, part of the issue is that it feels incomplete. The season ends on a big note, but it doesn't feel big enough. Many similarly big shows tend to have 10 or 12 episodes per season. Upon finishing 'Come to Jesus,' American Gods feels like it's missing a few episodes. Especially considering the scale of the show, the finale feels one beat off.
As far as weak points go, 'being too short' is not too shabby. American Gods is an incredibly well constructed season of television. The show builds its world up very well, and the way characters interact is fantastic. American Gods has a lot to say on American society, and the way it explores such issues is powerful. For a show all about faith and deities, American Gods never comes off as "preachy." That's why it's such a fantastic show, and worthy of worship.
STAND-OUT PERFORMANCES: Ian McShane, Ricky Whittle, Emily Browning, Pablo Schreiber, Bruce Langley
STAND-OUT EPISODES: "The Bone Orchard;" "A Murder of Gods;" "Head Full of Snow;" "Lemon Scented You"