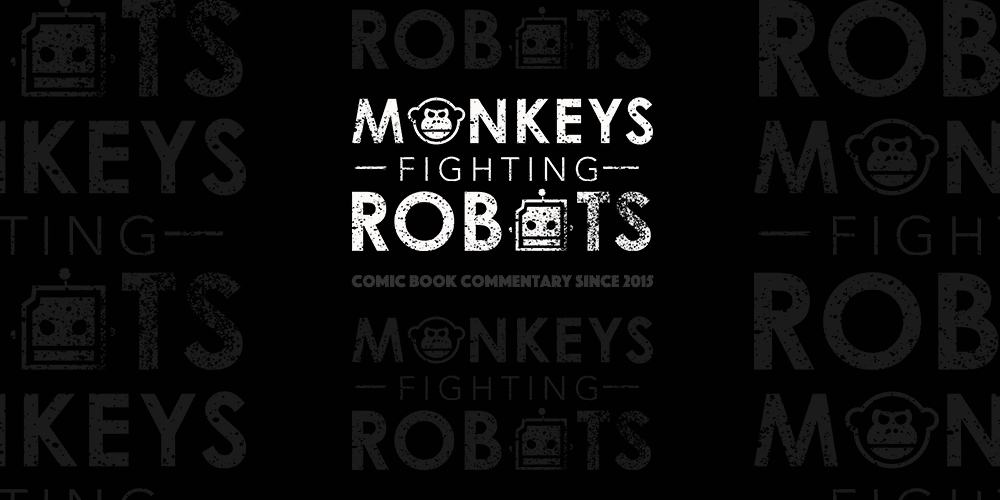 Action Comics #1000 releases this week, and it's an epic collection of stories about the Man of Steel from some of the comic industry's best writers and artists.
Comic readers in the loop know that Brian Michael Bendis, the wunderkind who wrote some of Marvel's best stuff over the past decade, is heading to DC to tackle the adventures of Superman. Before that happens, DC is celebrating the 80th anniversary of the Man of Steel with a supersized issue that runs the gamut of the type of stories that can be told centered around the Last Son of Krypton. Being such an epic, 80-page comic, Monkeys Fighting Robots split up the reviewing duties, leaving me with "Five Minutes" from writer Louise Simonson and Jerry Ordway.
Writing: Louise Simonson
Art: Jerry Ordway
Colors: Dave McCaig
Letters: Carlos M. Mangual
"Man, I love my jobs." – Superman
WRITING
Louise Simonson is no stranger to Superman. In 1991 she wrote the first issue of Superman: Man of Steel which ran for twelve years. Simonson is a veteran comic book writer and editor with titles such as X-Factor, New Mutants, and Power Pack on her resume. "Weezie", as she's known in the industry, reunites with Jerry Ordway for "Five Minutes," a story about Superman that focuses on one simple thing that is so massively relatable to most every human: Superman's jobs.
Action Comics #1000 is a testament to how much can be done in just five pages. Simonson begins with life at the Daily Planet, a hot story is in the works, Clark is busy typing away, and Jimmy has some great photos. But those five minutes, there's also crime and Clark is on that task too. "Five Minutes" takes us through the duality of Superman's life, the appreciation he receives from the people he helps, and the satisfaction he gets from it all. Back at the Daily Planet, it's a different story, but that doesn't deter Clark from being who he is.
ART
Another veteran with a list of credits too long to put here, suffice it to say, Ordway knows what he's doing with this whole sequential art thing. Ordway's work is so on point it's ridiculous. The detail is mesmerizing and crisp from panel to panel. Colorist Dave McCaig fills in the characters and the world around them with a beautiful blend of colors that feel natural but also pop. The combination between Ordway and McCaig works to great effect. If the story of "Five Minutes" doesn't do it for you, the visuals certainly will.
CONCLUSION
What is there to say about this epic Superman anniversary event? If you're a fan of the character, then this is a must-have. Full stop. The range of stories is fantastic and covers so many wonderful aspects of the character. Full disclosure, I'm not a Superman fan, but I still enjoyed every bit of this. In the wrong hands, it's easy to tell a bad Superman story or one that doesn't go anywhere beyond beating the bad guy or stopping some crime. Here, you got some of that but wrapped up in stories that provide beautiful insight into the superhero of superheroes.