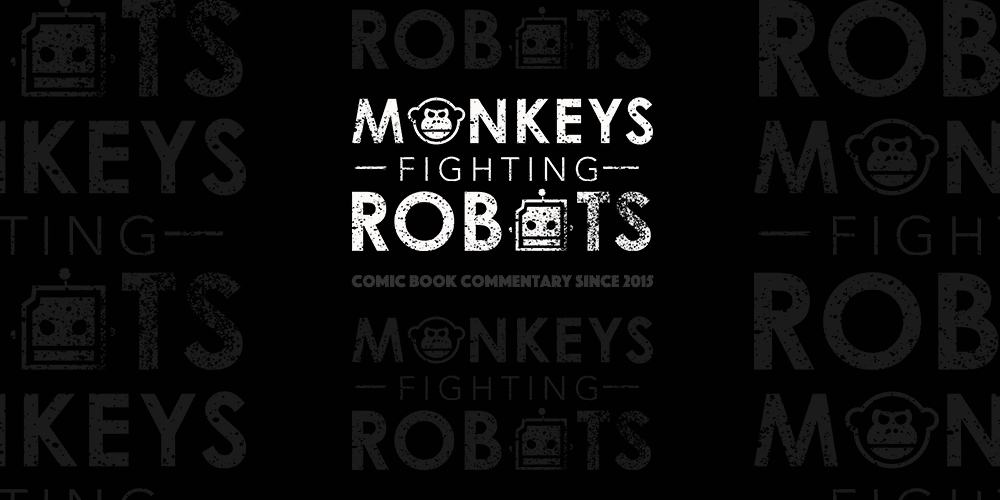 Seeing the WWE live and in person is a completely different experience from what you see on television.  The excitement was at a whole new level as I attended WWE Extreme Rules at PPG Paints Arena in Pittsburgh, Pennsylvania.
Hulk Hogan Reinstated to WWE Hall of Fame
The announcement of Hulk Hogan's reinstatement into the WWE Hall of Fame comes after a three-year suspension following a racist tirade on a sex tape made in 2012.
Early-day speculations hit online of something brewing with Hogan, as he was spotted in Cleveland, which is about a 2-hour drive from Pittsburgh.  Later-day rumors were confirmed that Hogan had made his way to PPG Paints Arena, and was mingling with talent and executives prior to the event.  He kept his correspondence strictly behind the curtain, and he didn't make an appearance at the event in any form.  Hogan apparently made his in-person apologies then departed the arena.
His biography has since reappeared on WWE.com.
PreShow Match: Sin Cara vs. Andrade Cien Almas
As a last-minute addition to the pre-show, I don't know why this match was even on the card, especially with the lack of other notable talents featured during the night.  Not sure if the WWE is trying to give a little attention the 205 Live crew with having Sin Cara appearing on SmackDown Live, or if are they just trying to push Andrade Cien Almas since his arrival from NXT.  Regardless, all this match proved was that Almas can't fly like a typical Lucha, but somehow ended up with the win.
PreShow Match: New Day (Kofi Kingston, Xavier Woods, & Big E) vs. SAnitY (Eric Young, Killian Dain, & Alexander Wolfe)
I give major props to Kofi Kingston for his arm, or maybe just the weight of the inedible pancakes, but he threw those things so far that I almost ended up with one in my lap at 21 rows from the ring.
In a tables match, the first person to put an opponent through a table wins.  The brute of the men of SAnitY made me think that the biggest men will fall the hardest.  Turns out, all 6 brought their A-game.  They executed a 5-man double stomp that was the most impressive maneuver of the night.
After being chewed on (really?!) by Wolfe, Kingston takes the fall through the table, giving SAnitY the win.
RAW Tag Team Championship: Deleters of Worlds (Matt Hardy & Bray Wyatt) (c) vs. The B Team (Bo Dallas & Curtis Axel)
The B Team is undefeated since splitting from The Miz and disbanding The Miztourage.  And finally, real-life brothers Bray Wyatt and Bo Dallas meet in the ring one on one.  The match was fairly uneventful, but entertaining none the less. The B Team's streak continues, and they are the new RAW Tag Team Champions.
Brock Lesnar's Ultimatum
RAW General Manager Kurt Angle has had enough.  The Universal Champion Brock Lesnar hasn't been seen on WWE television since the Greatest Royal Rumble in April.  Angle put out the decree that Lesnar either needs to appear at Monday Night RAW in Buffalo the next night, agree to a title defense, or he will be stripped of the title belt.  The crowd went nuts for this, myself included.  The WWE Universe is tired of that belt not being important, simply because it's not seen.  It's about time that something is being done about this.
Finn Balor vs. Constable Baron Corbin
Since being appointed personally by Stepanie McMahon, Baron Corbin has asserted his power like a one-man reincarnation of The Authority.  Yet, according to Finn Balor, Corbin's new choice in wardrobe is something out of TGIFriday's.
The size difference between these two men is unmistakable.  Still, the strength and experience of Balor simply outweighed the size of Corbin.  Balor wins easily.
SmackDown Live Women's Championship: Asuka vs. Carmella (c)
James Ellsworth looked like he wanted to cry while being lifted into the air in a shark tank, but there's no sympathy for that slimeball.  He tossed Carmella tools of destruction including thick chains and a can of mace.  However, locksmith Ellsworth opened the cage door, got his ankle bandana caught, and was suspended upside down.  Asuka took full advantage of his vulnerability, but she lost focus on the fact that the match was against Carmella, not Ellsworth.  The two ladies did very little tangling together, which was disappointing considering Asuka's recent lackluster bookings.  And still, 'Mella is money.
United States Championship: Jeff Hardy (c) vs. Shinsuke Nakamura
With both of these men coming off of recent injuries, I was worried that this match would be short and uneventful.  Little did I know, that the match pretty much didn't happen.  Shinsuke Nakamura hit Jeff Hardy with a low-blow, and 5 seconds after the bell rang, there was a new United States Champion.
What worries me tremendously was that the last time Hardy had a match like this was with TNA in 2011.  Then, higher-ups cut his match short because he was deemed too intoxicated to compete.  Tonight he seemed completely with-it, but we never truly know what goes on behind that curtain.
In the only real twist and surprise of the night, the crowd lost its mind when the Viper's music hit.  Randy Orton made his way to the ring, staring down Nakamura.  He soon turned his attention to Hardy, all while Nakamura looked on in surprise.
Braun Strowman vs. Kevin Owens
Due to his constant running, RAW General Manager Kurt Angle declared that Kevin Owens' match against Braun Strowman would take place in a steel cage.  Nowhere to run, nowhere to hide.
Owens quickly plotted his escape from the ring, all while Strowman called Owens out as a coward.  Owens brought the fight, even handcuffing Stowman to the ring ropes.  His escape was ill-fated, as Strowman threw Owens off the top of the cage.  It was reminiscent of a similar match of 20 years ago, ironically in the same city, where The Undertaker threw Mankind from atop the Hell in a Cell.  The fall wasn't from as high, and the level of carnage wasn't as bad, but Owens' win didn't come without some mangling.
SmackDown Live Tag Team Championship: Team Hell No (Daniel Bryan & Kane) vs. The Bludgeon Brothers (Harper & Rowan) (c)
It seems that the recently reunited Team Hell No may have the same fate of the reunification of The Shield from last fall.  In a backstage attack, Team Hell No took a beating from The Bludgeon Brothers.  Kane took the brunt of the hits, and it seemed that this match would be in limbo.
But, Daniel Bryan emerged alone and agreed to compete in the match with a handicap.  It didn't seem like a great idea, and Bryan constantly held his ribs, but he still got in a few great "Yes" kicks before his teammate Kane arrived in an ankle boot.  Yet, his help wasn't enough, and The Bludgeon Brothers retain.
Roman Reigns vs. Bobby Lashley
Roman Reigns likes to call out those who aren't the workhorse that he is.  He did it with John Cena before last September's No Mercy pay per view, he did it with Brock Lesnar prior to Wrestlemania, and he's done it again with the recently re-signed Bobby Lashley.  Their heated rivalry came to a head at last Monday's RAW where it took the entire men's locker room to keep these two apart.  That ended with a swan-dive from Reigns that was impressive and unexpected.
Reign's unfortunate relationship with the crowd and Lashley's irrelevance since his return made this yet another pay per view match of Reigns' that no one cared about.  This time the crowd chants were "Johnny Wrestling" and "We want beach balls."  Other than the chants, the crowd was fairly quiet.
Lashley dominated, hitting Reigns with spears that he normally delivers.  The match itself was slow, showing that neither man, based on their size, can throw constantly.  And, apparently, it's now Lashley's yard.
RAW Women's Championship: Nia Jax vs. Alexa Bliss (c)
In the only "Extreme Rules" match of the night, this match should have been plugged better, and it should have been either the main event or at least the next-to main event.  With the way the match went, though, perhaps it was better this way.
Mickie James pulled tools out from under the ring like a child rooting through a toy box searching for that specific plaything.  The ring was littered with trashcans and folding chairs, but they were used sparingly.
All it took was James to attack Jax's valet Natalya for spectator Ronda Rousey to lose her cool.  She unleashed on James, but it didn't have much effect on the match.  Bliss is still champion and still sneering at Rousey over it.
WWE Championship: Rusev vs. AJ Styles (c)
In his first WWE Championship match, Rusev brought strength and confidence.  He's still a brute, though, and AJ Styles simply outplayed him.  While Rusev hit several great Matchka kicks, AJ Styles flew all over the ring.  Summersaults galore, Pele kicks, and Phenomenal Forearms were constant, and those ultimately gave Styles the win to keep the championship belt across his waist.
Intercontinental Championship: Seth Rollins vs. Dolph Ziggler (c)
With both men's stature and physique, I was most looking forward to this match.  They're both simply entertaining and on the top of their games.  Of the entire roster, these were the guys who could handle a 30-minute ironman match without breaking a sweat or losing their breath.
While the match itself was fun and exciting, the crowd killed his match.  Unfortunately, Pittsburgh fans can be idiots… and tonight proved it.  (Remember, I was there, I'm from the area, and it's not a lie.)  The fans started counting down every minute like it was the Royal Rumble, and it was incredibly distracting.  At one point, which was seriously downplayed on television, the clock was removed from the trons to deter the chants.  Nope, the fans kept up, counting and buzzing when it wasn't time to do so.  The downside of removing the clock for the fans, it also left Rollins and Ziggler without knowing where they stood in the match time.  If the crowd would have actually paid attention, they'd have witnessed a great match.  I'd like to personally apologize to Rollins and Ziggler, as they both deserved a better crowd.  Please know that all Pittsburgh fans are not jerks.
Pittsburgh's own Kurt Angle appears on the ramp after the tie, declaring that they would go to sudden death.  That didn't last long, as Drew McIntyre (who had previously been tossed from ringside) interfered, causing Rollins to lose to Ziggler.  Shouldn't that have been a disqualification on Ziggler's part and Rollins should be Intercontinental Champion again?  Those Shield brothers keep getting screwed by the referees lately, don't they…
Overall, this event had a solid card, but some of the matches were weak, and there weren't enough plot twists or surprises for a pay per view.
Right now, I'm just worried that the WWE won't rush to have the City of Pittsburgh host another pay per view any time soon after the fans' behavior.  Although, if we get another event, I'll be the first in line for tickets.
How did our predictions pan out?  Be sure to give a listen to the Mixed Tag Mayhem podcast with me and TV Editor Tom Chang where we preview each match and discuss all things WWE.
What were your thoughts on the event?  Were you surprised with any of the match outcomes?