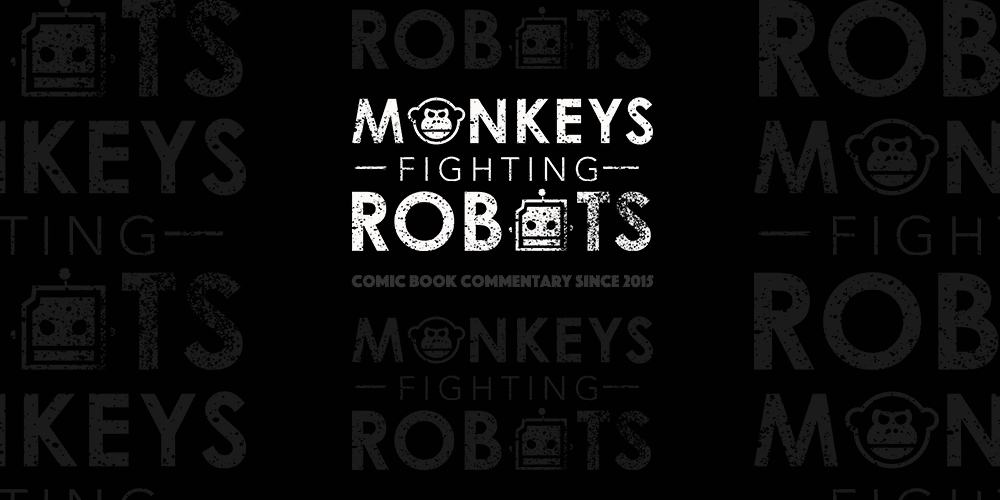 Let the good times roll, as "The Big Easy" is lit with the excitement of the
WrestleMania
, the "Super Bowl of Sports Entertainment!"
PreShow Match: Andre The Giant Memorial Battle Royal: 30 Men
The event began with a cluster of men bashing each other in a flurry of fists and kicks. This match was nothing more than a way for the large roster of talent to get their WrestleMania moment, and the winner gets nothing more than bragging rights.  Our first WrestleMania surprise was 
Bray Wyatt
, who has emerged from his recent deletion to the Lake of Reincarnation to help
Matt Hardy
win the match.
PreShow Match: Cruiserweight Championship: Cedric Alexander vs. Mustafa Ali
The boys of 205 Live are incredibly underrated. Their acrobatics are like no one else on the WWE roster, which makes their matches fun to watch.
Cedric Alexander
and
Mustafa Ali
are prime examples of this. Alexander came out victorious after a fun bout full of flips and stunts.
PreShow Match: Women's Battle Royal: 20 Women
Yet another history-making event for the ladies of WWE, this version of the battle royal took a different approach than the men. Most of the women came to the ring in a large group without any fanfare, but
Becky Lynch
,
Bayley
, and
Sasha Banks
were given full theme music introductions. The match left us with the former best friends Bayley and Banks to battle to the end, or so we thought.
Naomi
wasn't eliminated because she didn't exit the ring over the top rope. She tossed Bayley with ease, winning the inaugural event.
Intercontinental Championship Triple Threat: The Miz (c) vs. Seth Rollins vs. Finn Balor
Creepy new costumes seemed to be a theme with the first match of the main show.
Seth Rollins
' neon blue contact lenses in homage to his love of
Game of Thrones
and
The Miz
's steampunk sunglasses were simply unflattering. Thankfully, both men ditched these for the actual match. Balor Club is for everyone, and
Finn Balor
's rainbow attire expressed his new campaign with enough subtlety that it wasn't a huge focus during the match. The Miz was close to becoming the longest-reigning IC Champion, closing in on WWE Legend
Pedro Morales
' reign of 619 (nonconsecutive) days. The Kingslayer Seth Rollins had other plans, winning the match and becoming the 19th WWE Grand Slam Champion, joining his Sheild brothers
Dean Ambrose
and
Roman Reigns
with the prestigious honor.
SmackDown Women's Championship: Charlotte Flair (c) vs. Asuka
After entrances fit for a Queen and an Empress, both ladies came out of the gate with electricity. Both women exuded strength and power and are geniuses of the submission holds.
Charlotte
was able to deliver a spear that would make Roman Reigns proud, then put
Asuka
in a Figure 8 that she just couldn't handle. WrestleMania truly is the place where streaks come to an end.
United States Championship Fatal 4-Way: Randy Orton (c) vs. Bobby Roode vs. Jinder Mahal vs. Rusev
I was lucky enough to see these same four men battle live when I attended
SmackDown Live
two weeks ago, and these guys didn't disappoint then or now. All four are insanely talented, but their valets always seem to get involved, causing the match to go a different way.
Sunil Singh
distracted
Randy Orton
when he was on a roll, and
Jinder Mahal
took full advantage for the pin. Sorry, it just wasn't
Rusev
's day.
Mixed Tag Match: Triple H & Stephanie McMahon vs. Kurt Angle & Ronda Rousey
The most anticipated match of the night spotlights the in-ring debut of
Ronda Rousey
and the WrestleMania in-ring debut of
Stephanie McMahon
. The Authority have made it clear that they make the rules, and this match was full of cheap shots by the pair. Rousey came out swinging, literally, and she wailed on both Stephanie and
Triple H
. The match was full of energy, mostly from Rousey, and she won the match by putting Stephanie in an armbar, which wasn't surprising. It was still fun to see, and hopefully we'll see even more from Rousey in the coming weeks.
SmackDown Tag Team Championship Triple Threat: The Usos (c) vs. The New Day vs. The Bludgeon Brothers
After the brutal attacks by The Bludgeon Brothers at
Fastlane
, revenge was on the minds of The New Day and The Usos. These two teams never fought each other; it was almost like this was a handicap match of five on two. The sheer size and strength of
Rowan
and
Harper
cleared the path to victory like two snow plows.
John Cena vs.  …. Elias?!  Nope.
So, would we finally get the
Undertaker
to respond to Cena's challenge? After a pointless and annoying bout with
Elias
,
John Cena
made his way up the ramp only to have the lights go out and the gong hit. The Deadman has risen, and WrestleMania had truly become "The Showcase of the Immortals." These two men are virtually indestructible, but they're both not full-time talent. Unfortunately, this match was short, but it proved that both are still Mania-worthy, and perhaps this gave Taker the redemption he sought. Can we get off of Roman Reigns' back now for "retiring" The Undertaker?
Tag Team Match: Shane McMahon & Daniel Bryan vs. Kevin Owens & Sami Zayn
At first, we thought the much-anticipated return of
Daniel Bryan
was short-lived, but after
Shane McMahon
took a beating, Bryan delivered attacks like he's never missed a day of action. Bryan's crowd reaction was absolutely blazing, and his submission of
Sami Zayn
 solidified
Kevin Owens'
and Zayn's unemployment. Perhaps they can kiss the other McMahon's ass for a job?
RAW Women's Championship: Alexa Bliss (c) vs. Nia Jax
The physical mismatch between these two ladies is undeniable.
Nia Jax
threw
Alexa Bliss
around the ring like she was a rag doll, and Bliss tried her best to play keep-away from the Irresistible Force. Finally living up to her Samoan dynasty legacy, Jax won her first title. Who else was expecting
Carmella
to cash in at the last minute?
WWE Championship: AJ Styles (c) vs. Shinsuke Nakamura
The dream match is finally here! The WWE Universe had been waiting for
AJ Styles
and
Shinsuke Nakamura
to fight it out for the first time since their days in
New Japan Pro Wrestling
. The mind games over the past few weeks didn't phase the Phenomenal One. Both athletes laid it all out in one of the most entertaining matches of the night. Styles prevailed and retained his title. The only way this match would have been better is if this was the actual main event of the night.
RAW Tag Team Championship: The Bar (c) vs. Braun Strowman & some kid?
After choosing a child named Nicholas from the crowd as his tag team partner,
Braun Strowman
took the attack to
Sheamus
and
Cesaro
on his own. Strowman made it look easy, and that kid has one hell of a story to tell his classmates when he goes back to school. Anything can happen at WrestleMania.
Universal Championship: Brock Lesnar (c) vs. Roman Reigns
Things started out very one-sided with
Brock Lesnar
taking the offense early.
Roman Reigns
 quickly turned the tables, and the two men tried everything to destroy the announcers' tables. With their caliber of athleticism, these two stellar competitors are probably the only ones who can shell out the beatings and take them at the same time. The constant F5s and Superman Punches were brutal, and a busted-open Reigns was ignited. However, it apparently wasn't enough, and Lesnar retained his title. Maybe he's not leaving for
UFC
after all? I figured he'd carpool back to the hotel with
Dana White
… Hmm. Overall, with the stacked card, I honestly expected a lot more from this event. WrestleMania is known for extra-theatrical entrances and over-the-top acrobatics, but those were seriously lacking. There were some memorable moments for sure, but I've seen better surprises and blow-outs in Manias past. Here's hoping that the usually-monumental post-Mania
Monday Night RAW
and SmackDown Live this week hit us with some better storyline swerves. How did you fare with predicting the outcomes of the matches? Be sure to compare your list to
Tom Cheng's WrestleMania 34 preview
.