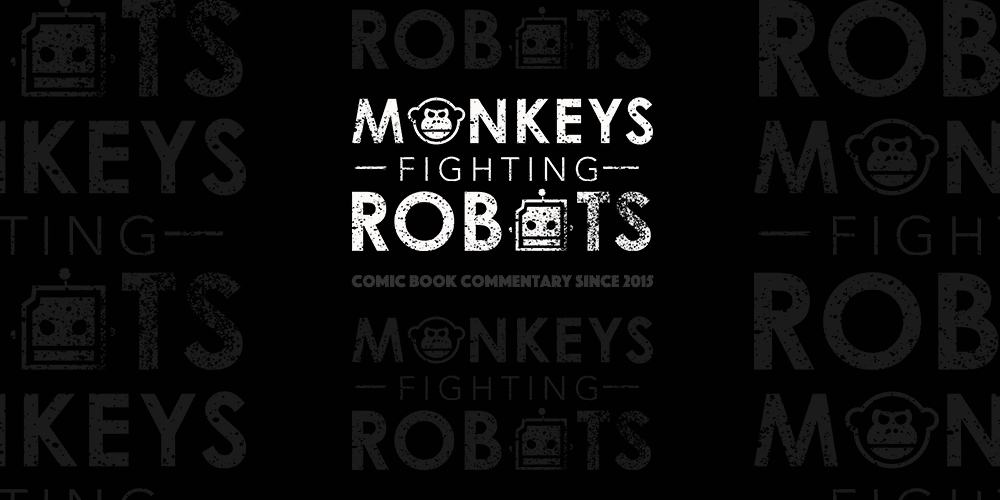 Despite having sweet moments scattered throughout, the conclusion to the latest adventure of Wonder Woman feels rushed.
Darkseid has been seeking a new army to take back his control of Apokolips. He plans to use ancient New God relics to create a portal to Themyscira and enslave the Amazons. As he and his daughter Grail went after the relics, Wonder Woman and ARGUS fought back at every turn. Despite their efforts, Darkseid gathers the relics and opens the portal, sending his daughter through. Once there, Grail uses Apokoliptian technology to change the population into a new form of Parademon. Will Wonder Woman and her brother Jason be able to save their people?
**Some Spoilers Below**
Story:
As the forces of Apokolips and Argus battle for control of the portal, Jason flies in to help his mother. Using his powers of Zeus and the assistance of Hippolyta, the pair take down the daughter of Darkseid. While this goes on, Diana takes on Darkseid himself while ARGUS fights his Parademon horde.
This issue, as well as the arc, has once again failed to fulfill the epic potential the plot could have. Darkseid could have gained this army and enslaved them to attack Earth back in the second issue of the arc. Imagine the shock and horror Wonder Woman would have gone through if she had to face her own people instead of Parademons. The title of the story arc is "Amazons Attacked", but there isn't a full out attack on the Amazons or by them. Instead, the closest we get is a few quick action sequences in this issue that screeches to an end thanks to plot convenience.
Despite my dislike, there is a silver lining here. Sprinkled throughout the issue are tender moments that have been building up over the course of the creative run thus far. One example is the meeting between Jason and his mother. One of Jason's tragic character threads was his sadness of never getting to meet his mother. He hated her for that, but now it has come full circle and has grown from it. It may have been rushed, as most of this issue is, but it's still a part I enjoyed.
Art:
The artists of this arc have gone above and beyond once again. Emanuela Lupacchino, Ray McCarthy, and Marco Santucci work together illustrating and they do a great job. The two-page spreads in this issue will have readers get lost in such amazing looking battles. There is one part, in particular, I was drawn in for a bit, just to see the masterful teamwork between the team's pencils and Romulo Fajardo Jr.'s colors. It's a fantastic looking conclusion to an otherwise bland comic.
Conclusion:
This finale has great art and some tender moments, but that isn't enough to justify rushing to the end. There was so much potential for this story to be bigger, but didn't feel like was fully explored. Maybe we can come back to such a story in a team book like Justice League, but now we'll move on, left with wanting more.