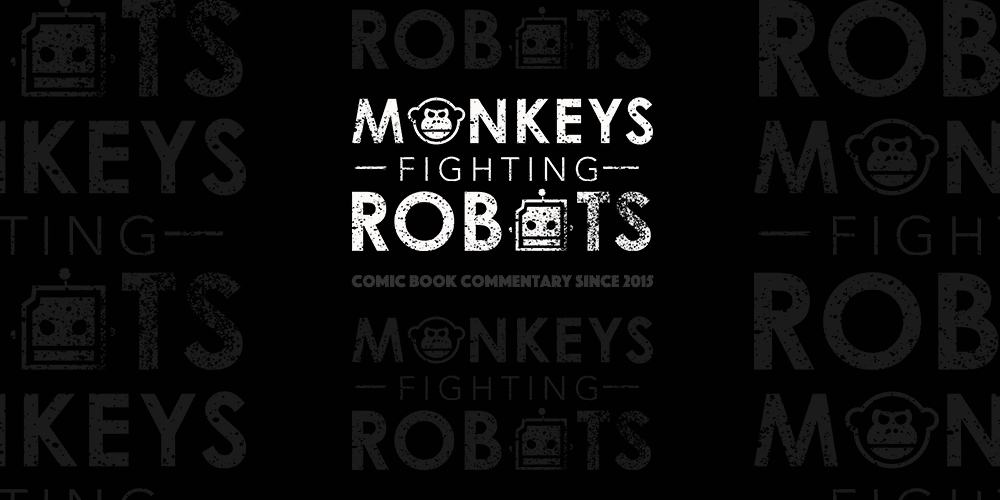 While it misses a few steps, this issue of Wonder Woman has great action and fantastic art.
The last two issues had an incredibly similar pattern, in that they failed to push the story forward. Darkseid has been searching for a way to get to Themyscira to enslave the Amazons. Wonder Woman, her twin brother Jason, and ARGUS have been fighting his forces over relics that open the gate to the Isle of the Amazons. Before they can fully piece together the plan, the lord of Apokolips launches a full-out assault on ARGUS HQ, taking them all to the portal. Will the children of Zeus and their allies be able to stop Darkseid?

**Some Spoilers Below**
Story:
Wonder Woman's forces and Darkseid's forces have finally gathered for one last battle for the gate. As Diana takes on the Dark God himself, Jason faces off against Grail, Darkseid's daughter. It turns out he and Grail were not just partners, but lovers. She tries to sway him, but Jason, now set on his true destiny, denies her and unleashes his full power. During this, Steve Trevor and his ARGUS soldiers fight the Female Furies for control of the relics.
As implied by the summary above, this issue is an all-out brawl. It's intense, yet still fun and shows off the skills of the heroes. It's great to see the heroes doing battle with stakes instead of flashbacks. I think the best part of all the action has to be Jason using his powers against Grail. Seeing him as a nearly complete hero so soon after his introduction is still a bit shocking, but welcome considering how awesome the fights have been. Diana also stands out with her determination to get revenge for her father, despite how outclassed she is against Darkseid.
That being said, when the smoke clears, the only real story progression doesn't happen until the last four pages. This wouldn't be as bad if the previous few issues haven't been as dull, but as it stands, this issue needed to have more progression.
Art:
I know it sounds like a broken record, but the art of the series continues to be top notch. Emanuela Lupacchino has returned once again to illustrate, and she shows why she's one of the best when it comes to drawing the Princess of Themyscira's adventures. The action looks fantastic, the characters are incredibly detailed, and every page is more kick-ass than the last. Romulo Fajardo Jr. helps these incredible illustrations pop with his masterful colorwork. This art team should be the continuing team for the book, or at least the standard artists should strive for.
Conclusion:
While still lacking a few crucial steps, this issue is heading in the right direction. There might not be as much story progression, but there is a significant amount of epic action to have fun. This, of course, is in large part of the art team, who has gone above and beyond. It's not perfect, but if you like Wonder Woman being badass, it'll be a good time.