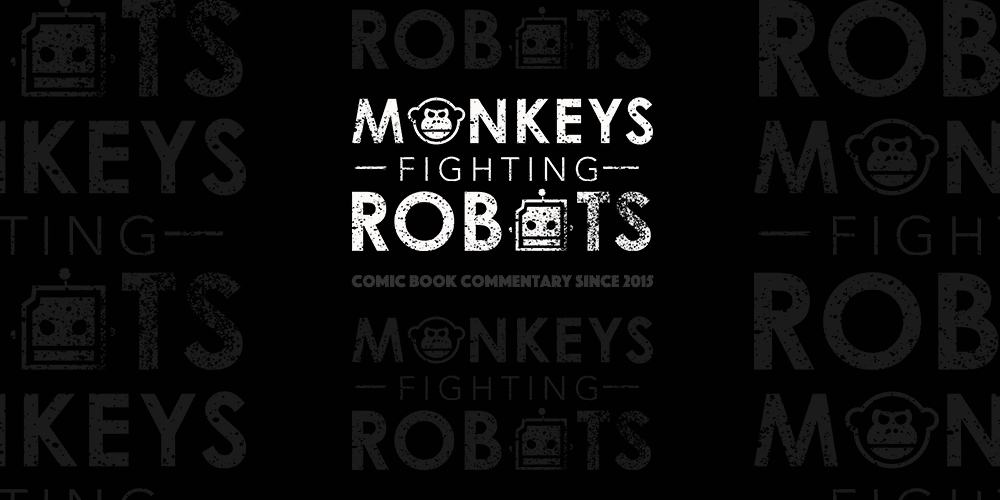 What a year for television! A lot of ongoing shows really stepped it up, but there was a plethora of great new ones in 2017. We had a 'Star Trek' revival, brought back fan-favorites like 'Twin Peaks', 'Curb Your Enthusiasm' and 'Duck Tales', to name a few, and saw an explosion of new comic book adaptations, with plenty of new and original Sci-Fi series on the way in 2018.
This is a spoiler-free list, devoid of everyone else's favorites, 'Big Little Lies' (HBO), 'Mindhunter' (Netflix) and 'The Handmaid's Tale' (Hulu), because you have definitely already seen those awesome shows, and they've gotten plenty of love as it is. This list features six comic book adaptations, three from Marvel, including two mutant-based shows. It also includes the Archie-themed show that not only launched this year, but has already turned in half of its second season this year as well. Here are our other favorites from this year that we feel you should check out.
The Deuce (HBO)
About: Delve into life in New York City during the 1970s and 1980s, when porn and prostitution were running rampant in Manhattan.
Bottom Line: This is a pretty brutal look at what life was like in the big city during this decade, including the harsh experiences women had to endure over that span.
[embedyt] https://www.youtube.com/watch?v=AiTvib8e9Ak[/embedyt]
Dear White People (Netflix)
About: A diverse group of students navigate various forms of racial discrimination at a predominantly white Ivy League university.
Bottom Line: This series is a refreshingly honest, humorous, informative and heartfelt, look at what minorities battle with on a daily basis. Take notes, so that we can strive for a more inclusive and peaceful 2018.
[embedyt] https://www.youtube.com/watch?v=oYKgHvPVACE[/embedyt]
The Tick (Amazon)
About: In a world where superheroes have been real for decades, an accountant with no superpowers comes to realize his city is run by a supervillain. As he struggles to uncover the conspiracy, he falls in with a strange blue Superhero, called The Tick.
Bottom Line: This is not only a series that includes a powerful superhero battling villains, but it is also extremely funny. It stays true to its predecessors, The Tick (2001) and the Animated Series (1994).
[embedyt] https://www.youtube.com/watch?v=GiFF18KblJ0[/embedyt]
American Gods (Starz)
About: A recently released convict meets a mysterious man who calls himself 'Wednesday', who knows way too much about 'Shadow' and his life and past.
Bottom Line: This is a book adaptation from famed comic book creator and novelist Neil Gaiman. It is as incredibly gripping as it is weird. It is an alien-type journey for the battle of American souls with a poetic script.
[embedyt] https://www.youtube.com/watch?v=3awG5wEE7LU[/embedyt]
Crashing (HBO)
About: A New York-based comedian is forced to make a new start for himself after his wife cheats and leaves him.
Bottom Line: This series is an eye-opening experience about how hard it is to make it in show business.
[embedyt] https://www.youtube.com/watch?v=Y11cJ12xgtc[/embedyt]
The Gifted (FOX)
Premise: An institute for mutants fights to achieve peaceful coexistence with humanity in a world where the mutated are treated with distrust, racism and fear.
Bottom Line: This series makes having special powers fun again through great visuals and special effects, but also dives into how hard it is to be a mutant in a predominantly anti-mutant time.
[embedyt] https://www.youtube.com/watch?v=TSvX-azZmG4[/embedyt]
Riverdale (The CW)
About: Jump in for a subversive take on Archie and his friends, while exploring small-town life, including the darkness and weirdness bubbling beneath Riverdale's wholesome façade.
Bottom Line: This series is a modern realization of the famed Archie Comics and is already currently airing its second season, having launched its first installment back in January.
[embedyt] https://www.youtube.com/watch?v=HxtLlByaYTc[/embedyt]
Legion (FX)
About: David Haller is a troubled young man diagnosed as a schizophrenic. After a strange encounter, he discovers special powers that will change his life forever.
Bottom Line: We all know David Charles Haller, the son of Professor Charles Xavier, what he is capable of and what he ultimately does in the X-Men Universe. This series follows his early years as he starts to finally experience his powers, battles his inner demons and figure out just what he is capable of.
[embedyt] https://www.youtube.com/watch?v=4SZ3rMMYBLY[/embedyt]
The Punisher (Netflix)
About: After the murder of his family, Marine veteran Frank Castle becomes a vigilante known as 'The Punisher' with only one goal in mind, revenge.
Bottom Line: This Marvel adaptation of Frank Castle, aka The Punisher, is awesome! It has as much heart as it does bullets flying. The show follows his backstory and what possibly led to his family being murdered as he seeks out to punish those involved in the conspiracy.
[embedyt] https://www.youtube.com/watch?v=lIY6zFL95hE[/embedyt]
Ozark (Netflix)
About: A Chicago-based financial advisor secretly relocates his family to the Missouri Ozarks when his dealings with a drug cartel go awry.
Bottom Line: The great thing about this show is that it essentially has fallen in line with some other out-of-nowhere series to come out on Netflix and become instant gems. It is an intense crime drama that will definitely keep you on the edge of your seat.
[embedyt] https://www.youtube.com/watch?v=5hAXVqrljbs[/embedyt]
——-
Honorable Mentions (in no particular order): Detroiters (Comedy Central), Happy! (SyFy), Taboo (FX), The Defenders (Netflix), Godless (Netflix), Atypical (Netflix), The Orville (FOX), Big Mouth (Netflix), Glow (Netflix), Star Trek: Discovery (CBS), Ghosted (FOX), 13 Reasons Why (Netflix), Runaways (Hulu), A Series of Unfortunate Events (Netflix), Castlevania (Netflix), Downward Dog (ABC), The Marvelous Mrs. Maisel (Amazon), American Vandal (Netflix).