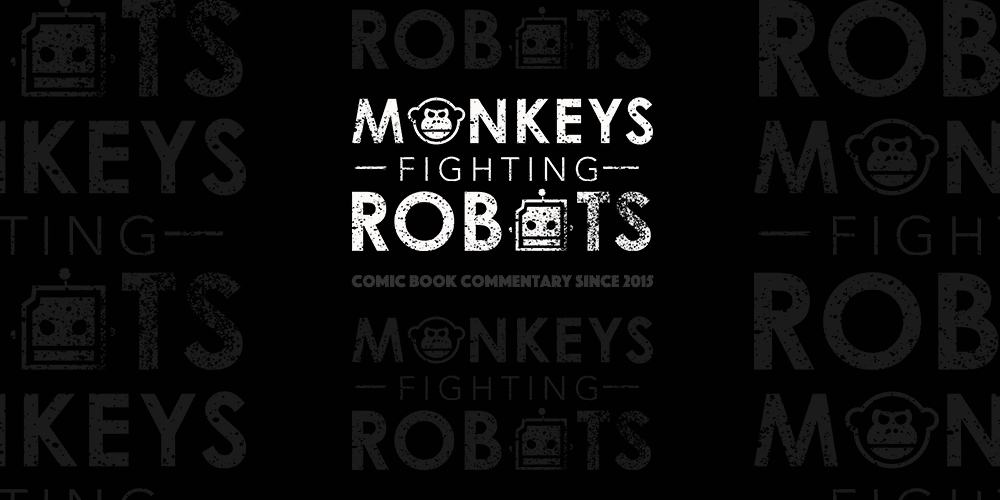 We managed to catch up with creator Tony Moore at the 2018 Orlando Toy and Comic Convention (OTCC) on Sunday, January 28, and he filled us in on what it was like to work on the first issue of The Walking Dead, reminisced on past works and filled us in on what to expect from Image Comics regarding Fear Agent, this year.
—————
MFR: "So, it's 2018. It's been 15 years since you sketched one of the most-important first issues in the history of comic books. Did you have any idea The Walking Dead was going to take off the way that it did?"
TM: "No (laughs). Everyone hopes that is what is going to happen, but no one really expects it to happen. It's been a wild and crazy ride, almost surreal. You start to think about how many books you have done before that go completely under the radar or even unnoticed. Everyone swings for the fences in this business, but if it was that easy, then everyone would be doing it."
MFR: "Be honest. How many first printings of The Walking Dead #1 do you have stashed?"
TM: "I have a pretty fair stack (laughs). I have quite a few, but that is only because I stopped taking them to conventions. They're heavy and I'm never really going to fully get what they're worth. I thought they were all gone, to be honest. A few years ago, I was moving and cleaning out my garage, and I found the printers crate that they were all still in. These were all the ones I gave to my friends when I first got them. So, yeah, I still have a little pile of them."
MFR: "What do you think about the television version of The Walking Dead?"
TM: "I fell behind a little while ago because I've gotten so busy. I hardly get a chance to watch television anymore. The effects and characters are amazing though, from what I've seen. I'll catch back up eventually. There's just so much awesome on TV now and, so many choices, that I just don't understand how people find the time to watch all of them."
MFR: "Tell us what you have going on right now. Do you have any exciting projects coming up that you would like to tease the fans a bit with?"
TM: "Right now, I'm just doing covers, here and there. At Image, we're re-releasing Fear Agent, both old material, some new and collected. There's actually some pretty cool news on the horizon for Fear Agent that I'm not totally at liberty to talk about yet, but people should be on the lookout for it (laughs). I'm also putting together some creator-owned stuff. I've been trying to build some new muscle and have extended to writing. I'm working on some horror stuff that I'll soon be able to unveil before not too long. I'm super excited about it all."
MFR: "Considering all that you have already accomplished, what kind of career aspirations do you have beyond what you have done?"
TM: "You know, eventually, the ultimate goal is to write and draw my own stuff. All my heroes have always done that. You know, guys like Frank Miller and Will Eisner. I don't fit that bill at all (laughs), I still have to earn that right. That's my goal though, to be a one-stop shop."
MFR: "Is there a favorite project, so far, that you have worked on over the course of your career?"
TM: "I have a lot of fond memories of Fear Agent because it was not an easy project to keep going. The publishing climate and, really, the audience at the time, wasn't super excited about sci-fi. It was a little before sci-fi was cool (laughs). By the time we wrapped it up, people were into sci-fi. That was always a really special project for me. I also had an absolute blast working with Brian Posehn and Gerry Duggan on Deadpool. Yeah, so, whenever a goodie like that comes across the board, I get super excited."
Get social with Moore: Image | Twitter | Facebook | Instagram | Tumblr | Site
Catch up on Moore's creative career timeline here: 2000-present.
Click HERE for our interviews with both Ryan Stegman and Nick Bradshaw at OTCC.