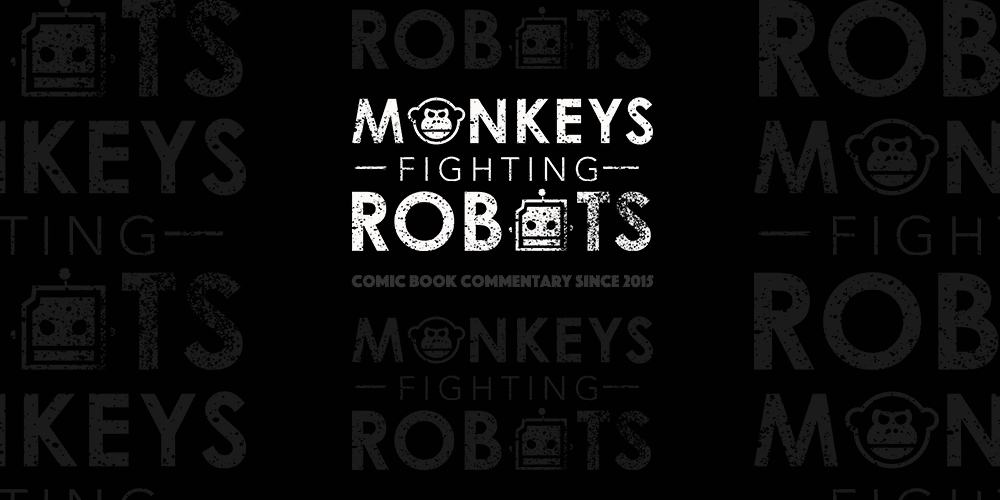 If you have never experienced a 'Free Comic Book Day' (FCBD) then you are missing out. It is a joyous day in which you swing over to your local comic shop and grab a stack of free comics.
The complete list of titles being released on Saturday, May 5, 2018, was unveiled today as the Selection Committee chose a short box of comics deemed worthy for retailers to carry. In all, 50 titles were selected, including 12 'Gold Sponsors' comics.
DC is the lone wolf in keeping its title under wraps, promising 'a special and top-secret project too big to announce!', while Marvel is planning to release two titles per sponsors in 'Avengers and Captain America' (Gold) and 'Infinity Watch and Amazing Spider-Man' (Silver).
Most titles also provide a great starting point to jump in on already ongoing series as well as shed light on what's to come. So, whether you are a new comic book fan or a seasoned veteran, make sure you get out to enjoy FCBD 2018!
GOLD TITLES
Archie Comics | RIVERDALE
BOOM! Studios | MIGHTY MORPHIN POWER RANGERS SPECIAL
Dark Horse Comics | OVERWATCH & BLACK HAMMER
DC Comics | DC COMICS TOP SECRET GOLD BOOK
:01 Second Books| COMICS FRIENDS FOREVER
IDW Publishing | TRANSFORMERS UNICRON #0
Image Comics | BARRIER #1
Joe Books | DISNEY PRINCESS ARIEL SPOTLIGHT
Marvel Comics | AVENGERS & CAPTAIN AMERICA
Oni Press | INVADER ZIM: FLOOPSY BLOOPS SHMOOPSY
Titan Comics | DOCTOR WHO 2018 #0
VIZ Media | POKEMON SUN & MOON & POKEMON HORIZON
SILVER TITLES
Abstract Studios | STRANGERS IN PARADISE XXV #1
Action Lab Entertainment | MIRACULOUS ADVENTURES
AfterShock Comics | RELAY #0
Arcana Studio | HOWARD LOVECRAFT'S BIG BOOK OF SUMMER FUN
Aspen Comics | WORLDS OF ASPEN ANNIVERSARY EDITION
Benitez Productions | LADY MECHANIKA
Bongo Comics | BONGO COMICS: FREE-FOR-ALL 2018
BOOM! Studios | ADVENTURE TIME: FIONNA & CAKE SPECIAL
Chapterhouse Publishing | DIE KITTY DIE I LOVE YOU TO DEATH
Chapterhouse Publishing | INVASION PROLOGUE
Dark Horse Comics | LEGEND OF KORRA & NINTENDO ARMS
Dark Planet | SILVER #1
Dynamite Entertainment | BOBS BURGERS #1
Dynamite Entertainment | JAMES BOND VARGR #1
Drawn & Quarterly | BERLIN #1
Fantagraphics Books | WORLDS GREATEST CARTOONISTS
Graphix | GRAPHIX SPOTLIGHT: SPARKS
Humanoids | METABARON BOOK 3: META GUARDIANESS AND TECHNO BARON
IDW Publishing | STAR WARS ADVENTURES
Image Comics | STREET ANGEL'S DOG ONE-SHOT
Kodansha Comics| GHOST IN THE SHELL: GLOBAL NEURAL NETWORK
Lion Forge Comics | WORM WORLD SAGA: THE JOURNEY BEGINS
Marvel Comics | INFINITY WATCH & AMAZING SPIDER-MAN
New England Comics | THE TICK FCBD 2018
Oni Press | SHADOW ROADS #1
Papercutz | THE ONLY LIVING BOY
Rebellion | 2000 AD REGENED
Scout Comics | SCOUT COMICS PRESENTS: THE MALL
Starburns Industries Comics | STARBURNS PRESENTS #1
Titan Comics | A BRIEF HISTORY OF TANK GIRL
Tokyopop | NIGHTMARE BEFORE CHRISTMAS: ZEROS JOURNEY CHAPTER 0
Udon Entertainment | ULTRA STREET FIGHTER II #1
United Plankton Pictures | SPONGEBOB FREESTYLE FUNNIES
Valiant Entertainment | SHADOWMAN SPECIAL
Vault Comics | MAXWELLS DEMONS #1
Viz Media | MY HERO ACADEMIA & RWBY
YEN PRESS | CRUSH
Youneek Studios | MALIKA: CREED & FURY