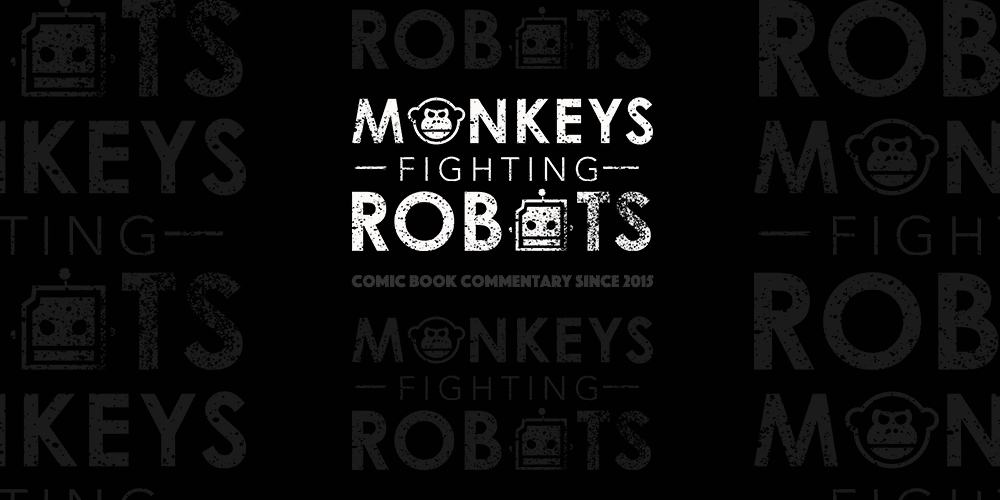 Spider-Gwen: Ghost Spider #1 doesn't waste any time jumping into the action. The story picks up where Spider-Gwen Volume 2 left off, with Gwen Stacy back on the street and slinging webs once again.
The new series ties into Spider-Geddon, the sequel to 2015's Spider-Verse story. Marvel put a lot of energy into pushing this latest major event across multiple titles, with the story set to wrap-up (of course) just in time for the release of Into the Spider-Verse in December. That said, Spider-Gwen: Ghost Spider #1 is much more than a shallow promo.
The Writing
Gwen Stacy's just getting back into the swing of things (no pun intended). However, the comic crackles with energy right from the first page and doesn't let up. Seanan McGuire's writing is tight and constantly pushing the story forward. We cover a lot of ground here through snappy banter in characteristic Spider-form.
At the same time, it doesn't feel like we're being rushed. The book still takes the opportunity to slow down and soak in a contemplative moment here and there. Everything leads up to an emotional reunion on the last page, but it doesn't feel forced or unearned.
The book pivots around issues 1 and 2 of Spider-Geddon, though, so you may be missing a few details in the latter half if you're not following that story. Even then, there are plenty of context cues throughout, so it shouldn't be a major issue. Even if you've never picked up any Spider-related title, Spider-Gwen: Ghost Spider #1 is a good jumping-on point.
The Art
The combination of Rosi Kampe's inks and Ian Herrin's colors work great here. Every page has a sense of kinetic energy, keeping you locked in the story.
The line work throughout Spider-Gwen: Ghost Spider #1 is electric. The inks seem to jump off the page, while everything flows naturally from one panel to the next. The work is crisp, but reflects that the artist knows how to dabble in the lighter, more cartoonish aspect of the medium.
The line work is accentuated by vibrant color choices and splashes of contrast. The bright palette makes the more abstract backgrounds pop and propel the action. There's a fight scene towards the end of the issue in which most of the backgrounds simply dissolve into abstract colors. It could have come across as an easy way to speed-up production time, it actually works to the book's benefit. The flashes of color help to sell the sense of motion and focus the reader's attention, like a flash bulb lighting the scene.
Final Thoughts
Spider-Gwen: Ghost Spider #1 is an excellent way to jump back into the story of Gwen Stacy as a member of the Spider-family. Returning fans and new readers alike should find plenty to love here.