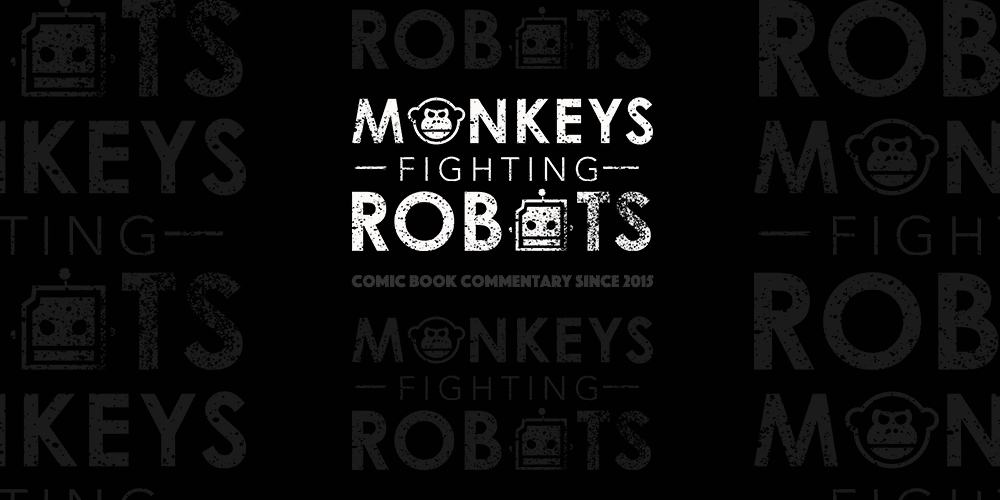 The flood of successful creator-owned publishing companies is real and you need to be paying attention, especially to the titles that Scout Comics is putting out.
Scout, formerly Ardden Entertainment, is on the path to becoming your new favorite publisher. The label has its hands in not only comics, but is also producing talent for television, film, augmented, digital and even video games. Its current creative teams are stout, especially the art.
"Most of our titles are sellouts and our order numbers have been steadily increasing," Director of Sales and Marketing James Haick said. "As a creator, I'm so honored to be a part of Scout's lineup, because no matter what genre you love, we got it all and I know my books are surrounded by quality. The stuff we have, going forward, I can't wait for readers to see."
James Pruett, the company's publisher and whose twin brother, Joe Pruett, is the publisher at Aftershock Comics, currently writes one of the flagship titles called, Mindbender, which includes some amazing art and eye-catching covers via Federico De Luca. The series follows Alex who, at just 7-years-old, awakened a power that left him in a coma for almost 16 years. The power, itself, turns out to be an evolutionary trait that lies dormant in all mankind, which is waiting inside to be unleashed. There are those that would seek to weaponize his awakening, those that would seek to learn how to summon their own respective powers in studying him and Alex is at both ends of the spectrum in possibly being responsible for protecting the world or destroying it.
Some of the company's other top billings include Solar Flare, a story about Jake, who is navigating a dark world, devoid of electricity and technology, in attempting to get back to his daughter, Infernoct, which features creatures that feed off the sanity of their victims, and Smoke Town, which chapters the finals days of a murdered soldier, each time from a different perspective. Currently though, its most-popular book, tells the story of a supernatural, evil-conquering plush rabbit, called, Stabbity Bunny.
"This book takes place at the intersection of A Nightmare on Elm St. and Sesame Street," Creator and Writer Richard Rivera said. "It's basically about a girl and her 100-year-old plush bunny that battles evil. Instead of hunting evil, evil is after them. Everything the characters have learned is purely instinctive. Supernatural forces have been chasing them for generations and now they have finally caught up with them."
As of now, Rivera and Co. have about 36 issues prepared for Stabbity, which could extend beyond that number, but the team is also planning on releasing a spinoff called, Shadowplay.
"The book will take place in the same world, but primarily in The Shadow Dimension," said Rivera. "We also have a one-shot coming in September, that isn't quite ready to be solicited yet, but I think fans of the book will really love it. It is going to be an Elseworld version of the bunny. In this world, the bunny doesn't speak or move. That is not the case here. So, I think it will give fans something they have been wanting to see. It will be a nice change of pace."
One upcoming title to be on the lookout for this year, which promises to be one of the company's runaway hits, is from a German and Italian creative team called, Zinnober. It will paint a picture of the return of dragons. The company is also set to release its first-ever title for Free Comic Book Day this May as well, a Haick offering called, The Mall. The book tells the story of a criminal organization that is actually run out of the mall. The head of the organization dies and his three illegitimate children inherit the business, all while dealing with normal, everyday high school stuff.
"It takes place in everyone's favorite decade, the 1980s, and is kind of like a mashup of a John Hughes film and Goodfellas," Haick said. "I co-wrote it with Don Handfield, a television and film writer, who also has a production company with Jeremy Renner."
Lastly, as if the company wasn't already incredibly innovative, it will kick off a 'binge' initiative with its comics, starting with another Haick book which will tell the realistic, behind-the-scenes story of professional wrestling. The idea is to release a #0 and #1 primers, followed by a full trade, to satisfy readers that like to cram it all in one session.
"It's the age we live in. It's how everyone is watching their TV," Haick proclaimed. "There's so much more that I would love to reveal, but it's too soon. We got a lot of great stuff coming and I'm so excited about the future of this company."
Find out more about the company's titles via the Scout Comics Presents #1 Primer and make sure you are following it via Facebook, Twitter and Instagram.
Fan of the indie comics scene? Check out Wayne's Comics Podcast at majorspoilers.com!