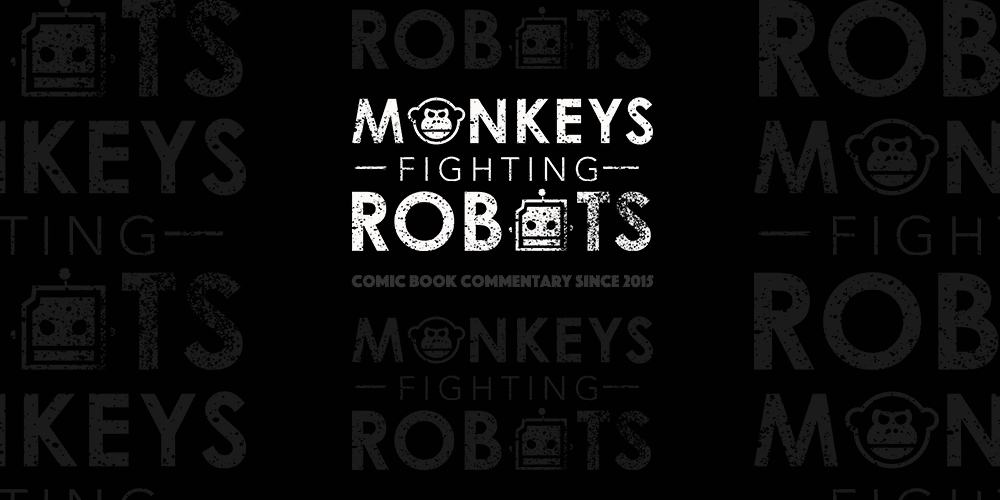 Sherri Chung is a musician and singer responsible for some of the amazing music heard across many of the shows on the CW including Supergirl, Legends of Tomorrow, and Riverdale.
If you watch enough TV on the CW, then you're likely familiar with the name Blake Neely. The composer spearheads A LOT of CW shows (as well as shows on other networks). However, behind every great leader is a right-hand-man or woman or two. Helping to create the soundscapes of the CW-verse is Sherri Chung, a wildly talented musician.
"I was always kind of writing in my head."
Sherri Chung's career started in 2009 and is only just getting started as she takes on more and more roles within the CW stable of shows. As a part of Riverdale, Sherri's role expands even more. Monkeys Fighting Robots spoke to Sherri about her career, how she arrived at Riverdale and where she's going next.
Classical music was the starting point for young Sherri "Before the age of 12 I was studying classical piano. I was involved in a lot of church groups, musical groups, and music camps where I really studied a lot about music theory and conducting."
But creative energy existed somewhere, even if she didn't wholly understand it just yet "I was always kind of writing in my head."
"That's what I want to do!"
Like all callings, all Sherri needed was a spark to get things started "I didn't really know much about movie scoring until about that age of 12. Then I saw this movie with this really amazing score by Michael Kamen, Robin Hood: Prince of Thieves. I was so moved by the score."
"That's what I want to do!" Sherri says with an exuberance only a memory like that can create.
However, there was still a lot of work to do. "But I had no idea how to do that or how it was going to happen."
The truth about any passionate endeavor is that, to get good at it, you have to do it. A lot. And study. "I did undergrad in composition and theory then moved out to LA, to do the graduate program at USC for film scoring."
"That's where I got a taste for the pace of TV; the production schedule and the demands of that."
With knowledge in hand, now comes application and experience "I worked on Family Guy and American Dad. I was an assistant to Walter Murphy … it was a really awesome learning experience. While I was doing that I was working on a lot of films, short films, and jingles which I really love to write actually."
Sherri's work with Walter Murphy expanded into a more prominent role "I was able to start orchestrating for those shows, for Walter. I worked with him for about seven years and was orchestrating for the majority of that time."
And there is no greater teacher than experience "That's where I got a taste for the pace of TV; the production schedule and the demands of that."
"It's a big departure from the fictional narrative of the shows."
Here, Sherri meets Blake and the rest is super-history "I started with Blake when he was doing the Supergirl pilot. Blake gave me a call and said 'hey I want you to be a part of what I'm doing.'"
From one super-verse to the next "Another superhero show Blake started that year was Legends of Tomorrow, so I worked on that as well."
Sherri work on the CW is focused on Riverdale now while she also works with Blake on Blindspot for NBC. But with both shows taking a summer break, what's coming next "I worked on a documentary, a two-parter, that's coming out this summer. It's a big departure from the fictional narrative of the shows."
"There are so many of the iconic names …"
Taking another step away from the TV and film scoring world "I'm actually working on an album this summer."
As a pianist who sings and scores TV shows, what's the album going to sound like? "The style that I have is kind of a cabaret-ish jazz …" She laughs. "We'll see … I'm going on a sort of artist's retreat, diving deep, and coming up for air with hopefully some good songs."
Without fail, I ask every composer to share the name of a composer working today that they admire "There are so many of the iconic names like John Williams and James Newton Howard. Dario Marianelli is the one I'll pick. He does these beautiful piano scores. He did the one for Atonement and the score he did for Pride and Prejudice. His work is so beautiful and moving."
"Being an artist of any kind means you draw upon life."
– Sherri Chung