X-O Manowar #7 is where this Valiant Entertainment run reaches its climax, on October 20th. After so many obstacles and red herrings, this series true villain reveals himself.
Background
In this run of X-O Manowar, Aric and his battle suit Shanhara are in battle against a nanite singularity swarm. Fortunately, they have tech billionaire Troy Whitaker to help out.
X-O Manowar #7: Leaked Truths
Dennis Hopeless writes the tertiary character Troy as a compelling presence. He has a Tony Stark-like charisma that ranges from humanitarian to subtle schemer. Throughout X-O Manowar #7, Troy helps Aric with a lot of the burdens he's carrying. Without his help, Aric would be in real trouble. But at the same time, Troy takes advantage of Aric in times of high risk. Add to the fact that Troy deflects his knowledge about the nanite swarm, and it's clear that he's hiding something.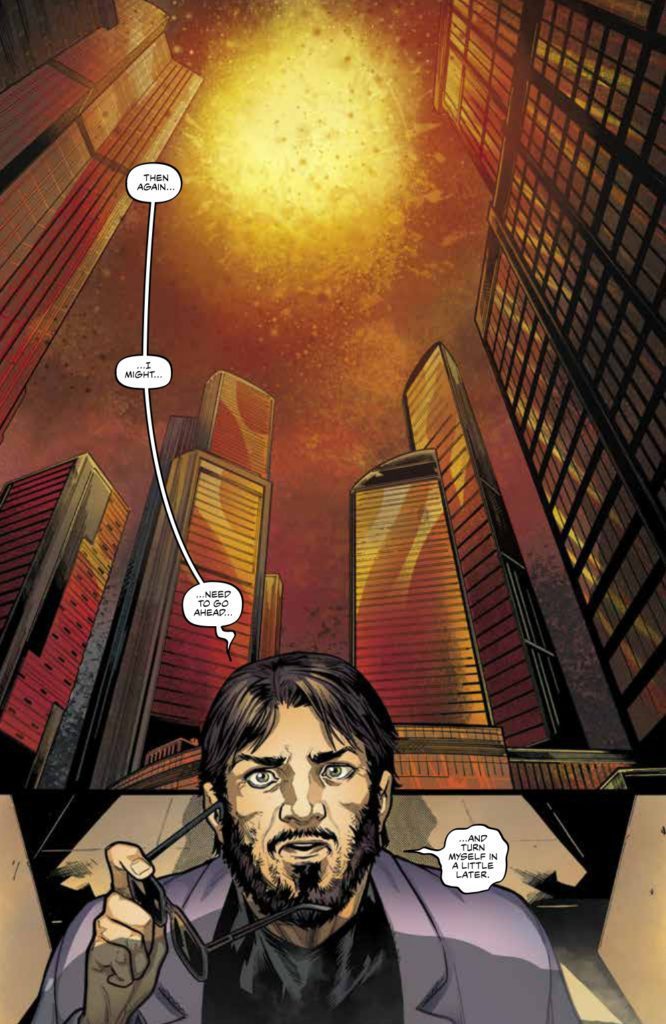 High Octane Distractions
Emilio Laiso continues to illustrate eye-catching images throughout X-O Manowar #7. The movements of each character, object, and the setting itself keeps the reader's attention. If not for the bold inking by Raffaele Forte, the key elements of those scenes would blend together. Then there's the coloring by Ruth Redmond, almost every major scene involves a bright light or a color blend. Along with the hand drawn SFX and ever shifting word balloons of Hassan Otsmane-Elhaou, the art ensnares the readers' attention.
X-O Manowar #7: Don't Blink Or You'll Miss Everything
This issue's fast pace, attention arresting artwork, and big revelation make it arguably the best in the series. But even that's just a small sample of a groundbreaking arc involving a dynamic character. It leaves readers ready for more.