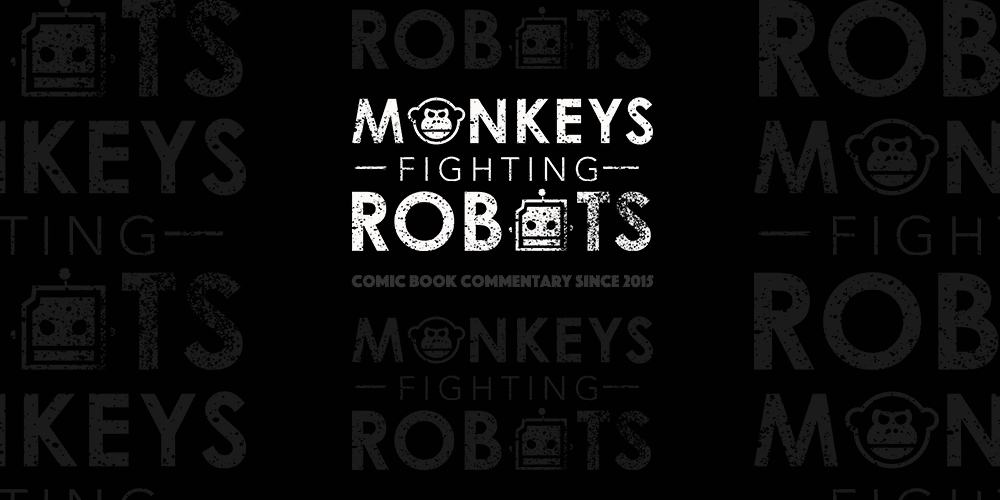 Venom #6 hits your local comic book store this week with Donny Cates and Ryan Stegman delivering 90s insanity with the flair of modern books.
Venom has to fight a giant symbiote dragon with a God inside of it. Eddie Brock does what any smart comic book character would do, and levels up. Venom combines with another symbiote and raids an armory of stolen S.H.I.E.L.D. weapons. Cates loves the 90s, and this book felt like an updated version of Todd McFarlane's Spawn. (A black and white, shapeshifting vigilante carrying as many weapons as possible about to fight a giant demon? Are we talking about Venom or Spawn?) In the image above, both of them actually have the RAMBO knife too. Unfortunately, neither uses it, which is a bit disappointing.
What is interesting comparing the two images, though, is how far the art form has grown over the past 25 years. The textures in colors that Frank Martin can achieve and the detail that JP Mayer creates is mind-blowing. Look at Venom in the above image and then look at the background. Stegman, Mayer, and Martin must work 100 hours a week to keep this book on time.
The first story arc of Venom is comparable to Spawn only in a passing glance. In issue six, Cates has three characters floating around in Eddie Brock's head and still keeps the book organized and focused. The is helped by Clayton Cowles' lettering. With this issue being the end of the first story arc, Cates raises the stakes so high you felt like it was a series finale. If this were the final story of Venom, I would be ok with it because Cates left a few emotions unanswered, and that is what will resonate with you for the next few weeks. You feel sorry for Eddie, and a connection has been made between you and the character, but you understand the ending is the only way it could go.
Circling back to the art on the book. One of the elements that is so strong in Stegman's work is how he builds the sound effects into his splash pages. The panel layout is layered so deep that when you build in the sound effects, the reader never gets pulled out of the moment. I can't show you a specific page without spoiling the book, but trust me, buy this comic because the actions sequences are a thing of beauty. The series also holds up well to multiple reads as your eye catches more and more of the details.
Overall, Venom is one of the most exciting series coming from Marvel with Cates and Stegman delivering exceptional levels of talent.