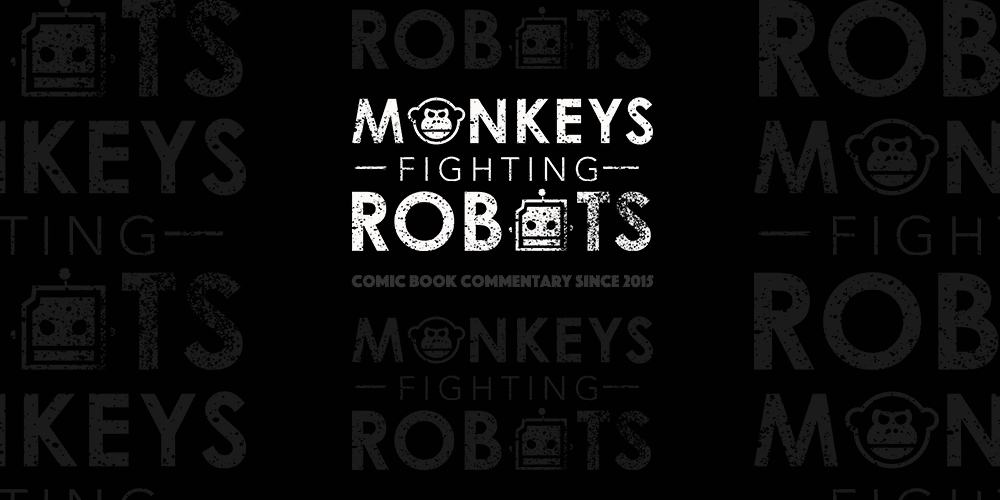 Dr. Jonathan Shipwright is the sole survivor of a very unusual and very secret shipwreck. He doesn't know where he is. Seemingly trapped on an endless road, he pursues a saboteur who just may hold the key to his salvation — or doom. But the clock is ticking. and there is a rescue mission ahead.  Can Shipwright reach the end of the road in time? 
Shipwreck #5
Written by: Warren Ellis
Art by: Phil Hester
Colors by: Mark Englert
Inks by:  Eric Gapstur
Published by: AfterShock Comics
This is one of those books that somehow got past me and I didn't check it out until now. Which is odd, because I am a huge fan of both writer Warren Ellis and artist Phil Hester. Plus, AfterShock has increasingly been delivering some of the best horror and sci-fi comics in ages. So I jumped in on Shipwreck #5, with no research on the story. And although I was a bit lost at first, the issue provided enough information, action, intrigue and gorgeous art to keep me engaged, leaving wanting to both go check out prior issues and keep my eye out for the next one as well.
Writing
Warren Ellis has always been a writer of both great characters and concepts. Shipwreck continues that tradition, adding a growing mystery to the mix. The tale is filled with mind bending sci-fi (alternate worlds and realities to be exact) that create a mythology.  But the whole thing is anchored by a protagonist who may not even be all that heroic. Shipwright is portrayed as not only a bit of a self-admitted coward, but also way in over his head (even as a scientist). His motivations are, at least so far, pretty selfish. Yet you still identify with him because who doesn't want to go home when they are lost? He's a relatable asshole, which makes for an engaging read and a nice change from clear cut sci-fi heroes who want to save the world. There is also a great cliffhanger ending, something Ellis has always excelled at as well. 
Art
The art was my favorite part of this book. Phil Hester has such a distinct style that is recognizable, yet he can easily illustrate stuff in different genres. The line work here is a mix of gritty and cartoony but it's all still clean. There are some very well done full page spreads and some artful panel layout as well (one page, in particular, stands out where Hester uses a car windshield as a panel within a page). Striking images abound too, with some eerie post-apocalyptic shit that feels fresh.
The colors and inks by Englert and Gastur serve to create a palette and mood that is all purples, black and deep blues (a trend I see in many books). The play between light and shadow, that contrast, not only makes the art crisper and more vibrant, it also highlights the mood of the book. It's comics 'cinematography' at its best. 
Conclusion
Fans of dark sci-fi should check this out. It's creating an interesting story. But the art is really the selling point for me and it makes me wish Phil Hester just did more work. This is a solid and unique book. Give it a chance!