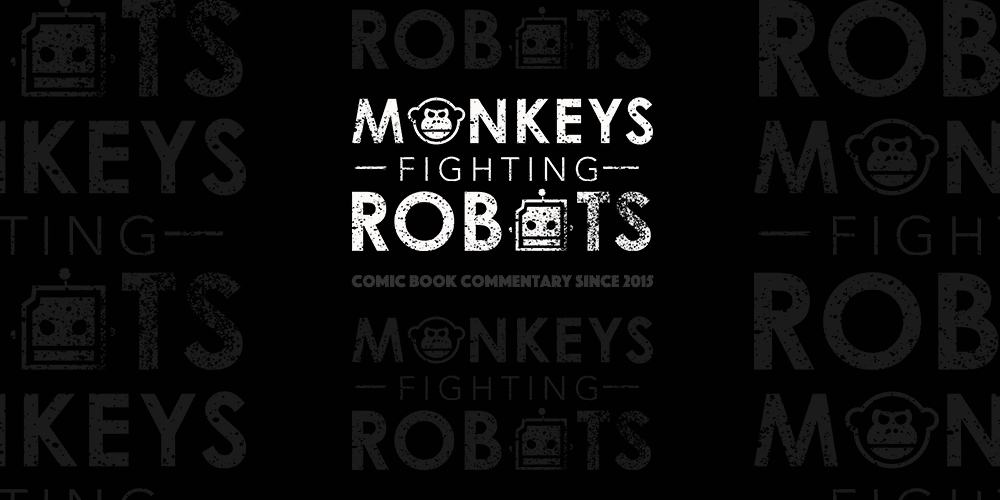 The first issue of Plastic Man brings humor and mystery to the forefront.
Plastic Man is a very bizarre, but funny character. His adventures that see him walk a line between being good and falling back into crime are a hilarious staple for the character. When the New 52 began, it appeared that Plas was written out of the universe in an attempt to be more serious. In Dark Days: The Forge, the introduction to Dark Nights: Metal, it was revealed he had been here for a while, but trapped in an egg to keep him secure. In the aftermath of the event, he was released and joined the new team, The Terrifics, going on new adventures. Now it is time for an all-new adventure, written by comic veteran Gail Simone, with the Man of Elasticity! What kind of trouble will Eel O'Brien get himself into now that he's back?
**Some Spoilers Below**
Story:
This first issue does a combination of things that cater to a variety of readers. We get the origin of the character, the humor, and a darker mystery, all tied into 23 pages. Eel O'Brien was a crook who, during a heist, got splashed with chemicals. While escaping, his gang tosses him from the car, leaving him alone to transform into the superhero he is now. He spends his days stopping evildoers and being a general oddball until an agent of Spyral approaches him with a mission. Villains are hiding amongst the heroes and Plastic Man is the only one who can go undercover.
This book is NOT for kids. It gets violent, dark, even has a few adult jokes thrown in for good measure. That said, it fits the character of Plastic Man so well. I had plenty of fun in this bizarre, anachronistic world reminiscent of 1940's comics. The action pulled off by Plastic man brought a big smile to my face due to the ridiculousness of it all. It is an entertaining issue, but it feels familiar. Many people will pick up this issue and claim it is just a try for a Deadpool style of character. They won't be entirely wrong, as there is a lot of humor that lines up with the Merc with the Mouth. However, there is enough of an interesting world and intriguing story to push past the similarities.
Art:
Adriana Melo is the illustrator for this issue, and she steals the entire show. Plastic Man himself is an artistic wonder to behold. Every page is a silly expression or form that will bring a smile to any reader's face. The details in Cole City and references sprinkled throughout are a nice touch that makes the world feel alive Kelly Fitzpatrick takes it further by making the city colorful enough to pop. The art fits the world spectacularly, and I can't wait to see more.
Conclusion:
For a first issue of a C-List hero miniseries, this was a pretty good time. I laughed, I became invested, and am already excited for the next issue. Plastic Man, the City, the mystery, all of it comes together to form one fantastic looking issue. Go pick this one up today.