Nightmare Alley is an impressive noir film from Guillermo del Toro that features a career-defining performance from Bradley Cooper. Cooper's talent is undeniable, but he channels a darker side and brings it to life brilliantly. Paced very leisurely, Nightmare Alley does have its dull points. Toro decides to kick it up towards the end with a heart-pounding final act that keeps you invested. Nightmare Alley is a stylish crime drama that keeps you on the edge despite its sluggish moments.
The costume and set designs featured in this film are breathtaking and immaculately crafted. There's a feeling of intimacy with each frame, and it grows into a very tense affair once Cate Blanchett enters. Her presence shifts the film into a different gear that elevates your curiosity till the true intentions of her character are revealed. Nightmare Alley follows Stan Carlisle (Cooper), a man down on his luck until he cons his way to the top. He partners up with a psychiatrist, Lilith Ritter (Blanchett), who proves to be savvier than he expected.
Toro collaborated on the screenplay with Kim Morgan. The allure of Nightmare Alley can be found in its carnival setting, but that disappears halfway through. Opting for a more prestigious setting as Stan cons his way through life. Down on his luck, and believing himself to be capable of something better. Stan takes his lover Molley (Rooney Mara) and himself out of the carnival life to perform tricks in a disastrous get rich quick scheme.
Stan is reserved and very gracious at first, but the allure of success and wealth transforms him into a greedy monster. His conniving ways lead him down a path of self-destruction after meeting Lillith. Molley grows into this sympathetic protagonist while Stan unravels. She isn't aware of his new mistress, or the schemes he keeps hidden. Stan's likable qualities are subdued by his desire to acquire wealth by any means necessary.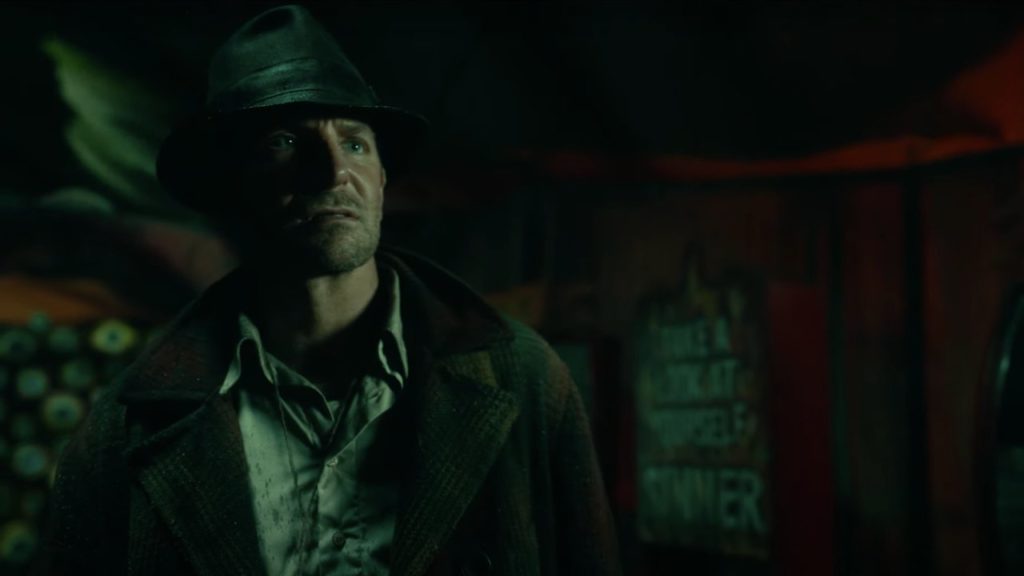 Nightmare Alley keeps Stan intriguing through constant flashes of a horrific act that clogs up his mind. His feelings of guilt about this are made evident by his compensating through his greedy habits. There's a substantial amount of effort put into developing Stan. He isn't very likable as the film progresses, but the thought of him getting caught makes the payoff that much more rewarding. His affair with Lilith provides Nightmare Alley with some of its best moments.
Cooper and Blanchett's chemistry cast a spell when Stan and Lilith are together. An irresistible feeling of curiosity takes over, as you try to figure out which character will best the other. Cooper's performance is going to be talked about for quite a while. The talent he displays in this role is a testament to his range as an actor. His delivery, facial expressions, and overall breathtaking portrayal are a true highlight.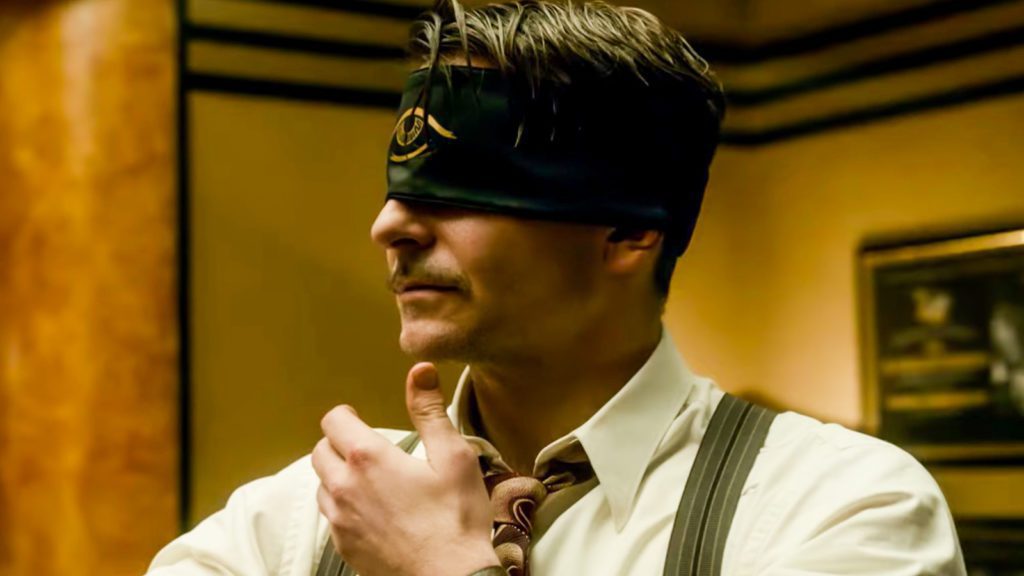 Toro thrives at the helm of his first film to be void of any mythical elements. This alone makes the inner struggles of Stan more disturbing, as Toro brilliantly draws attention to real-world monsters for a change. Nightmare Alley's pacing becomes its worst enemy, but Toro turns the sluggish middle act into a thrilling finale. Even when its runtime is felt, Nightmare Alley is so well crafted that you can't help but grow attached.
Nightmare Alley is a spine-chilling noir film that features the best performance of Bradley Cooper's career. The slow burn may feel unnecessary, but each moment becomes relevant in the film's conclusion. It's a visual delight thanks to the film's phenomenal production design. Nightmare Alley has an attractive appeal that makes up for the sluggish pacing, but Cooper and Blanchett are what keep this story compelling.