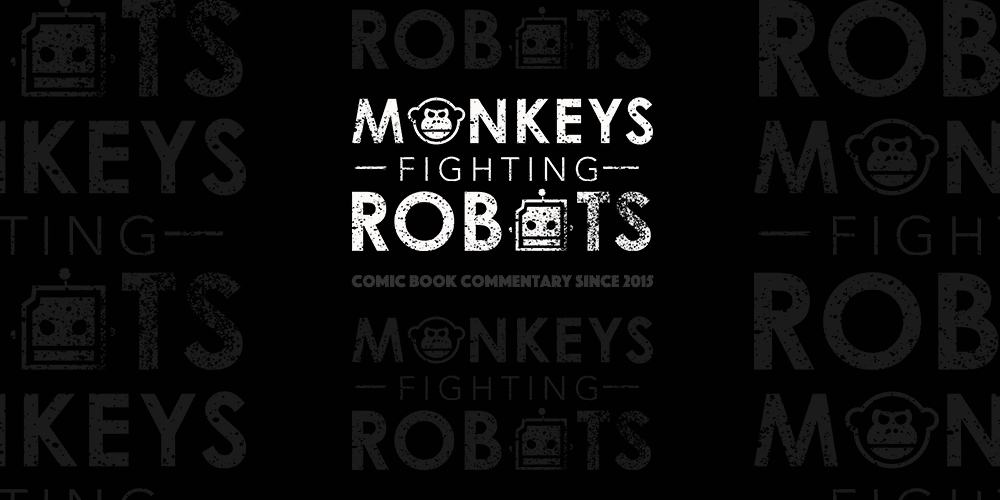 Are you waiting anxiously for that planned Buffy reboot? If so, Exorsisters #1 might help fill the void in the meantime.
Exorsisters follows "sisters" Kate and Cate Harrow, a pair of supernatural detectives with the power to go traipsing into Hell to annoy and abuse demons at will. This first issue sets us up for an episodic, monster-of-the-week story. There are nods to a larger, more complicated story to come, but this first issue falls squarely in sitcom territory, offering us a melodrama about—what else?—a groom who vanishes at the altar.
The Story
Writer Ian Boothby does a solid job of setting up the outline of our story in this first issue. We know we have a pair of sisters, they run some kind of magic-infused ghostbusting operation, and to them, facing-off against the demons of Hell is a pretty blasé, run-of-the-mill affair. The narrative feels to be equal parts Buffy and Blue Monday, and for what it is, it's pretty good.
Where we run into some issues with Exorsisters is primarily in the character department. All of the characters in the story feel rather stock; we've got our serious, no-nonsense Cate, and our wild, carefree Kate. We have the jilted bride, and the scheming villain (he even gets a genuine "I would have gotten away with it, too!" moment). I can kind of buy the sisters as characters, even if they're a bit on the archetypal side. However, none of the figures floating around them really do much for me.
Interactions between characters felt stilted and unnatural. In one scene, for example, an unnamed extra opens up, very nonchalantly, about the worst experience of his life to a perfect stranger, as the setup for a joke. It falls flat because it doesn't feel like how real people would speak or act. Unfortunately, that problem extends to most of the characters introduced here.
The Art
The artwork throughout this first issue of Exorsisters is capable. Gisele Lagace's lines reminded me of Archie in certain ways. That makes sense, as Lagace has provided work for several issues of the series. However, it's lacking some of the enigmatic charm of an Archie issue.
It stood out to me how well Lagace conveys facial expression throughout. Her style lends itself to more emotive faces, and I could read characters by their faces very well throughout. That said, a lot of the settings and backgrounds fell a bit flat.
After all, we're talking about a comic in which our protagonists can open portals to Hell and interact with demons. They're in Hell. There's so much that could be going on here. But the first glimpse we get is…a wall of red? We spend five pages in Hell, and the design of the place reminds me of a Pretzel Amusement Ride.
Final Thoughts
Exorsisters #1 sets us up for an alright supernatural detective sitcom story. I wasn't blown away, but I'm willing to check out the next issue and see where it's headed.