Don Mancini's Child's Play franchise has made its way to cable television with Chucky. A series based on the hit slasher franchise that has been growing strong for the past 30 years. In the words of Charles Lee Ray, "You just can't keep a Good Guy down." Chucky effectively carves a fresh path into the legacy of this iconic slasher.
The pint-sized killer doll returns with an eight-episode series, which recently got renewed for a second season. Airing weekly on the USA and Syfy networks, Chucky has surpassed my expectations and shows no signs of slowing down. Taking place a few weeks after Cult of Chucky, Charles Lee Ray has made his way home to Hackensack, New Jersey. Chucky centers on Jake Wheeler (Zackary Arthur), a young teen who recently lost his mother and lives with Logan (Devon Sawa), his alcoholic father. After purchasing a Good Guy doll at a yard sale, Jake's life becomes a blood-drenched nightmare. Each episode builds on what came before, which keeps the series intriguing.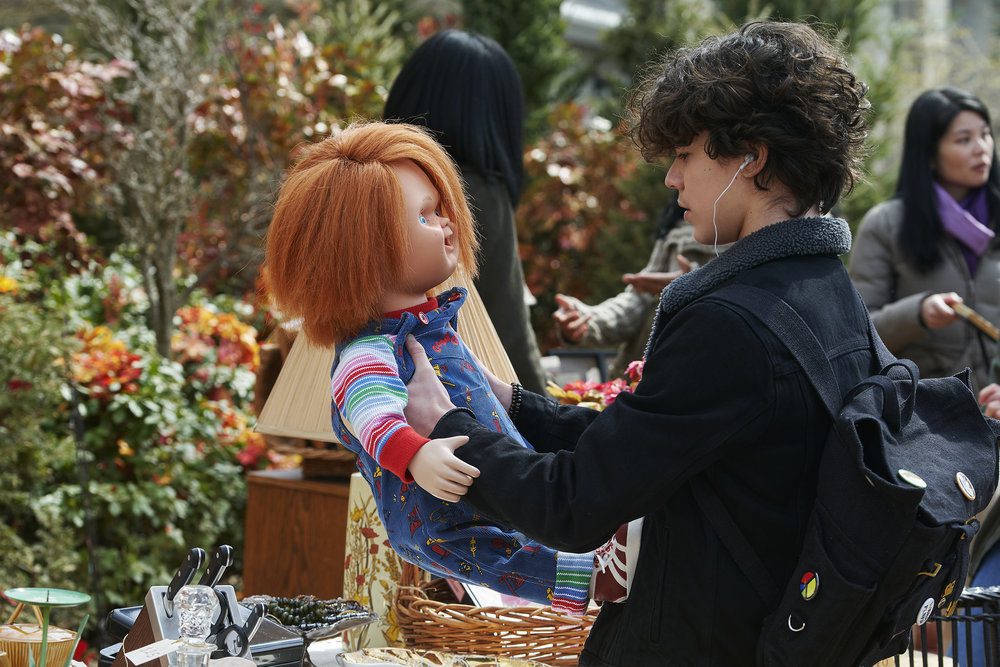 Brad Dourif returns to voice Chucky and the foul-mouthed one-liners are better than ever. Placing this doll with Jake allows an enticing game of emotional manipulation to play out. When his dad isn't harassing him, Jake is bullied by his peers at school. Junior Wheeler (Teo Briones) and Lexy Cross (Alyvia Alyn Lind) spend their days mocking Jake. Junior is Jake's cousin and they don't get along. Lexy is Junior's girlfriend and represents the typical mean girl. Devon Evans (Bjorgvin Arnarson) is Jake's crush, and Jake struggles to come out to him.
Mancini and his team, don't hold back in terms of the gore and bloodshed. Chucky explores multiple avenues that allow for a kill per episode. In fact, the series taps into the upbringing of Charles Lee Ray for the first time. The Lakeshore strangler didn't have a specific tragedy that made him snap though, he's always been insane and deranged. In between the bloodshed, Chucky can feel rushed at times, and certain elements may have needed more time to breathe. For instance, Lexy starts off as an entitled rich girl who bullies Jake for being less fortunate.
However, by the end of the season, she's redeemed and achieves final girl status. Lind's performance makes Lexy's progression a highlight of the series, but her redemption arc deserved better. There are some homages to kills done throughout the film franchise that fans should enjoy. Chucky recreating Maggie's death from Child's Play was my personal favorite. The use of practical effects was great to witness, but some of the puppetry was poor at times. In regards to performances, the young cast impresses in more ways than one.
Lind and Arthur were the standouts, displaying a lot of depth and range as the series progressed. Franchise veterans joined the young cast as well to assist in taking down Chucky. Alex Vincent and Christine Elise return as Andy Barclay (Vincent) and Kyle (Elise). Their presence is mostly underwhelming since they aren't used till midway through the season. Building up Jake and his friends was for the best, but Andy and Kyle's presence certainly could have been more impactful. Fiona Dourif returns as Nica Pierce, still possessed by Chucky following the last film.
Jennifer Tilly has returned as Tiffany Valentine, Chucky's lover who has been around since Bride of Chucky. Nica spends most of the series being tormented by Tiffany and adding to the body count when Chucky is in control. Her progression might be the most disappointing for some fans, as seen by reactions to the finale. While Chucky has more pros than cons, certain narrative choices are jarring. The production design was immaculate, especially during the Halloween-themed episode. I'd say the series understands how to keep viewers invested.
An important event occurs at the end of several episodes to keep you on the edge for next week. While Chucky is rooted in horror, the balance of humor and terror is handled tremendously. Humor has been present in this franchise for a while, but Chucky does it better than a few past entries. Mancini was allowed to explore his own upbringing through the character of Jake and delivered a clever slasher series that builds on Chucky's legacy. Also, the series does include a few surprises along the way for fans to get excited about the upcoming second season.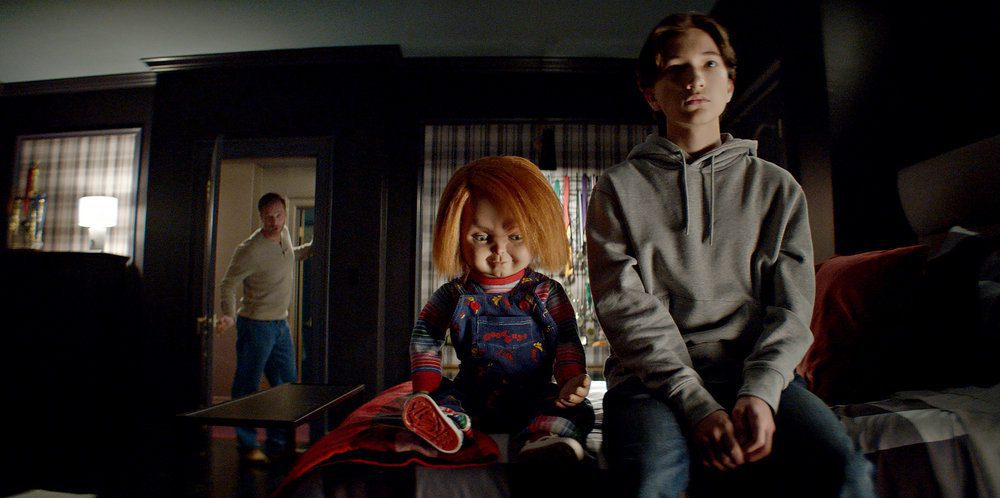 The inaugural season of Chucky was a delight and proved this series has a few more tricks up its sleeve. This Good Guy definitely hasn't gone out of style and perhaps Chucky is here to stay for many more years. Chucky accomplishes so much by serving as a direct follow-up and brilliant jump to television. The events of the finale raise several questions for Chucky and the victims he left behind in Hackensack, but the upcoming second season should provide even more chaos along with the appropriate answers.