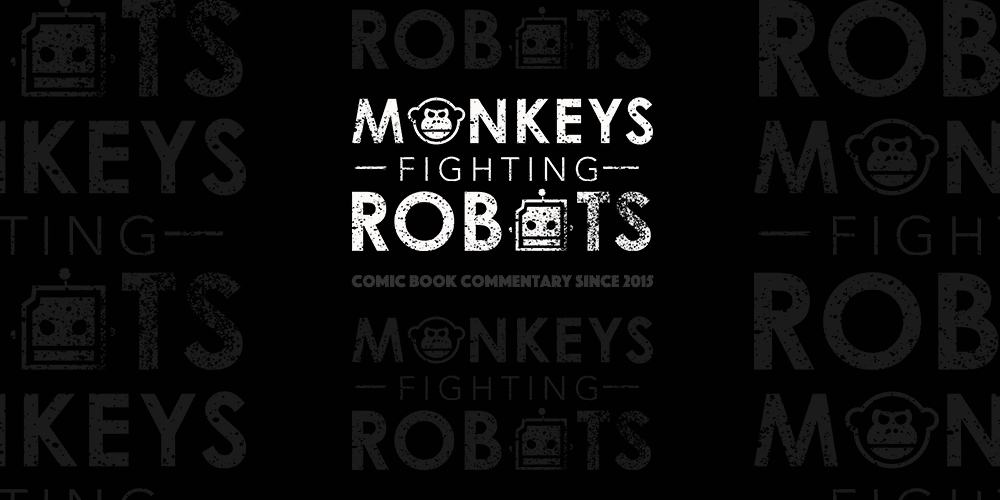 Bloodstrike: Brutalists, created entirely by Michel Fiffe, takes a 90s property and fuses it with the energy and stylings underground comics, creating an experience only comics can provide.
Bloodstrike: Brutalists #0
Written by: Michel Fiffe
Art by Michel Fiffe
Lettering by Michel Fiffe
Published by Image Comics
"BRUTALISTS," Part One! In the spirit of Bloodstrike's groundbreaking carnage, the creator behind the indie hit Copra shines a light on Image's most extreme series. Witness the origin of Cabbot as he launches his undead strikeforce upon the world!
Overview
If you are a comic reader of a certain age, you no doubt remember the batshit crazy books that came from Image Comics in the 1990s. They received a lot of criticism over the years, but one thing is for sure: they were filled with ideas and energy. In Bloodstrike: Brutalists #0, Michel Fiffe continues that tradition, along with continuing a story thread that was never completed.  This issue begins with an explosive action scene, and that pace continues on every page. Ideas come flying at you. The dialog also crackles with the same kind of vibe. He also uses old-school tools like thought balloons to further suck the reader into a specific type of reading experience. And that's exactly what this book is, a singular experience that only a comic book could provide.
Fiffe's images and words feel like they are materializing right in front of you. Sure it's rough and far from polished, but that's exactly the fucking point. There is a punk rock/'zine attitude here that will charm just about anyone. The icing on the cake of it all are the subtleties that also showcase Fiffe's keen understanding of the language of sequential art; images and words break panel borders and sometimes figures stand in contrast to both stark plain backgrounds and chaotic ones. Each flip of the page just drives the story forward and by the time you are done you will can't help but have a big shit eating grin on your face.
Conclusion
It's not often something like Bloodstrike: Brutalists comes along, and when it does it feels like a breath of fresh air in a climate were comics are increasingly become vehicles to promote other media. This is comic made for people who love COMICS by someone who clearly adores the medium themselves. Without a doubt the book to pick up this week at the shop and one to savor and pour over multiple times.