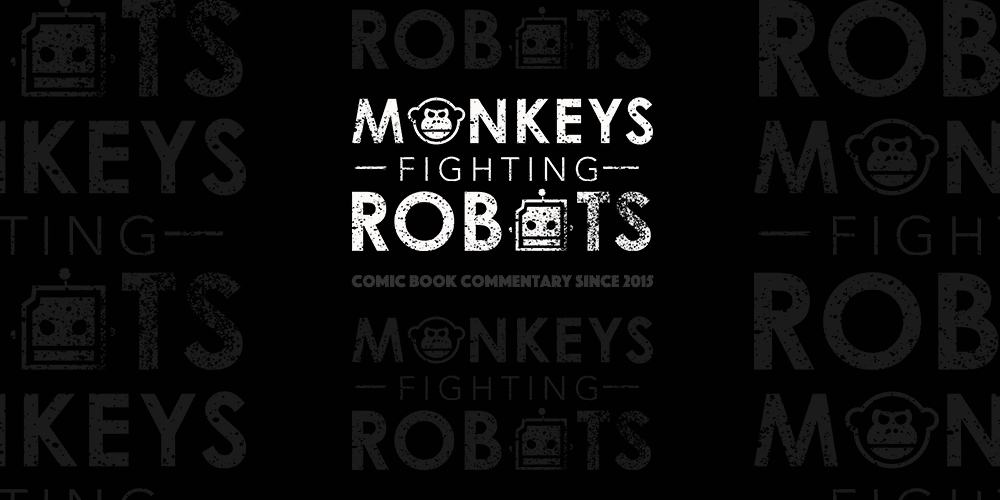 Black Hammer: Age of Doom #5 is out this Wednesday, and it gives fans everything they've been wanting from the series.
The story is written by Jeff Lemire, with art by Dean Ormston, colors by Dave Stewart, and letters by Todd Klein. Daniel Chabon is the series editor.
If you thought Lemire was going to mess with you and leave you hanging after last month's big twist, you'll be happy to know he doesn't. Issue five fills in all the gaps and explains everything in a satisfying way.
This is an exposition heavy chapter. There's a lot of talking and little action. But, then again, that's been the series as a whole so far. It's more about the relationships and emotions of the characters than about action. That's what sets this series apart from everything else on the shelves. Of course there's also the intrigue and mystery, and when the action does hit, it's well worth the wait. Black Hammer redefines what superhero comics can be.
Because of that, though, it's on Ormston, Stewart, and Klein to set the right tone and deliver that emotional impact. As always, the trio delivers. Tensions are high in this issue; you can see that in the characters' faces without having to read a word. And when that tension breaks, you see that too.
Golden Gail has broken away from the pack and is now the hands down best character in this cast. She's always the loudest voice and the first one to take action. She delivers the catharsis for the reader. Hopefully, with all the brilliant spin-off series we're getting from this universe, we'll see something centered on Gail.
Black Hammer: Age of Doom #5 does not feel like an exposition issue. It's nicely paced, thanks to the art and lettering, so the info dump doesn't feel laborious. And although it answers most of the questions that have been driving the series, it also opens up a whole new can of worms that'll keep you coming back for more.