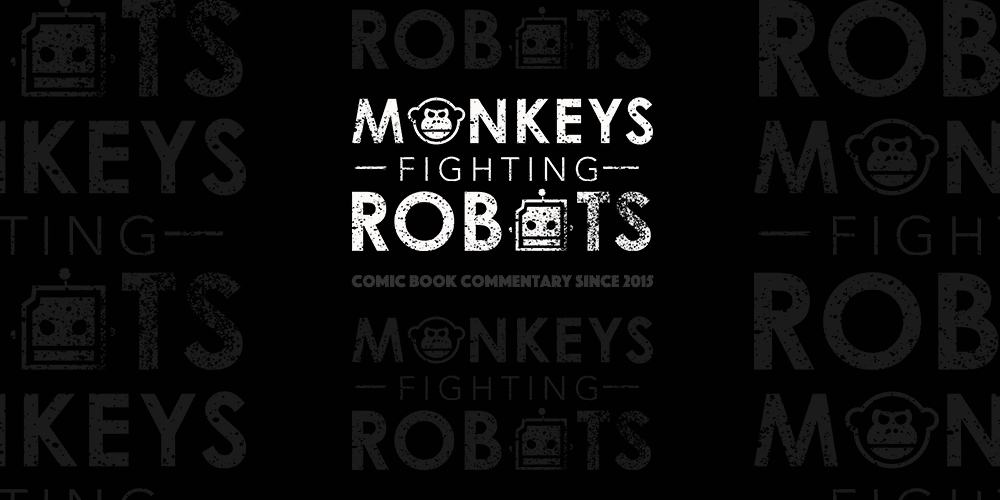 Grabbing that Money in the Bank briefcase has been known to change the lives of WWE Superstars, and tonight was no different.
PreShow Match: SmackDown Live Tag Team Championship: Bludgeon Brothers (c) vs. Anderson & Gallows
There just doesn't seem to be a prestige that comes with the tag team titles anymore.  The RAW tag team titles aren't being defended tonight, and the SmackDown Live tag belts are on the line during the PRESHOW.  What gives, WWE?
Good Brothers Karl Anderson and Luke Gallows are also large, strong, talented men.  This match really could have been main-show worthy; it was just a handful of big dudes throwing down, and it was good.  The Bludgeon Brothers are as unstoppable as their former Wyatt Family brother Braun Strowman, and they retained their titles.
Daniel Bryan vs. Big Cass
This is such a typical David and Goliath story: one big guy, one little guy.  Does the little guy gonna come out on top?  In this case, yes.  YES YES YES!!  Each man played well against each others' weaknesses, and Daniel Bryan came out victorious.
(Are we getting all of the irrelevant matches done early?  No, they'd never let Roman Reigns be early on a pay per view card…would they?)
In his first pay per view appearance in years, Bobby Lashley faced Sami Zayn.  Perhaps another David and Goliath story?  Zayn has been the annoying little gnat that Lashley couldn't wait to swat all over the ring tonight.  It was vertical suplex after vertical suplex at the hands of Lashley, and Zayn just didn't stand a chance.
Intercontinental Championship: Seth Rollins (c) vs. Elias
For the first time in weeks, Elias didn't sing!  Still, this match was highly entertaining.  Rollins is simply fun to watch, and Elias is becoming one of the most gifted guys on the RAW roster.  While Rollins tends to be a little riskier in his moves, he and Elias are evenly matched, which makes them jive in the ring.  The action and energy were excellent, and still, Rollins retains his championship.
Women's Money in the Bank Ladder Match: Sasha Banks vs. Becky Lynch vs. Ember Moon vs. Lana vs. Natalya vs. Naomi vs. Alexa Bliss vs. Charlotte Flair
As with any large-contender match, pure chaos ensued.  Becky Lynch had the right idea by keeping her competitors outside of the ring.  The competition then seemed to focus on only two women at a time, which made the match a lot more watchable.  The acrobatic moves of Ember Moon and Naomi were spectacular, and Lana has proven that she really can hang in any pay per view event match.  After not spending much time actually competing in the match, Alexa Bliss is now Little Miss Money in the Bank.
Jinder Mahal vs. Roman Reigns
I predicted in our Mixed Tag Mayhem podcast that this would be the match that no one cared about.  As a huge Roman Reigns fan, it pained me to say this, also knowing that Mahal really is a good body-match for Reigns toss with.  Crowd chants of "CM Punk," "NXT," and "Rusev Day" also prove that the crowd was less than interested.
Regardless of the crowd's distaste of this match, it was still solid. Both men threw down like this match actually had a title on the line. One thing that Reigns does is brings his A game, every match, and tonight was no different. That, in and of itself, solidified that this is still his yard.
SmackDown Live Women's Championship: Carmella (c) vs. Asuka
With a voice as screechingly annoying as Vickie Guerrero, Carmella has made it quite evident that 'Mella is money.  While the match had its lively moments, the highlight was the return of a former favorite valet that will send Carmella's obnoxiousness over the edge.
WWE Championship: AJ Styles (c) vs. Shinsuke Nakamura
Please.  What more can these two men do?  They've done nothing but beat the hell out of each other since Wrestlemania, and each match has been fairly disappointing.  Both of these men are simply amazing, but there's been something off between these two.
Last Man Standing matches are nothing to sneeze at.  Both men had incredible stamina.  They threw each other all over the ring, through tables, against turnbuckles, over walls, and more.  If this is the last of their feud, then they definitely left it all in the arena.  And still, Nakamura can't top the Phenomenal One.
RAW Women's Championship: Nia Jax (c) vs. Ronda Rousey
Making her singles in-ring debut, I was interested to see just what Ronda Rousey could do.  Her WWE debut at Wrestlemania was fun, but she had help from Kurt Angle.  She's not used to lasting longer than a few short minutes in a match, let alone competing again someone of Jax's build and strength.
Jax flung Rousey around like a wet noodle, and Rousey climbed all over Jax like she was a piece of playground equipment.  Rousey did try a few daredevil moves, especially with her crossbody jump on Jax from the top rope.
The night's event was saved by a vindictive and newly-crowned Money in the Bank winner Alexa Bliss decided to crash their party, end the match, and cash in on Jax for the belt.  The belt is the ultimate prize, not the briefcase, right?
Men's Money in the Bank Ladder Match: Samoa Joe vs. Finn Balor vs. Rusev vs. Kevin Owens vs. Bobby Roode vs. The Miz vs. Braun Strowman vs. 1/3 of the New Day (Kofi Kingston)
So, what do you do when there's a match of this size?  Eliminate, or at least incapacitate the biggest threat.  Everyone took to Strowman, burying him under a pile of ladders until the Monster rose.  The other men rumbled in and around the ring, but when Strowman was up, all of the attention was on him.  He tossed men around like rag dolls, particularly throwing Kevin Owens from a 10-foot ladder into a table below, and broke through a horizontal ladder like it was a pencil.  He's unstoppable, and he's now Mister Monster in the Bank.
With Bliss and Strowman both winning their respective briefcases, it was really a win for their Mixed Match Challenge Team Little Big.
The WWE produced another predictable pay per view, with very few surprises.  Is co-branding the pay per views a good idea?  Was there just too much irrelevancy with this event?