AMAZING SPIDER-MAN ANNUAL #2 hits your local comic book store July 7th, but thanks to Marvel Comics, Monkeys Fighting Robots has an exclusive 4-page preview for you.
About the issue:
SPIDER-MAN VS. STAR! The next can't-miss installment of the "Infinite Destinies" saga is here! Spider-Man thinks he knows reality warpers — but he's never met Ripley Ryan. Mass murderer and occasional Thunderbolt, Star is still searching for her own path…and the power to shape her future however she wants. But can the wielder of the Reality Stone really go up against a hero who's fought gods?! Find out here — and get the next piece of the Infinity Stone puzzle! ALSO IN THIS ISSUE: Part 4 (of 8) of "Infinite Fury"!
The issue is by writer Karla Pacheco and artist Eleonora Carlini, with colors by Erick Arciniega, and letters by Joe Caramagna. The main cover is by Sergio Davila, Sean Parsons, & Alejandro Sanchez Rodriguez.
Check out the AMAZING SPIDER-MAN ANNUAL #2 preview below: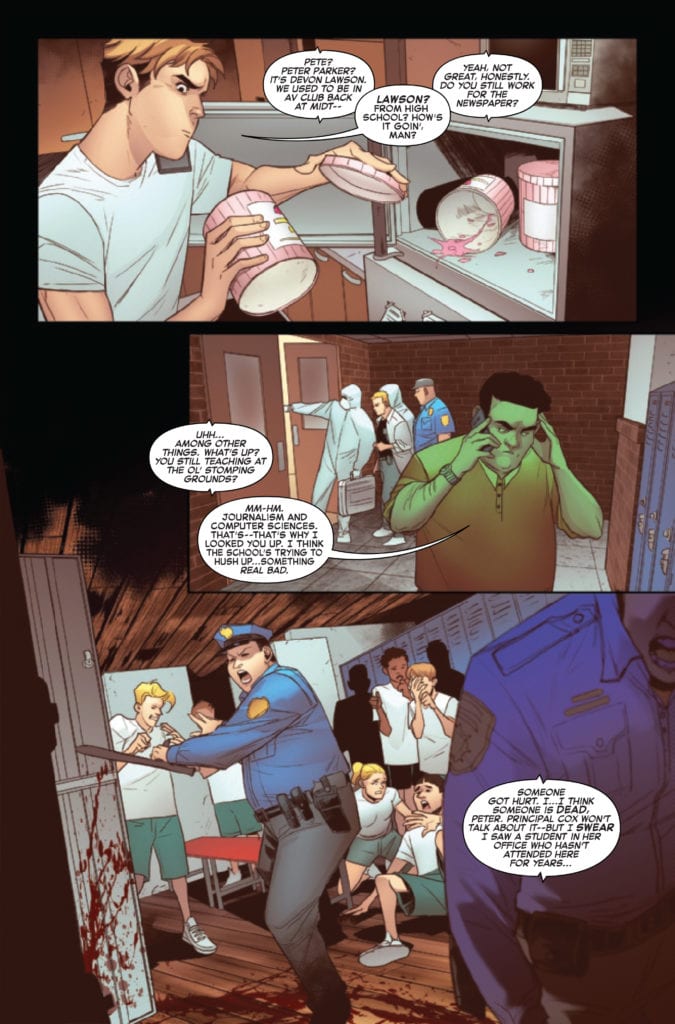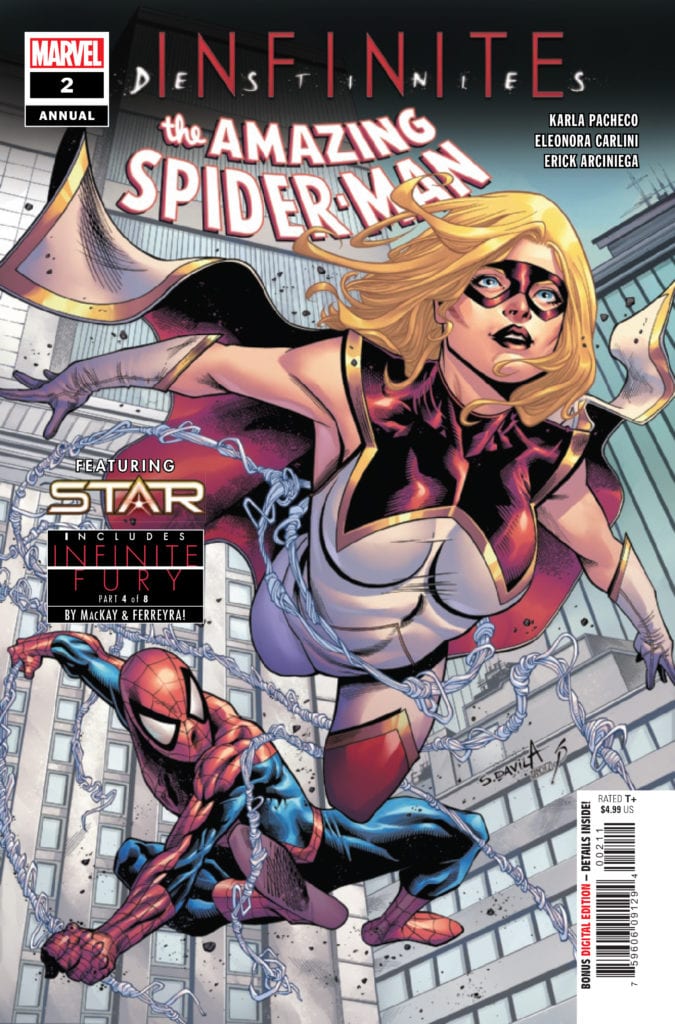 ---
What is your favorite Annual issue of all time? Sound off in the comments!