VENOM #31 hits your local comic book store this December, but thanks to Marvel Comics, Monkeys Fighting Robots has the privilege of revealing the cover and solicit text for you.
The comic is by writer Donny Cates and artist Iban Coello, with the cover by Coello and colorist Frank Martin.
About the issue:
What happens to Eddie Brock when he finally comes face to face with the lord of the abyss, the KING IN BLACK: KNULL?
KING IN BLACK is what Cates, Ryan Stegman, and all of their collaborators have been building up to since the start of their run. From the first arc of VENOM through ABSOLUTE CARNAGE, everything has been leading to the arrival of Knull, King of the Symbiotes, on Earth.
Similar to ABSOLUTE CARNAGE, KING IN BLACK will be its own event mini-series with essential tie-ins in VENOM (and most likely additional titles).
Donny Cates on KING IN BLACK:
"As far as event books go, this is the coolest, darkest, most heavy metal, Cthulhu dark horror thing I've ever been able to do…I still can't believe that Marvel is letting us go as dark and scary as we're going."
Ryan Stegman:
"One of the things I'm most proud of in this series… is the creation of the character Knull…We have some new designs that we'll be unveiling throughout the series that are really cool and really creepy."
Check out the VENOM #31 cover below:
And with the KING IN BLACK trade dress: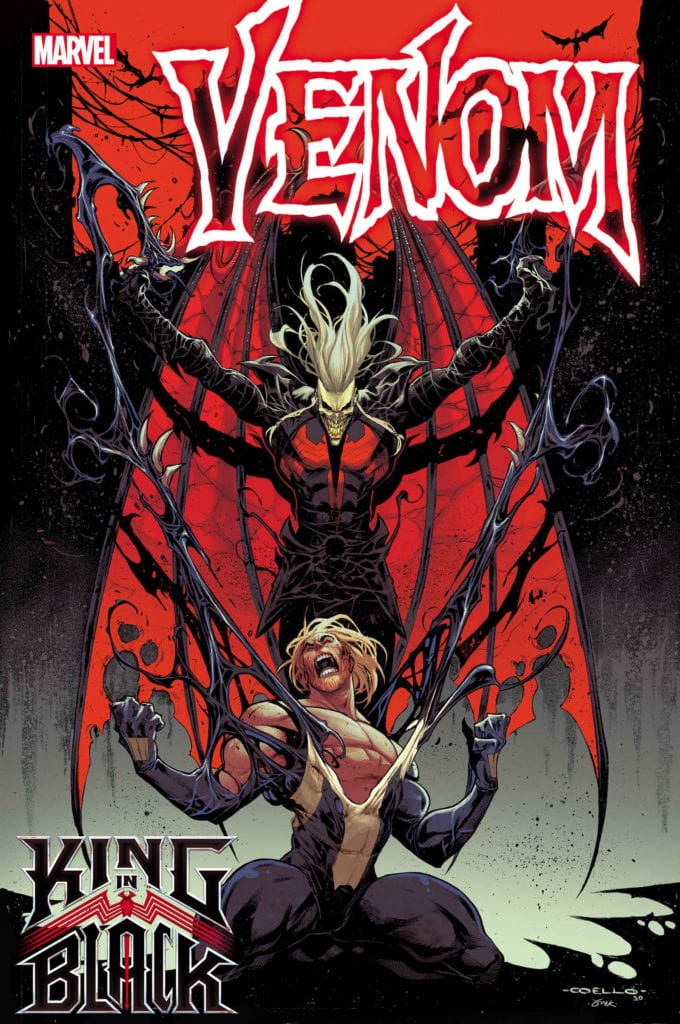 ---
Are you excited for KING IN BLACK? How have you been liking VENOM? Sound off in the comments!