IMMORTAL X-MEN #7 is due to hit your local comic shop in October, but thanks to Marvel Comics, Monkeys Fighting Robots has the privilege of revealing the cover and solicit text for you today!
The comic is by writer Kieron Gillen and artist Lucas Werneck, with a cover by Mark Brooks.
About the issue:
A SERIOUS BAMF! — A.X.E. TIE-IN!
Even if you're the heart of the X-Men, there're days you want to tear out people's heart. Judgment day is one of them. What extreme steps will Nightcrawler take in the name of the Spark?
Each issue of IMMORTAL X-MEN focuses on a different member of The Quiet Council, the current leaders of mutantkind, with this issue turning the spotlight to Nightcrawler. As the solicit text states, this issue will also serve as a tie-in to JUDGEMENT DAY, Marvel's summer event starring the Avengers, X-Men, and Eternals (A.X.E.).
Check out the IMMORTAL X-MEN #7 cover below: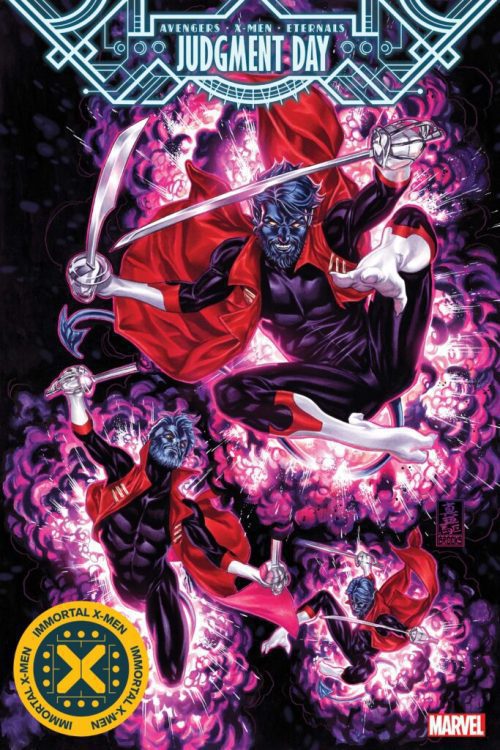 ---
Are you reading IMMORTAL X-MEN? Sound off in the comments!