THE UNITED STATES OF CAPTAIN AMERICA #3 hits your local comic book store August 25th, but thanks to Marvel Comics, Monkeys Fighting Robots has an exclusive four-page preview for you.
About the issue:
The shield thief targets a cultural landmark in Kansas, hoping to put a permanent stain on Captain America's image. Sam and Steve are hot on his trail — and aided by Joe Gomez, the Kickapoo Tribe's own Captain America! But there's more to the thief's agenda than meets the eye. Are the three Caps headed straight into a trap? And do they have any other choice?
The issue has two stories in it: The first story is by writer Christopher Cantwell and artist Dale Eaglesham, while the second story is by writer Darcie Little Badger, penciller David Cutler, and inker Roberto Poggi. Both stories are colored by Matt Milla and lettered by Joe Caramagna. The cover is by Alex Ross.
Marvel is celebrating Captain America's 80th anniversary with this series, showcasing Steve Rodgers, Sam Wilson, and five new characters who have taken up the Cap mantle to protect their communities. Cantwell and Eaglesham take the lead on the series, while a rotating team of creators is telling the stories of the new Captains.
Check out the THE UNITED STATES OF CAPTAIN AMERICA #3 preview below: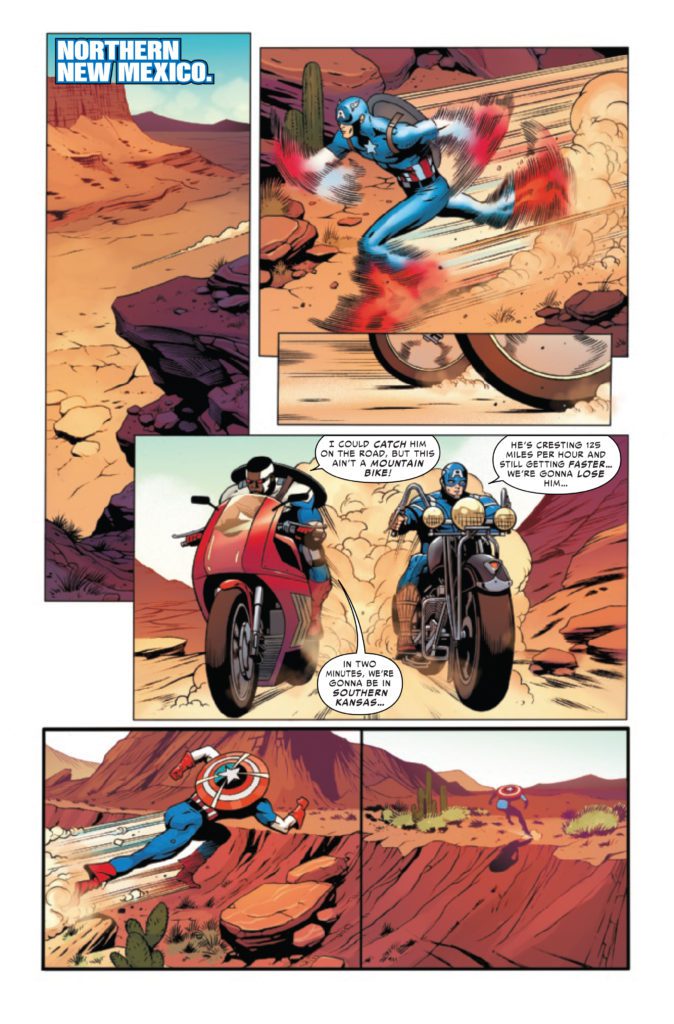 ---
Are you reading THE UNITED STATES OF CAPTAIN AMERICA? Sound off in the comments!