TASKMASTER #1 hits your local comic book store November 11th, but thanks to Marvel Comics, Monkeys Fighting Robots has an exclusive four-page preview for you.
About the issue:
TASKMASTER HAS MURDERED MARIA HILL! Or at least that's what the whole world thinks. Now the greatest spies in the business are hunting him down and won't stop until Taskmaster is dead or clears his own name!
TASKMASTER #1 is by writer Jed Mackay and artist Alessandro Vitti, with colors by Guru-eFX and letters by Joe Caramagna. The cover is by Valerio Giangiordano and Arif Prianto.
The mini-series is slated to run five issues, and is being billed as a "globe-spanning adventure that will send ripples through every corner of the Marvel Universe's espionage community!"
Taskmaster is set to make his big-screen debut in Marvel Studio's BLACK WIDOW, currently scheduled for May 7, 2021 release.
Check out the TASKMASTER #1 preview below: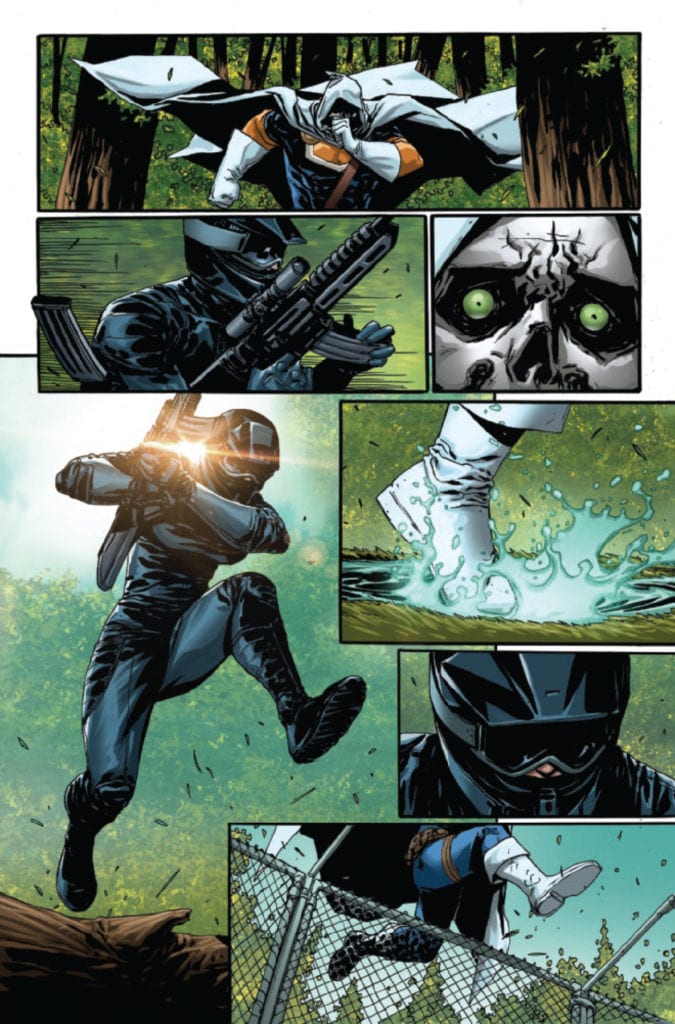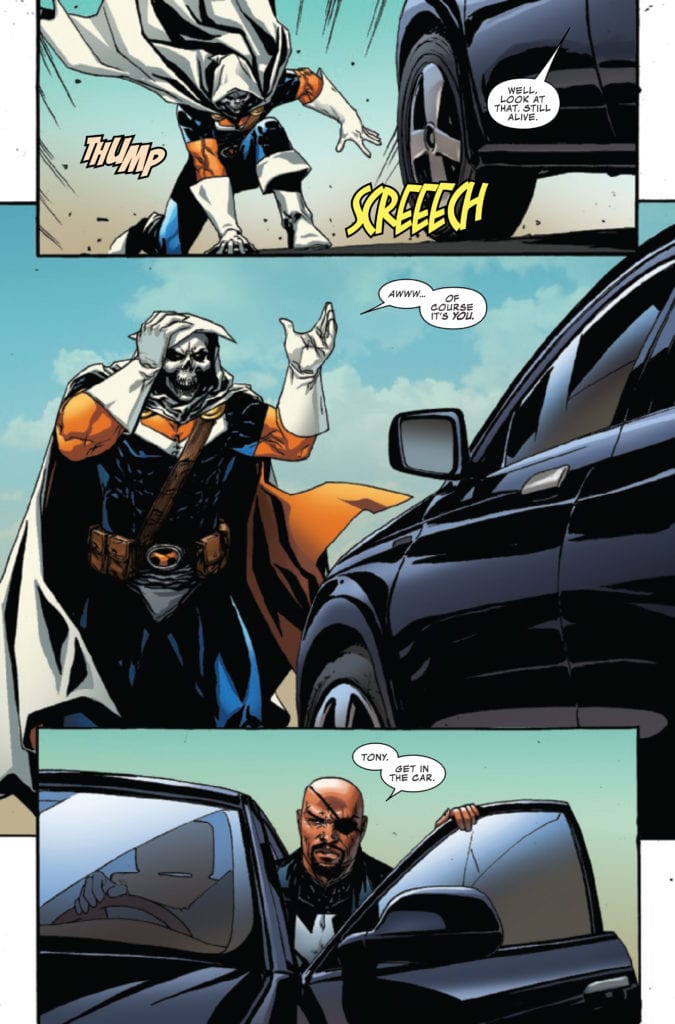 ---
Are you excited for a new TASKMASTER series? Sound off in the comments!