SPIDER-WOMAN #6 hits your local comic book store November 18th, but thanks to Marvel Comics, Monkeys Fighting Robots has an exclusive four-page preview for you.
About the issue:
ROAD TRIP…TO SPACE!
After learning some startling secrets about her family, Jess goes on a mission to find the one person who might know more…the High Evolutionary! But to do that, she's going to have to go into space. And to do that, she's going to need her good friend…
CAPTAIN MARVEL TEAM-UP TIME!!!
SPIDER-WOMAN #6 is by writer Karla Pacheco and artist Pere Pérez, with colors by Frank D'Armata, and letters by Travis Lanham. The cover is by Junggeun Yoon.
Jessica Drew was created by Archie Goodwin and Marie Severin. She is expected to co-star alongside other versions of Spider-Woman in an upcoming spin-off to Into the Spider-Verse.
Check out the SPIDER-WOMAN #6 preview below: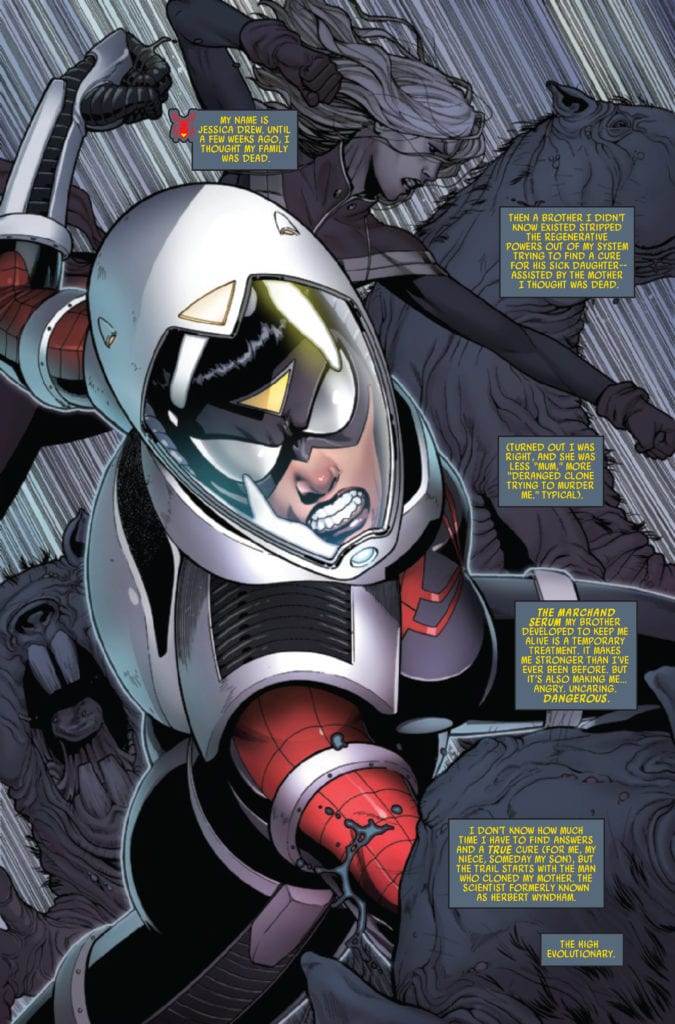 ---
Are you reading SPIDER-WOMAN? Sound off in the comments!