NEW MUTANTS #21 hits your local comic book store September 1st, but thanks to Marvel Comics, Monkeys Fighting Robots has an exclusive early preview for you.
About the issue:
MAYHEM ON THE MOON! There's something creeping in the shadows of the Summer House…and the NEW MUTANTS are about to come face-to-face with it. And back on Earth, the team is turning against itself as they gear up for their biggest battle yet.
The issue is by writer Vita Ayala and artist Rod Reis, with letters by Travis Lanham and Joe Caramagna. The cover is by Martin Simmonds.
Check out the NEW MUTANTS #21 preview below: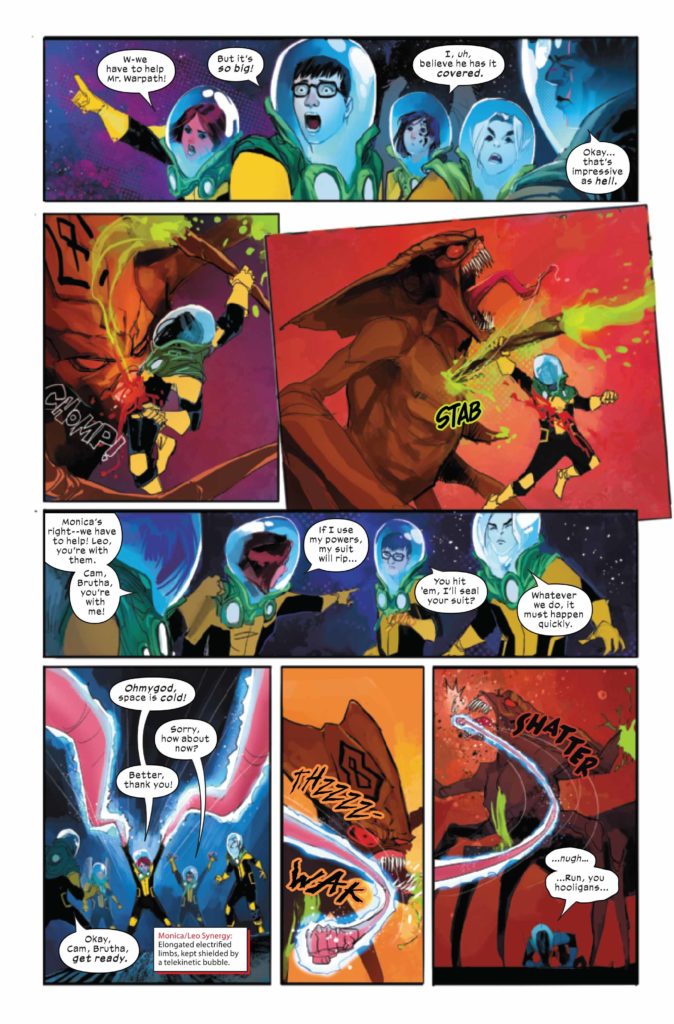 ---
Are you reading NEW MUTANTS? Sound off in the comments below!