KING IN BLACK: IRON MAN/DOCTOR DOOM #1 hits your local comic book store December 30th, but thanks to Marvel Comics, Monkeys Fighting Robots has an exclusive four-page preview for you.
About the issue:
Iron Man has risked everything to save Eddie Brock, but now he's left with nothing but guilt. As longtime 'frenemy' Doctor Doom shows up with both counseling words and ulterior motives, they'lll be forced to battle an all-too-familiar specter of the holiday season-albeit one now twisted and controlled by the recent invasion of Earth by the symbiote homeworld. As Iron Man and Doom fight as temporary allies, their unexpected encounter both with each other and a horrifying inversion of yuletide joy may ultimately reveal to them the true meaning of Knull-mas.
KING IN BLACK: IRON MAN/DOCTOR DOOM #1 is by writer Christopher Cantwell and artist Salvador Larroca, with colors by Guru-eFX, and letters by Travis Lanham.
The issue serves as both a tie-in to Marvel's KING IN BLACK event and a holiday issue. Cantwell is currently writing both the IRON MAN and DOCTOR DOOM solo series.
Check out the KING IN BLACK: IRON MAN/DOCTOR DOOM #1 preview below: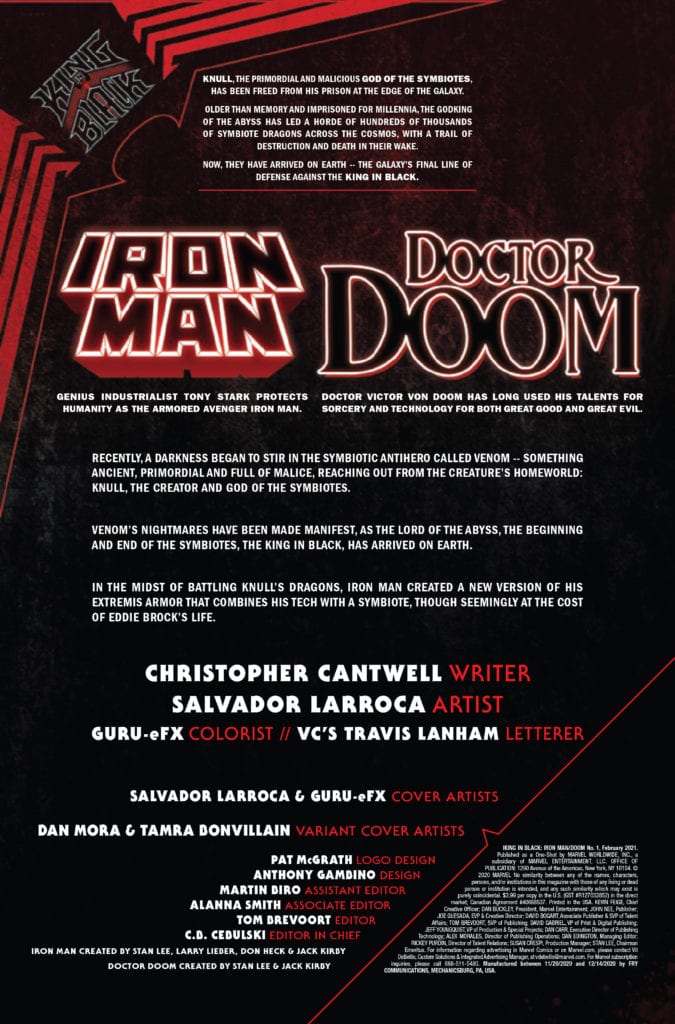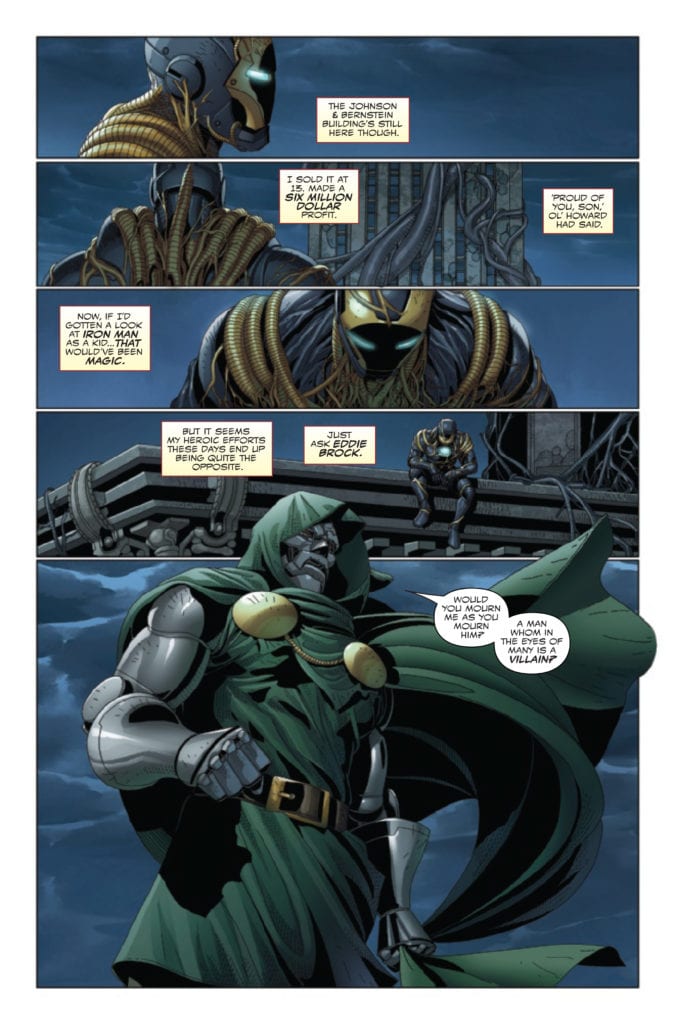 ---
Are you enjoying Marvel's KING IN BLACK event? Sound off in the comments!