KING IN BLACK BLACK PANTHER #1 hits your local comic book store February 10th, but thanks to Marvel Comics, Monkeys Fighting Robots has an exclusive four-page preview for you.
About the issue:
SYMBIOTES INVADE THE UNCONQUERABLE COUNTRY OF WAKANDA!
T'Challa's most treasured allies are lost in a storm of Knull's making in this wild one-shot! Critically acclaimed writer, actor and producer Geoffrey Thorne explores a Wakanda gone dark – invaded by Knull's massive symbiote army. Wakanda needs its king. It needs the Black Panther. But once again, the hero must choose between his role as an Avenger, his role as a king… and the yearnings of his heart.
KING IN BLACK BLACK PANTHER #11 is by writer Geoffrey Thorne and artist German Peralta, with colors by Jesus Aburtov, and letters by Joe Sabino.
Check out the KING IN BLACK BLACK PANTHER #1 preview below: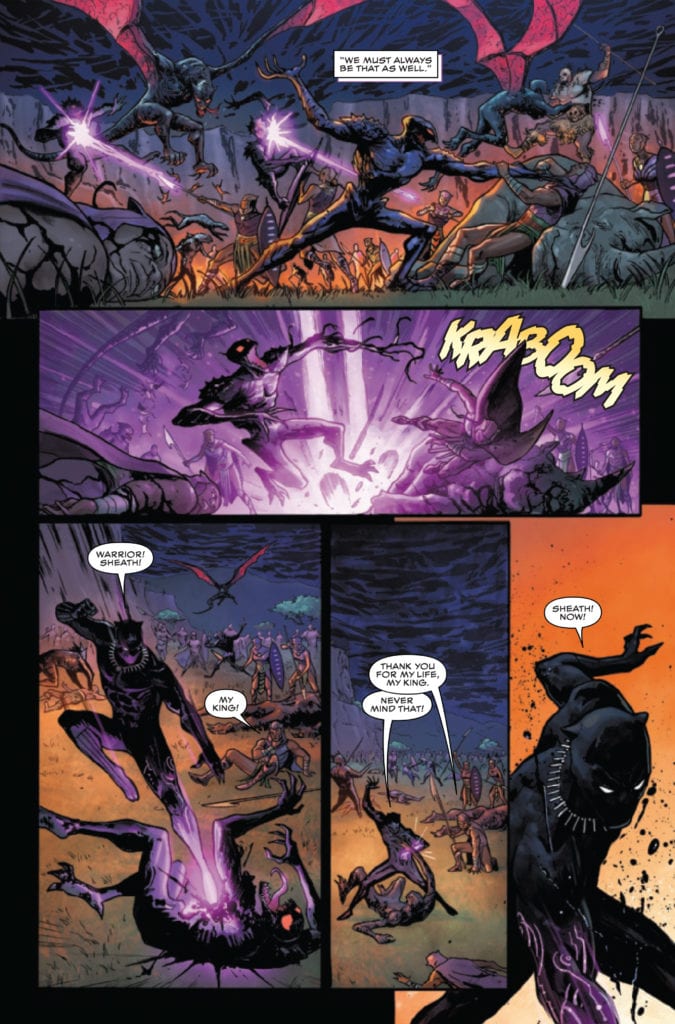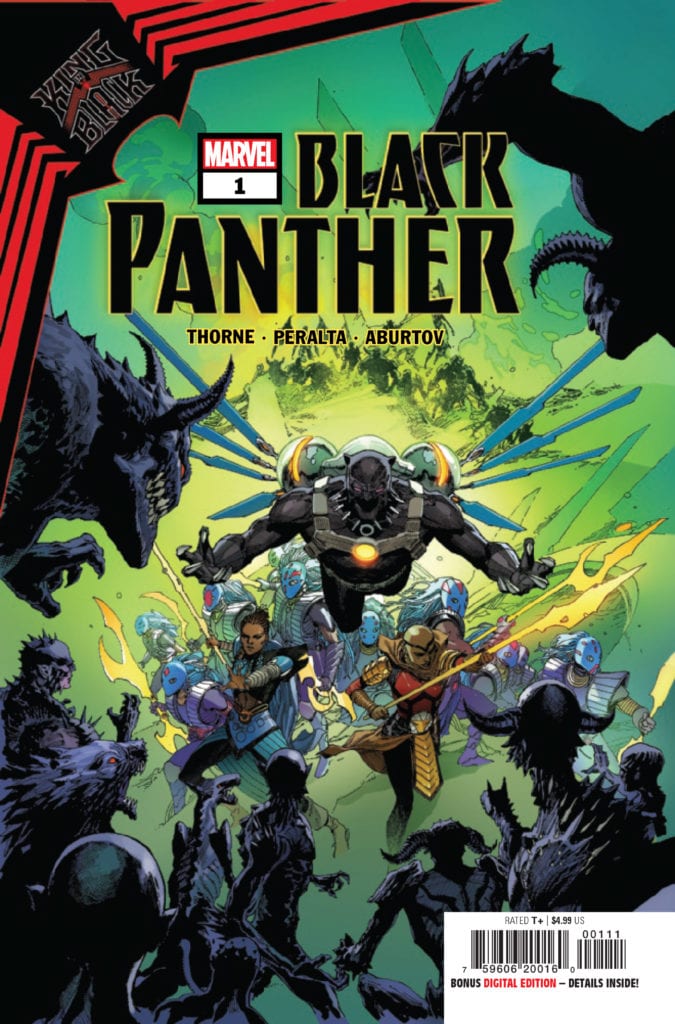 ---
What has been your favorite KING IN BLACK tie-in so far? Sound off in the comments!