IMMORTAL HULK #44 hits your local comic book store March 10th, but thanks to Marvel Comics, Monkeys Fighting Robots has an exclusive four-page preview for you.
About the issue:
In New York, the U-Foes are hunting a weakened Hulk – with the one thing that can kill him for good. In New Mexico, the new Sasquatch faces something even weirder than he is. Something very strange is happening to Jacqueline McGee. And far above the world, HENRY PETER GYRICH watches…
The issue is by writer Al Ewing and artist Joe Bennett, with inks by Ruy José and Belardino Brabo, colors by Paul Mounts, and letters by Cory Petit.
With IMMORTAL HULK ending at issue #50, we are officially in the endgame.
Check out the IMMORTAL HULK #44 preview below: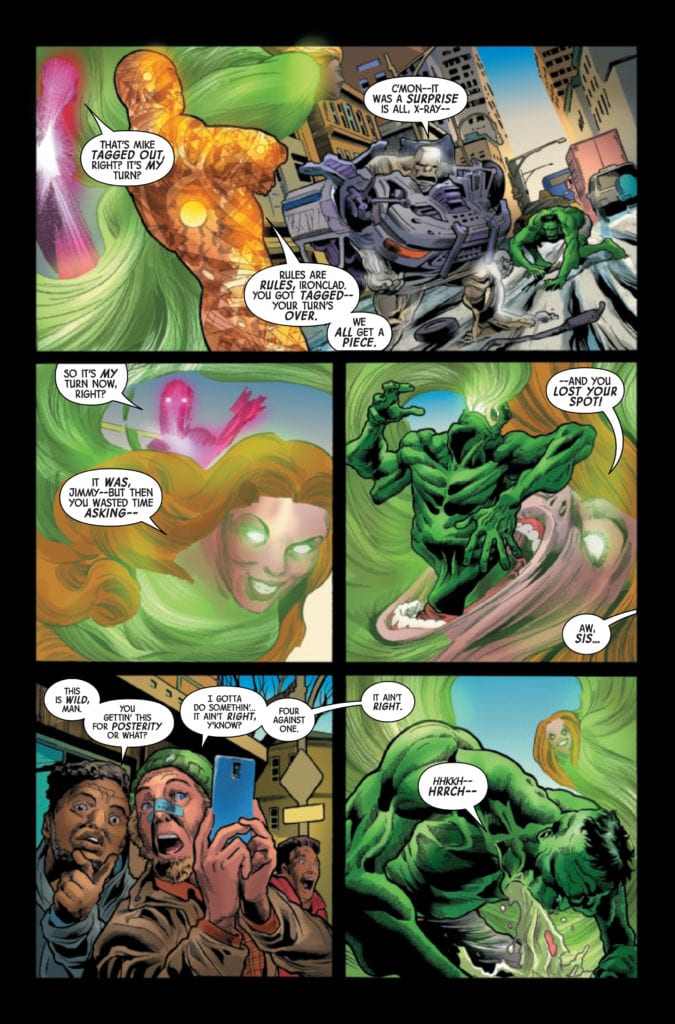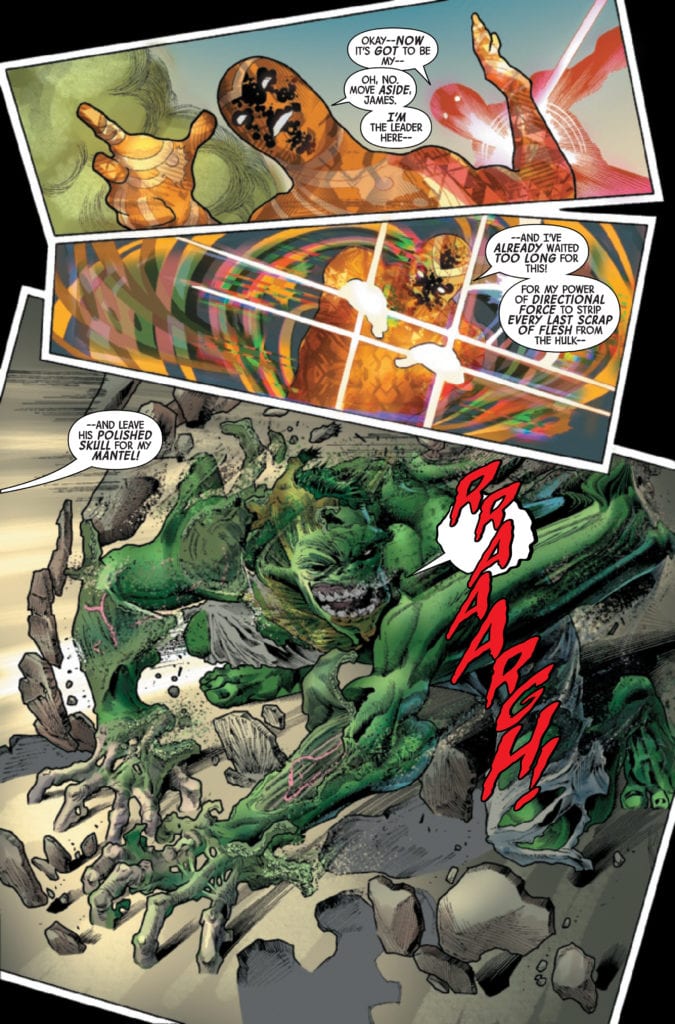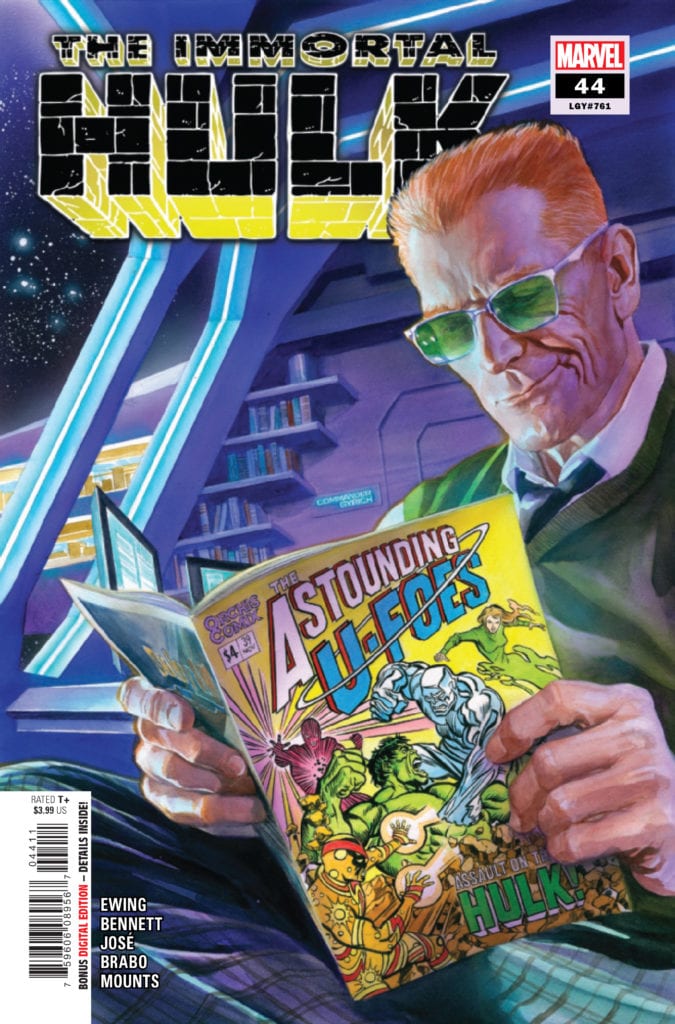 ---
Are you reading IMMORTAL HULK? Sound off in the comments!