DAREDEVIL #24 hits your local comic book store November 25th, but thanks to Marvel Comics, Monkeys Fighting Robots has an exclusive four-page preview for you.
About the issue:
THE VERDICT ON DAREDEVIL!
BACK IN RED, but for how long? As Hell's Kitchen still reels from the chaos unleashed upon its streets by the Stromwyns, its citizens are looking for someone to hold accountable.
MEANWHILE, hizzoner Mayor Wilson Fisk, now a hero in the eyes of his citizens, sets his sights on a new venture – with a dangerous ally at his side.
DAREDEVIL #24 is by writer Chip Zdarsky and penciller Mike Hawthorne, with inks by JP Mayer, colors by Mattia Iacono, and letters by Clayton Cowles. The cover is by series regular artist Marco Checchetto and colorist Matthew Wilson.
Check out the DAREDEVIL #24 preview below: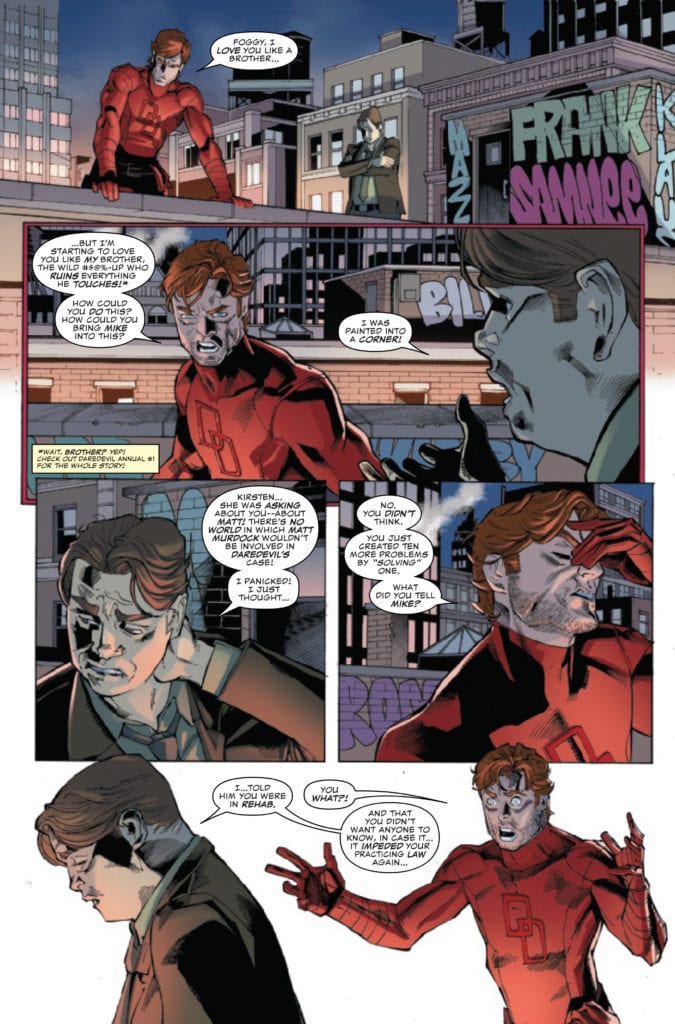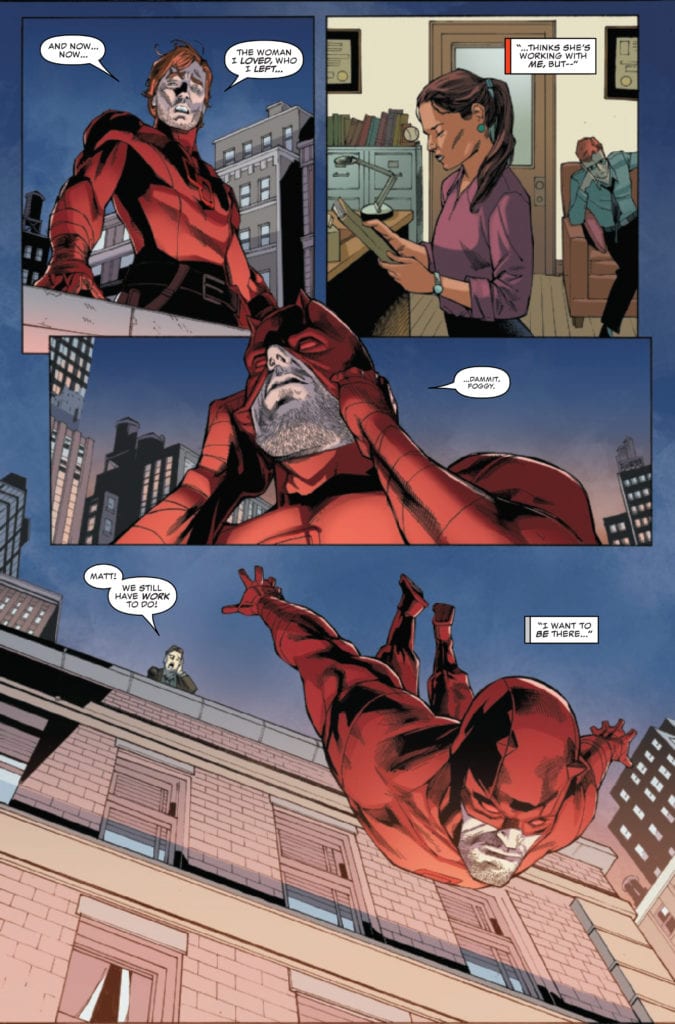 ---
Are you reading DAREDEVIL? Sound off in the comments!