AMAZING SPIDER-MAN #42 hits your local comic book store March 25th, but thanks to Marvel Comics, Monkeys Fighting Robots has an exclusive three-page preview for you.
About the issue:
Well, knowing what Boomerang is doing sure didn't help. Spidey and Boomerang are in trouble in a VERY BIG WAY.
AMAZING SPIDER-MAN #42 is by writer Nick Spencer and penciller Ryan Ottley, with inks by Cliff Rathburn, colors by Nathan Fairbairn, and letters by Joe Caramagna. Ottley and Fairbairn also did the main cover.
Issue #42 is the second part of a three-part story drawn by Ottley. This arc, entitled "True Companions", will then lead into "Sins Rising", this summer's Spider-Man event, which will feature the return of the Sin-Eater.
Check out the AMAZING SPIDER-MAN #42 preview below: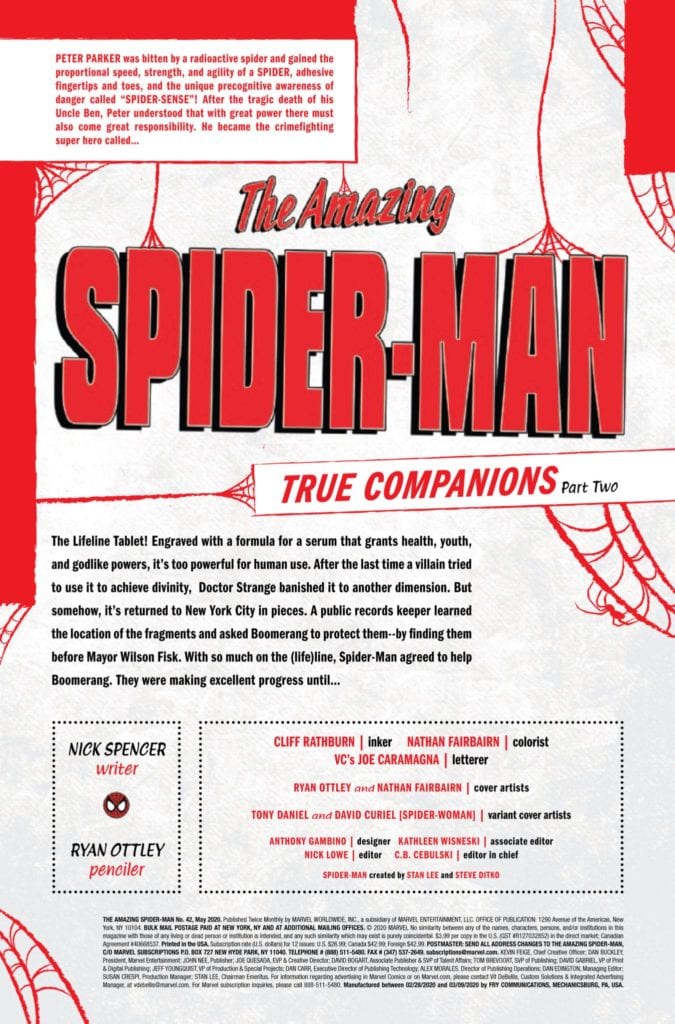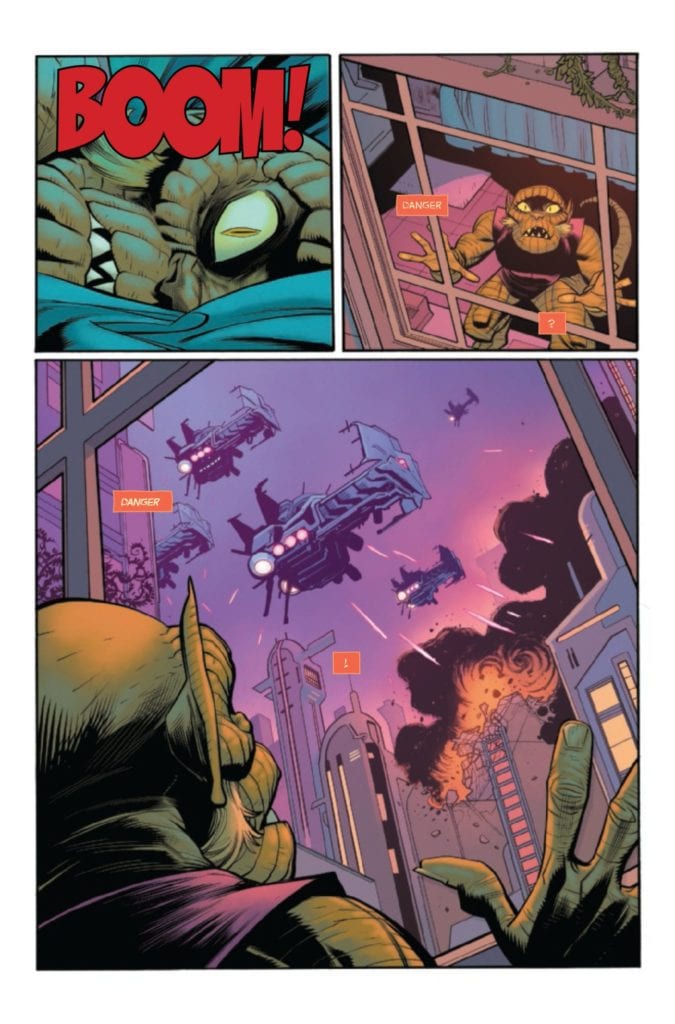 ---
What comics are you reading while stuck at home? Sound off in the comments!