WOLVERINE: BLACK, WHITE, & BLOOD #3 hits your local comic book store February 10th, but thanks to Marvel Comics, Monkeys Fighting Robots has an exclusive first-look preview for you.
About the issue:
THE BEST THERE IS BY THE BEST THERE ARE!
The groundbreaking series continues! Thrill to the Marvel Comics debut of Oscar winner JOHN RIDLEY (12 Years a Slave, The American Way) as he and JORGE FORNÉS bring LOGAN to Japan, where he will question his honor as he clashes blades with the SILVER SAMURAI!
Then, it's back to his X-FORCE days with JED MacKAY and JESUS SAIZ, as WOLVERINE must stop A.I.M.'s plot for the red planet! And, nothing can prepare you for the unstoppable team-up of DONNY CATES and CHRIS BACHALO as Wolverine has a run-in with…COSMIC GHOST RIDER?!
Check out the stunning, unlettered preview art from each short story below:
Story by John Ridley & Jorge Fornes:
Story by Donny Cates & Chris Bachalo:
Story by Jed Mackay & Jesus Saiz: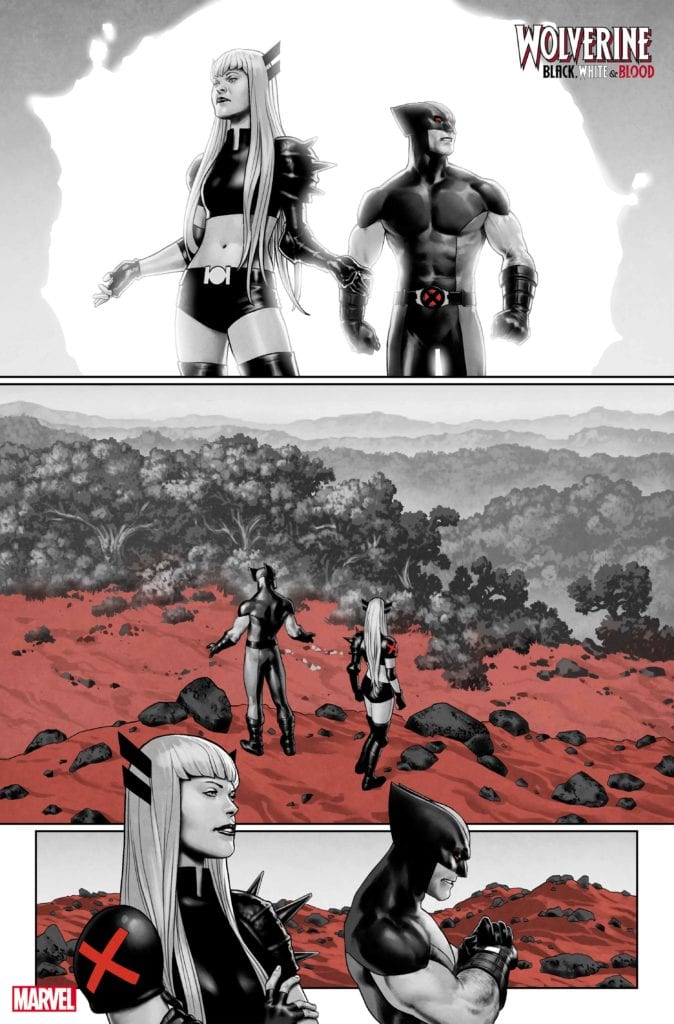 ---
Are you liking WOLVERINE: BLACK, WHITE, & BLOOD? Do you enjoy anthology comics as a whole? Sound off in the comments!