Longtime Hulk fans may remember one unsolved mystery from the classic storyline Future Imperfect: What is the secret origin of the character called Maestro? Now, after 30 years, the answer is about to be revealed.
With the current Immortal Hulk series going strong, and with the character's newfound popularity courtesy of the MCU, Marvel has chosen to return to Future Imperfect. Writer Peter David — recently seen in Marvel Comics #1000 — will team with artists Dale Keown and Germán Peralta to finally tell the untold story.
David says,
"I had no idea that when I first created the Maestro for Future Imperfect, that he would have the kind of popularity and staying power he has now. Until now, I've only been able to allude to his origins, so I was thrilled to have the opportunity to explore them in this series, and I can't wait for fans to see all the artwork that's been coming in!"
The official description is below, along with the main cover and variant cover by George Perez.
The Earth will tremble under his jade fist! Almost 30 years after the landmark story FUTURE IMPERFECT, legendary INCREDIBLE HULK scribe Peter David returns to the far-future version of the Hulk known as Maestro – the master of what remains of the world.  With astounding art from HULK veteran Dale Keown and rising star Germán Peralta, MAESTRO will answer questions that have haunted Hulk fans for years – and inspire some new ones along the way.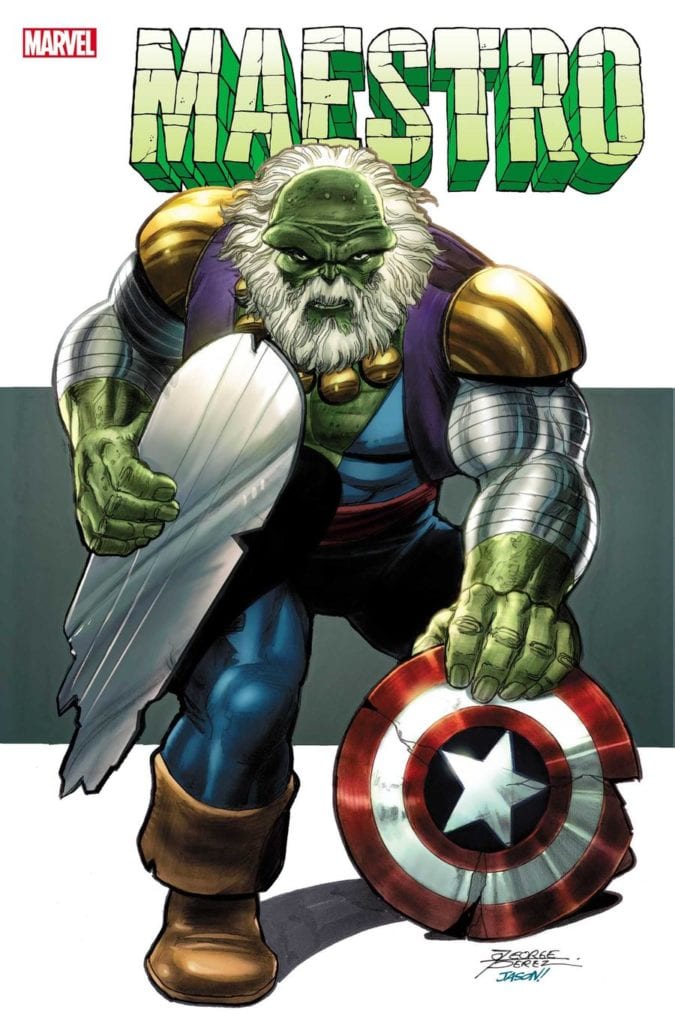 You can head over to Marvel for the full press release. Maestro #1 crashes into comic stores this August.