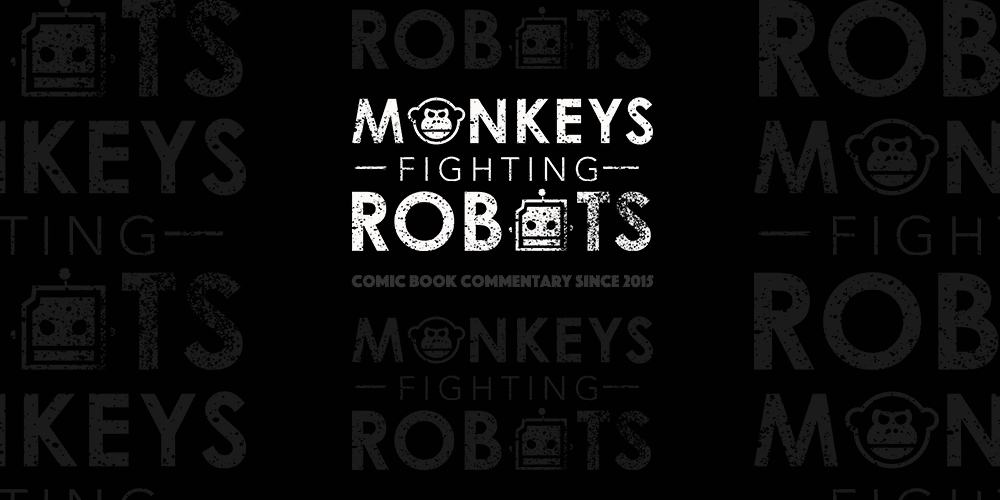 Composer Jared Faber is the man behind the music for Teen Titans Go! To The Movies, the new animated film starring DC's young super-team that opens today.
Jared Faber is a musician, video game, film, and TV composer with credits going back a few decades. Jared's music has featured in shows like Nip/Tuck or Dexter. Also known as J-Radical, Jared is one-half of the production team Urban Legend with Kool Kojack. Kick-ass nicknames aside, Jared the composer is ready to unleash his latest composition on the world with the Teen Titans Go! film. Monkeys Fighting Robots kidnapped Jared and held him long enough for this interview before the Titans showed up to save the day. Damn you, Teen Titans!
"We landed on a concept that was sort of … "
Growing up a musician, the path to composing was an eventuality "I always knew I wanted to make music. I was looking for any opportunity to make music. [Scoring] wasn't necessarily a career goal but I was into it."
Jared's relationship with Teen Titans goes back further than you might think. "I write the majority of the songs on the series. I've been involved with the show since the beginning."
Today, Faber's work is featured across a variety of work. How did the process for Teen Titans Go! To The Movies begin? "On Teen Titans I did the score and the songs. The process started with the songs and a conversation with director Peter Michail and Producer Peggy Regan."
As the film neared completion, the focus shifted to the score. "When it came to making the score we had more conversations about the tone and sound they wanted. In what way did it need to relate to the show and in what way did it need to feel like a departure, grander-type film score."
After some time talking and trying things out "We landed on a concept that was sort of synth and beats oriented with a mixture of an orchestra. The movie provided so many different vibes and moments."
"I used a melodica."
For Teen Titans and other projects, how much of the music is live versus digital? "I love to use live instruments. I try to do as much of that as I can." It helps to know how to play things yourself "On a lot of the projects I've worked on, it really comes down to what I can play. If I can't play it, then there's the decision to do it digitally or bring in a few musicians."
What instrument does Jared start with when working on a new score? "It depends on what I'm looking for. I try to find a sound, a vibe. It could come from a guitar plugged into some peddle, or it could be me sitting down at my acoustic piano."
A lesson in how you never know where the right sound will come from "A show I did a few years back, Suburgatory, I used a melodica. It became a signature sound of the show."
"This Teen Titans movie is almost wall-to-wall music."
Is there a difference scoring for an animated film versus a live-action one? "I've always tried for it to not affect my process. When I first started doing animation, I tried to treat them like I was doing live action. That meant, to me, raising the bar to a certain standard. Not trying to make it too kids-y. To me, the similarities come more from whether it's a comedy, drama, that sort of thing."
Jared points out something that, I warn you, once you think about it, animation will never be the same "Animation tends to have a lot more music." We quickly discussed the classic Transformers animated film which has nearly non-stop music. Jared adds "This Teen Titans movie is almost wall-to-wall music."
What's Next?
Now that the Teen Titans are ready to hit theaters and Jared's work is done, what comes next? "I'm working on the Epic Tale of Captain Underpants. I'll be on that for some time to come." And in the fall "… I'm getting back to Splitting Up Together on ABC."
Before the Titans put us away in Arkham for good, we ask Jared to spread the love and tell us one of his favorite composers working today "My go-to right now is probably Alexandre Desplat (Shape of Water, Harry Potter); one of the best guys doing it right now."
Thanks to Jared Faber and Impact24 PR for making this interview possible.
Teen Titans Go! To The Movies is a super-meta comedy comic book flick
that premieres today! Will you be watching Teen Titans this weekend?
Watch the trailer!