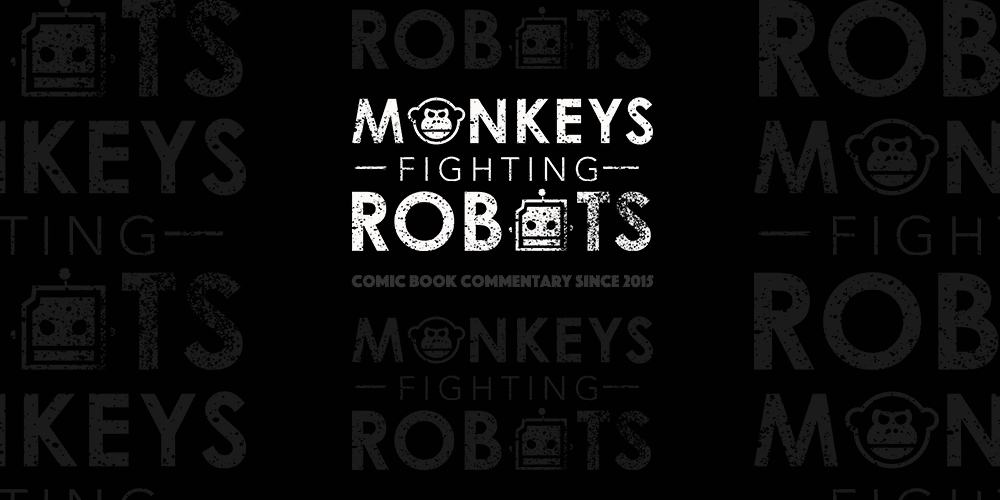 Adam Schiff and Russell Emanuel are sonic wizards who fill in the sonic spaces of many films and television shows through their work at Bleeding Fingers Music, and The Package on Netflix (released August 10th) is their latest audible work to enjoy.
The Package on Netflix is a comedy that takes the concept of a running joke to a whole new level. Adam Schiff is a composer who created the music for the film and dozens other projects like Hear No Evil (2017) and The $100,000 Pyramid. Adam works with Russell, the co-founder of Bleeding Fingers Music, a sound-making collective of composers, sound designers, and more. One of Russell's partners is Hans Zimmer, the music-maker behind modestly successful films such as The Dark Knight and Inception.
Monkeys Fighting Robots spoke with Adam and Russell about their work on The Package and more about Bleeding Fingers Music.
What better way to start off an interview than asking total strangers "Tell me about The Package …" Cue the laugh track.
About The Package
The Package is a throwback to the sex comedies we don't see much of anymore. So, what did director Jake Szymanski say to Adam and Russell to inspire the music for the film? Adam replies "Early on when we met with Jake to watch the film he said, 'You know, farts and boner music.'" Russell, the "disruptor" as listed on the Bleeding Fingers website injects "Boy have you come to the right place."
Russell: "They wanted to do comedy without the standard comedy solutions. I think it's a dreaded genre for composers. Action and drama is a sort of comfort zone. It's something composers love to score. Comedy is a challenge."
Adam: "They wanted to keep the tension of time running out as well, and they wanted the score to help with that."
Russell: "There are twelve hours to get the pecker to the hospital, and so the music helps keep that established throughout."
Russell: "We're very fortunate that the on-screen talent and chemistry of this film is there. You're scoring a film and watching it again and again. By the 100th time you're still laughing."
Adam: "It really is funny every time."
About Bleeding Fingers Music
Bleeding Fingers Music works on a variety of projects. Their work is "all over the map," but Russell thinks "… it speaks to the skillset and team of composers that are so varied but also so collaborative."
Adam: "It's a real collaborative space. The different composers, we'll talk about the latest software or brainstorm problems together."
Russell: "We have an incredible team, we're very fortunate. The whole purpose of Bleeding Fingers is to accelerate new and exciting talent in this business."
Take a look at their filmography and you'll see they're mission is going great.
Spreading the Love …
Who's a composer today whose work you admire? I add a caveat, it can't be anyone from Bleeding Fingers Music.
Adam: "Oh, there's so many. I wouldn't know where to start."
Russell (cheeky): "You wouldn't?"
Adam: "A lot of great work is coming from TV I think. I love Sean Callery, Ben Firth, and Christian Henson."
Russell: "I'm going to steal a credit. Yesterday, Hans introduced me to the music of Johnny Klimek and Tom Tykwer (Babylon Berlin)."
What's Next?
Bleeding Fingers houses dozens of music makers. So, what's coming soon from the house that Hans help build?
Russell: "Ahh, we can't tell you! It's called an NDA, not a frieND-A. I will say we've got this sort of global project going on. Let's just say that next year is the 50th anniversary of the moon landing. So, space will be a big deal."
Thanks to Adam Schiff, Russell Emanuel, and Impact24 PR
for making this interview possible.