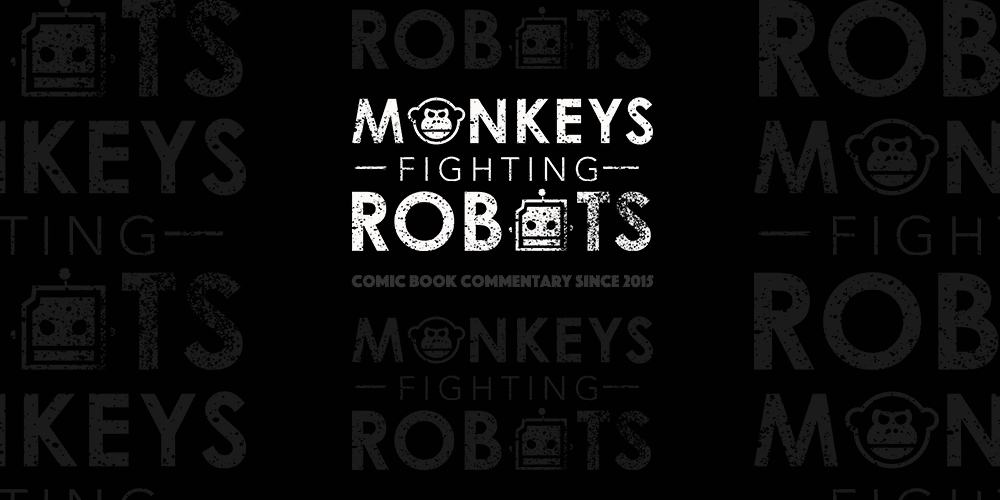 Composer Anne Nikitin's filmography is a long list of fascinating documentaries where she's applied her musical skills to draw out the emotions hidden within moments of real life, and now she's doing the same for American Animals and beyond.
People don't typically think of the music in a documentary, but now that I've mentioned it, you'll never ignore it again. Music plays throughout many documentaries even more than in a typical movie. It's strange to think that a film about a real-life thing would even need music. Real life doesn't have a soundtrack. But the music in a doc is used in the same way as in any movie, it fills the imagery with sounds to help create a whole with even more impact. And, to be honest, just watching a squirrel getting a nut from a tree isn't as fun without some strings being plucked.
Monkeys Fighting Robots spoke with composer Anne Nikitin about the process for plucking strings for movies, documentaries, and hybrids like American Animals.
"I find it really bizarre."
Anne entered the composing scene through docs "I did start in documentaries, wildlife, and drama-docs, and very serious documentaries as well." Over the course of her nearly 20-year career, Anne's credits include Journey to the Edge of the Universe and The Imposter.
After dozens of documentaries Anne learned "There's always been this stigma that if you do documentaries, you can't do drama. I've even been told I can't do drama because 'you do documentaries.'"
"I find it really bizarre." And with good reason, because, what's the difference really? "I think the approach is exactly the same. It's about finding themes, the tone of the film, collaborating with the director."
" … you develop a box of tools."
However, practice makes perfect and creates a comfort zone of sorts "I supposed the thing is, since I've done so many documentaries, it becomes easier and easier because you develop a box of tools so-to-speak. You kind of know what you've done before that's worked. Whereas going into these sort of one-off films, you try to make more of a mark on them."
"Documentaries are going through a renaissance period."
Over the past few decades, documentaries evolved from stodgy, somewhat rigid filmmaking to entertainment that's more dynamic "Documentaries are going through a renaissance period."
From a musical point of view "There's very little difference now to the approach. You want to use live instruments wherever budget allows. I think the hybrid that's happening is fascinating too. Bart Layton, the director of American Animals, has helped with that."
Indeed, more and more documentaries are incorporating a mix of real footage and dramatized scenes. "The lines are definitely getting blurred now. It's exciting."
"I thought I would … land my first job immediately."
Did Anne want to create music for documentaries? "I always wanted to go into film and write film scores. Since I was 17 or so, that was my dream. I did my Masters in scoring for film."
Anne believed she'd done what she needed to reach her dream "I thought I would leave [school] and land my first job immediately."
The reality of life after earning a degree was very different for Anne "I scored every short film I could get my hands on at night after my job to 'pay the bills.'"
Like many struggling artists, writers, or musicians "I was about to give up because it had been years and it's so soul-destroying …"
More often than not success is about making the most of opportunities "My friend emailed me about a contest by the BBC that was looking for a TV composer. So, I entered that and … I won it! It was amazing."
"The prize was a commission to score BBC's Natural World." For those not familiar, that's a big deal in the UK or for docu-philes like me.
From Natural World, the rest is history "So, I ended up in the documentary world that way. One job leads to another. Word of mouth."
"I'm doing a couple of Netflix true-crime series."
After more than a decade of documentaries, Anne is now getting more chances to live out her dream scoring films with two upcoming projects Calibre and Bruno. She's also not stepping away from documentaries "I'm doing a couple of Netflix true-crime series. And another doc about the Bosnian War."
What composer working today do you admire? "Oh, my goodness." That's my favorite reaction to my final question. "There are quite a lot … Thomas Newman, I've always been a big fan. Jed Kurzel is another one I really love. He does amazing things with instruments."
Thanks to Impact24 PR for the image provided and the opportunity to speak with composer Anne Nikitin.