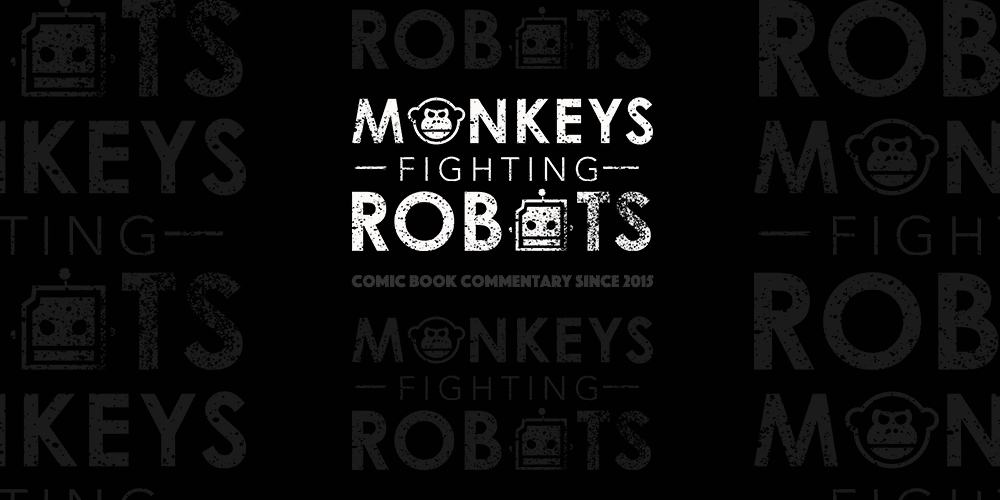 Ice Cream Man by W. Maxwell Prince, Martin Morazzo, and Chris O'Halloran is a special kind of creepy, and Image Comics has provided Monkeys Fighting Robots with an exclusive reveal of the variant covers for issues five six, seven, and eight (because we don't want you to sleep at night).
The gorgeous and deeply unsettling variants are by Frazer Irving, Christian Ward, Fábio Moon, and Vanesa Del Rey. Prince talked about his emotional response to each cover.
"Frazer's variant (much like Martín's main cover) is literally vertiginous—it erases the ground from beneath your feet, giving you a sense of plummeting forever. It's a beautiful piece, but it gives me the willies; I think it might have something to do with the Falling Man's infinite, ice-cream-covered mouths…" said W. Maxwell Prince.
"Christian Ward's is 3 flavors of despair, Fabio Moon's has nostalgia, and Vanesa Del Rey's brings deep, true terror"
Prince also has great advice for working with artists and commissioning work.
"My motto for commissioning cover art is: get out of the way. Which is to say that I like to let an artist do their job with as little interjection from me as possible. Generally, I give an artist a rundown of what a given issue is about—this includes main characters, important scenes, or the sort of "music" I'm trying to make with the story. But after that, I run as far in the other direction as possible, waiting like a child until a beautiful piece of art pops up in my inbox. This hands-off approach has worked swimmingly for me so far, and I recommend it to anyone working with specialists they trust," said Prince.
---
What do you think of the covers? Comment below.
---
Ice Cream Man, Vol. 1: Rainbow Sprinkles TP hits your local comic book store on June 20, and issue five comes out on July 18.
About ICE CREAM MAN
Chocolate, vanilla, existential horror, drug addiction, musical fantasy…there's a flavor for everyone's misery. ICE CREAM MAN is a genre-defying comic book series featuring disparate 'one-shot' tales of sorrow, wonder, and redemption. Each installment features its own cast of strange characters, dealing with their own special sundae of suffering. And on the periphery of all of them, like the twinkly music of his colorful truck, is the Ice Cream Man-a weaver of stories, a purveyor of sweet treats. Friend. Foe. God. Demon. The man who, with a snap of his fingers-lickety split!-can change the course of your life forever.