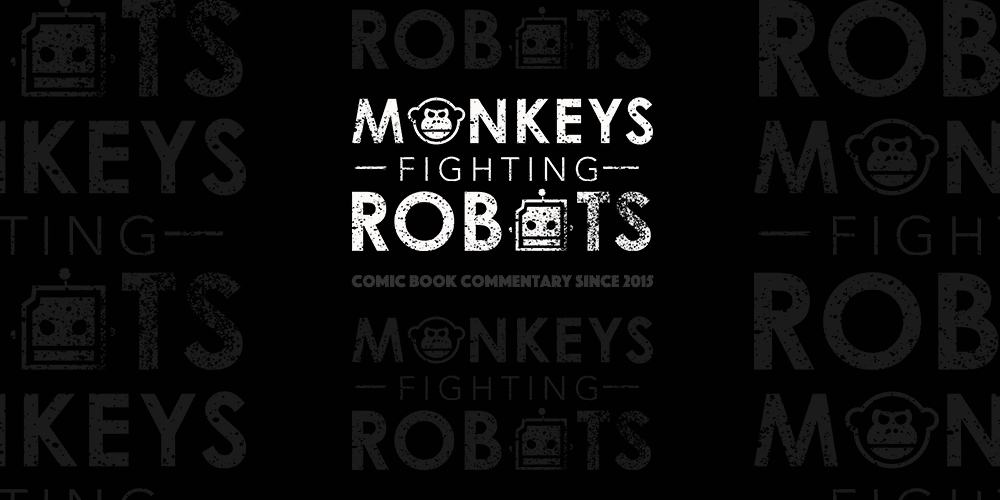 Our old friend Wolverine is back and everybody's looking for him! Hunt For Wolverine: Weapon Lost is one of the mini-series following the search for our favorite claw-popping mutant. Writer Charles Soule teams up with artist Matteo Buffagni and colorist Jim Charalampidis to follow Daredevil's beginning of the hunt.
***SPOILERS LIE AHEAD***
Daredevil is a character Charles Soule knows intimately. His current run with the character in his own book has been consistently one of Marvel's best comics. He's also very familiar with Inhuman characters, such as Frank McGee, from his Uncanny Inhumans run. It certainly helps this story, given that it's centered around Daredevil, Misty Knight, and Frank.
If you were coming into this looking for a standard Infinity Stone or Dragon Ball collecting mystery tour, you're going to get much more. Soule's script reads more like a Crime-Noir starring a handful of unlikely superhero collaborators. It's more "a dame walked into my office" than "we're going on a quest" and it's for the better.
Even Daredevil's inner-monologue sounds like he could be saying it with a cigarette in his mouth in front of a steamy alleyway. It's a surprisingly good fit for the material and may catch readers off-guard that assumed this was going to be more like last week's Hunt For Wolverine tie-in. This mini-series is going to have more to say.
There's still plenty of comic book reveals, shocks, and twists as well. Soule's take on Cypher as an internet-addicted junkie is interesting and relevant. They give him a good old fashioned informant shakedown that's met with an assault rifle before they get to work.
Matteo Buffagni's dark and gritty NYC-at-night is a wonderfully illustrated landscape. He does each of the characters justice, Misty Knight especially. However, he makes the odd choice of playing with Daredevil's eyes a little too much. They fluctuate in size like Spider-Man's; it's distracting.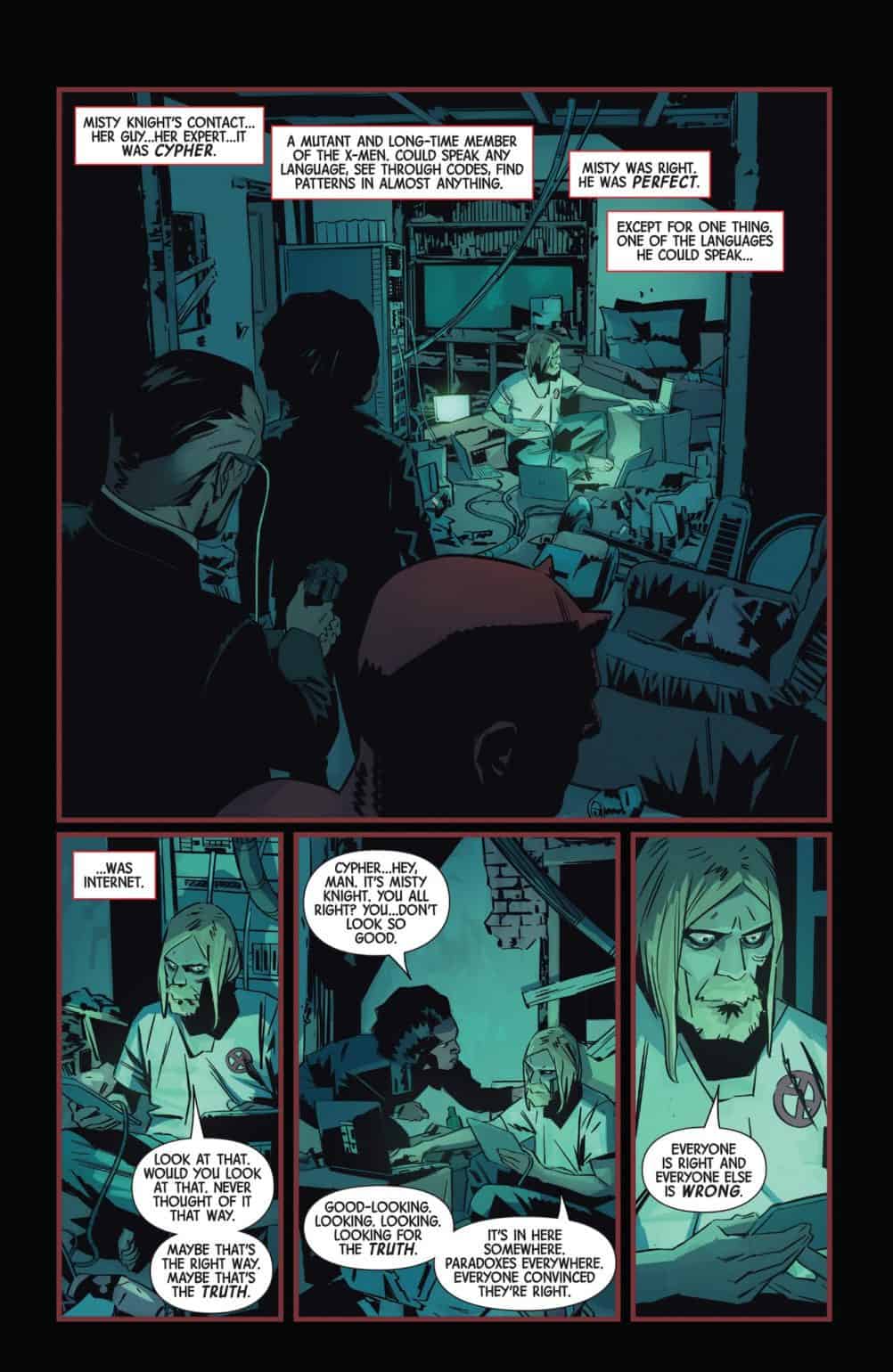 Buffagni and Charalampidis do their part in adding more layers to the Crime-Noir appeal. Each landscape and atmosphere is crafted and colored with a familiar after-midnight polish. Altogether this creative team puts in the work to make this experience more than just another tie-in you'll forget about immediately after turning the final page.
We don't see Wolverine in the flesh, but this issue takes a more interesting approach than expected. You'll be entertained enough not to care whether or not Logan ever appears.