INTRUSION is out October 6th at your local comic shop, but thanks to Heavy Metal, Monkeys Fighting Robots has an exclusive six-page preview for you!
About the issue:
Set deep in the Louisiana bayou in the late 1760s, INTRUSION tells the story of the Broussard family, Acadians seeking a new life after being cast out of Canada by the British and having lived the last several years in indentured servitude. They arrive in Louisiana desperate for a second chance. Settling on a patch of remote land bordered by a "cursed" swamp, Jacques will do anything to defend his family's homestead…even if that puts them on a collision course with a creature that dwells in the bayou. At its terrifying heart, INTRUSION is a parable about the consequences of misguided prejudice and hate. The patriarch of the Broussard family will stop at nothing to defend his family from the horrors that lurk in the swamp—and neither will the Grunch!
 
Conceived as a one-shot horror comic from creators Ethan Sacks (Star Wars: Bounty Hunters, Old Man Hawkeye) and Marco Lorenzana (Heavy Metal Magazine, Hulk), the story makes use of the flip book format in an innovative way to tell the story from two very different perspectives—the human and the monster. The story from the human perspective starts at the front of the comic and the story from the monster perspective starts from the back, merging in the center of the comic on a double-paged spread.
INTRUSION is by writer Ethan Sacks and artist Marco Lorenzana, with colors by Erick Arciniega, and letters by Jaime Martinez. The cover is by Daniel Govar, with variants by Lorenzana. Denton J. Tipton serves as editor, and publisher of Heavy Metal's Magma Comix imprint.
Check out the INTRUSION preview below: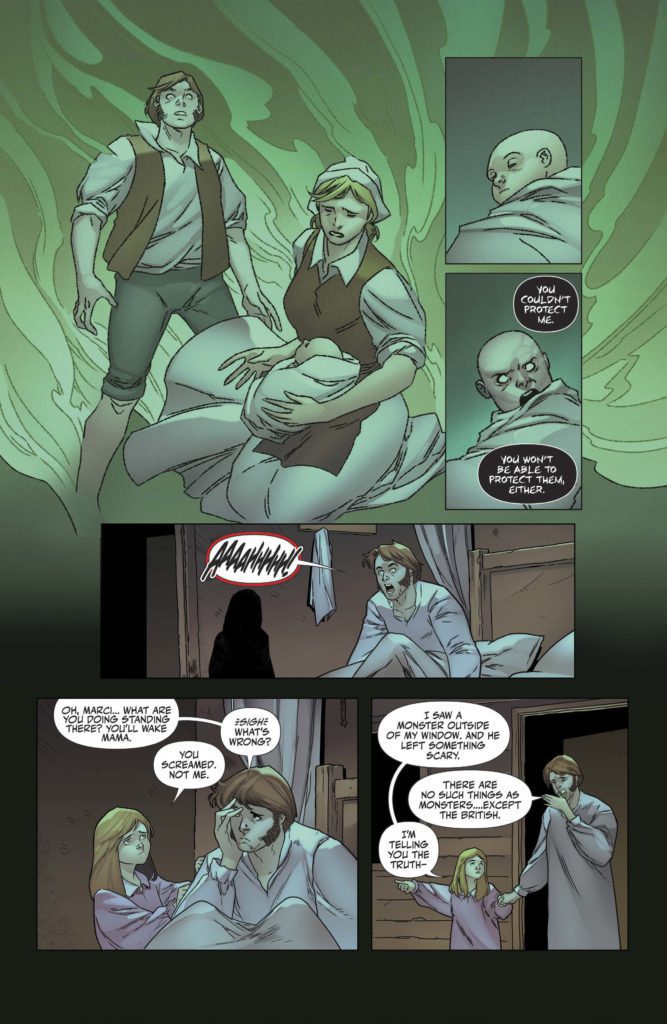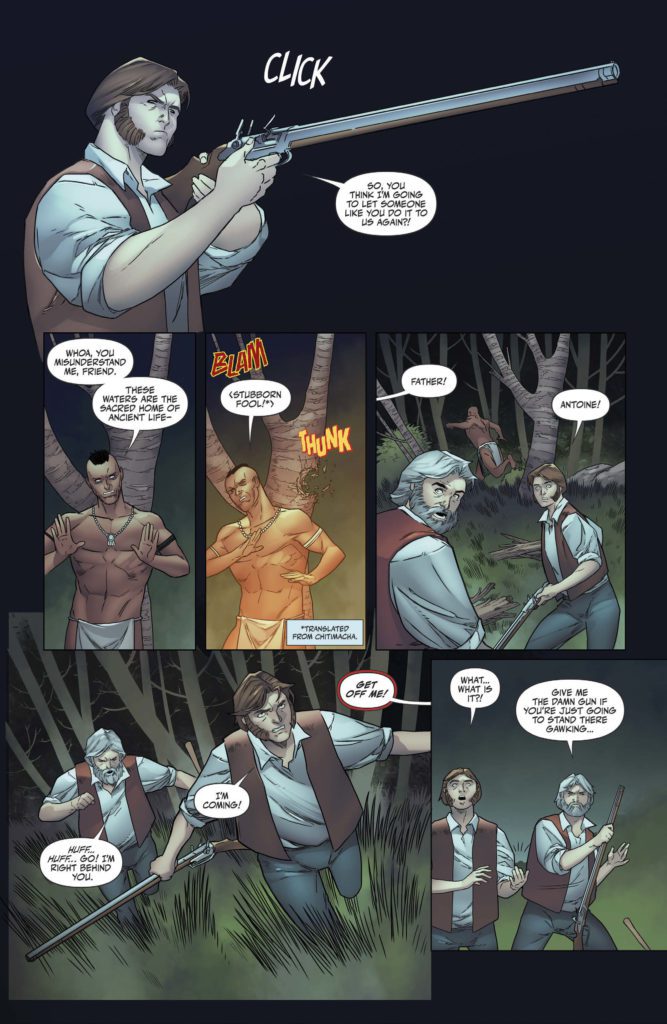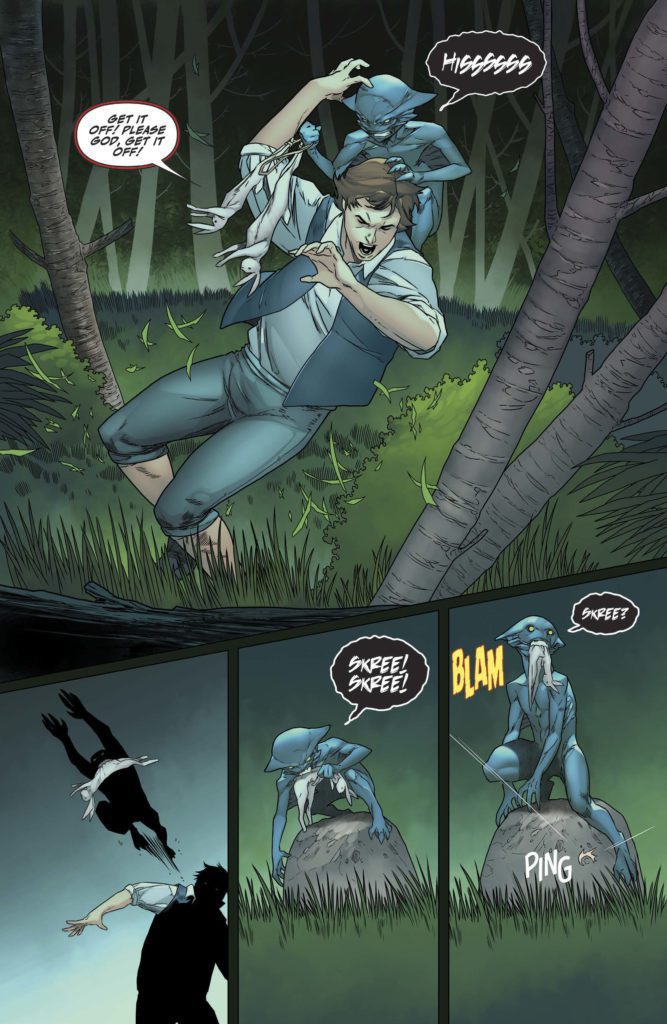 ---
Are you looking forward to INTRUSION? Sound off in the comments!