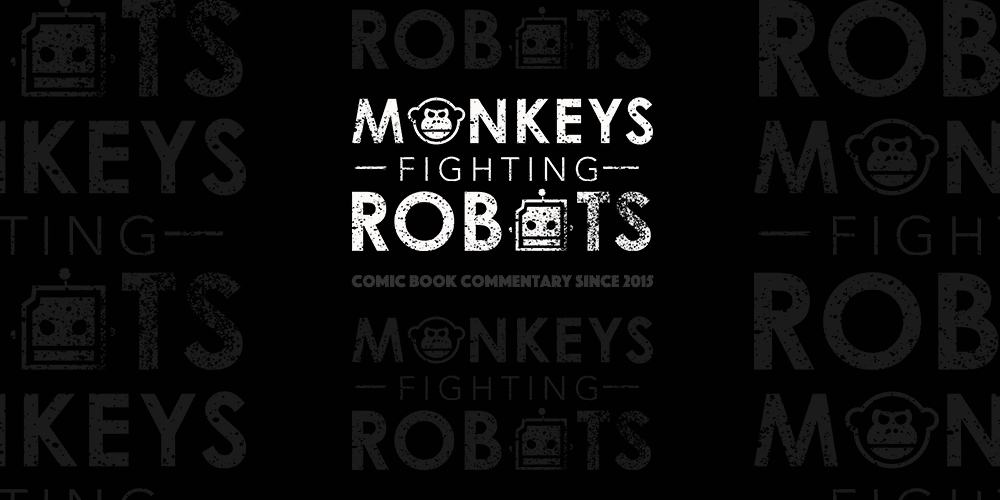 As newly appointed movie editor of this here site, I knew from the off that I would want to contribute a regular column, a standing destination for any editorial op-ed topic that I felt inspired to respond to. And so Franchise Opportunities was born.
Every cinephile nowadays knows that we're living in a franchise-driven world. In the past, stars like Tom Cruise, Will Smith and Julia Roberts guaranteed a studio would make bank at the box office, but today's big money-makers are Star Wars, Marvel Studios and, well, other Disney-owned properties. So keep an eye on this column for my thoughts on what the future may hold for your favorite film franchises. That being said, on to our maiden FO voyage…
The past week has been a treasure trove of new trailers, but while Ralph Breaks the Internet and Halloween no doubt have inspired much excitement from their respective fanbases, the one that really stood out to me — much to my surprise — was the first trailer for Bumblebee, the upcoming prequel/spin-off to Michael Bay's Transformers franchise.
Growing up in the '80s and '90s, I developed a long-standing fandom with many of the pop cultural touchstones of the era. Masters of the Universe, Ghostbusters, Teenage Mutant Ninja Turtles and Mighty Morphin Power Rangers all ruled my world at various points. Yet, one of the biggest franchises (and, honestly, toy lines) that never captured my attention as a kid was Transformers. So, when Bay's film adaptation came out in 2007, I was pretty indifferent to the whole thing. Barely able to tell the difference between an Autobot and a Decepticon, I shrugged off all the hype and came at it from the simple hope that the idea of robot aliens who transform into various vehicles could make for a fun time at the movies.
Even with that low bar, I was underwhelmed by the film and absolutely detested its horrid sequel, 2009's Transformers: Revenge of the Fallen. Although the continued financial success mystified me, I assumed nostalgia was simply blinding the core fanbase in the same way I will halfheartedly defend the recent Bay-produced TMNT films. With no connection to the fate of Optimus Prime (and certainly not the series' awful human characters), I decided to sit out the rest of the films. It was no big loss to me that the Transformers films turned out to be such an incomprehensible mess.
Over the subsequent near-decade, the franchise has devolved into a punchline in the film criticism community, and fans have apparently begun coming around to critics' side, as the fourth and fifth films in the franchise are the lowest-grossing domestic earners of the bunch. Even as Hasbro and Paramount mount plans for a whole Transformers shared universe, the series has remained firmly entrenched in my Things-that-Are-Clearly-Not-Meant-for-Me list, alongside perceived dreck like the Fifty Shades franchise.
Then something funny happened. News about Bumblebee began to creep out into the world, and I began to think it could actually (maybe) be a decent film. After all, I did consider the character to be a rare bright spot of the first one. But the fact that Bay would not be directing the film is what truly inspired my first ray of hope. Director Travis Knight may be a newcomer to live-action filmmaking, but when your debut feature is the gorgeous and stirring Kubo and the Two Strings, you have earned my full attention.
Couple that with Oscar nominee Hailee Steinfeld — who wowed me in The Edge of Seventeen, one of 2016's best films — in the lead and the 1980s setting, which itself ties directly into the very roots of the franchise itself. Before long, it became apparent that Transformers was at last going for something very different from Bay's mind-numbingly dumb and offensive approach to a property that should have always been right up my alley.
With all that in mind, I watched the Bumblebee trailer buzzing (yeah, I did) with cautious optimism, and thankfully, the film does appear — at least thus far — to present an opportunity for a fresh start for the Transformers franchise. The period setting lends itself to a throwback vibe that neatly dovetails into the E.T. the Extra-Terrestrial meets The Iron Giant tale the film looks to be telling. Such a franchise-wide rehabilitation is certainly in order, and Paramount is likely waiting to see if it pays off before deciding where to take the franchise next. According to reports, the studio has removed its seventh Transformers film from its release schedule. So no pressure Bumblebee, but you'd better earn back that audience goodwill in a jiffy.
At least based on this first trailer, the Transformers franchise could be on the mend. Whether Bumblebee is the first in a series of spin-off films or the final entry before a full-on reboot, it has the makings of a film that could successfully bring together a promising filmmaker, a solid cast — John Cena looks to be playing the governmental antagonist opposite Steinfeld and her robotic pal — and significantly improved visual effects to be the first Transformers film to actually win over the series' harshest critics, like myself. Even though its story may hit some familiar beats, perhaps an Amblin-inspired Transformers film is the first step toward making the franchise, much like its titular heroes, more than it appears to be.
Of course, we'll find out for certain whether Bumblebee is actually a step up for Transformers or simply another red herring when the film hits theaters on December 21, 2018. For now, consider me legitimately interested in a Transformers film for the first time in over a decade.
---
Agree or disagree with my thoughts? Comment below to let me know or chat movies with me on Twitter @crookedtable!